Top-Down Slum Upgrade for Urban Housing
Is A Top-Down Slum Upgrade the Answer to Urban Housing Challenges: A Critique of Kibera Slum Upgrade Programme in Nairobi Kenya.
Don't use plagiarized sources. Get Your Custom Essay on
Top-Down Slum Upgrade for Urban Housing
Just from $9/Page
Strategic Spatial planning
Research Question: Is relocating slum inhabitants to better housing projects on the outskirts of the city solves the slum problem.?
Abstract
In recent years, increased urbanization rates have led to the development and rapid increase in informal settlements(slums) in major cities in the African continent (Danso-Wiredu and Midheme, 2017). Kenya has not been left behind and has the biggest slum in East Africa called Kibera Slum, with over 700,000 residents. Over the years, the Kenyan government has tried unsuccessfully to find a sustainable solution to this challenge. Recently a new program called the Kenya Slum Upgrading Programme (KENSUP) has been used to solve the slum problem by relocating part of the slum residents to new housing projects on the outskirt of Nairobi city (Agayi and Sa,2020). However, research has shown that these people tend to abandon or rent the better houses they have been given by the government and return to the slum. This paper explores reasons why the top-bottom approach of this large-scale slum upgrading by relocating residents to new housing is not successful even with the allure of better life. By looking at different conceptual frameworks, the paper will attempt to give a plausible alternative of more localized self-help efforts from the grassroots.
Table of Contents
Kenya Capital City: Home to East Africa largest slum
History of Kibera Relocations
Most slum dwellers in developing cities have settled along roads and railway reserves due to inadequate affordable housing (Danso-Wiredu and Midheme, 2017). The railway line that passes at the edge of Kibera heavily encroaches, which presents a significant challenge to the Kenya Railway Corporation (KRC) to expand the national railway network. Initially, the KRC was not allowed to evict the residents as they received expansion funding from the World Bank. However, the Pamoja Trust, an NGO within informal settlements, helped the KRC establish and implement a Relocation Action Plan (RAP) to shift the affected people in Kibera to newly established houses several meters away (Amado et al., 2016)
Implementing a large relocation project in Kibera was challenging due to incidents of violence, including the post-election violence of 2007-2008. RAP was one of the few successful relocation projects in Kibera. About 1680 residential houses, 1740 business units, and an underpass were constructed to accommodate individuals from two Kibera Villages (Soweto East and Laini Saba). The project did not repair any damages caused by the post-election violence but was based on the principle of one person, one unit, thus alleviated tense relationships at the time. Structure owners also benefited from a single housing unit and were compensated based on the structures they owned. Most individuals who relocated to new structures indicated improved living standards (Agayi and Karakayac, 2020).
Kibera Slum
The New upgraded housing in the background
Kibera slum dwellers problems
Kiberas population has increased drastically as more individuals seek residence at the slum due to its prime location. The most populated areas in Kibera harbor almost 63,000 people per square kilometer, limiting the residents' privacy. The unplanned haphazard physical structure narrows down the earthen paths to about one to two meters or even narrower leaving fewer passages for vehicles. The unlit areas are associated with high crime rates, including robberies for individuals walking along the dark paths causing most individuals to stay at home beyond 9.00 pm. Kibera has poor housing structures that do not meet the minimum housing demands for Nairobi County. The slum is made of temporary housing structures that are elevated using mud and corrugated roofing. Iron sheets are also used as an alternative for mud walls, and only a few structures have concrete floors. The housing structures are arranged in rows with a single structure occupying at least three square meters, which hosts an average family of five individuals. Housing structures within Kibera are similar to the traditional houses in rural areas, which are single-sized rooms made of mud between wood frames and grass-thatched roofing (Fernandez and Calas,2011).
Kibera has an inadequate supply of clean water. Clean water should first be boiled before consumption can only be obtained from privately owned taps by self-help youth forums and community-based organizations (CBOs). Still, illegal taps supply water at a lower pressure and charge higher prices to generate profits. Water is expensive in Kibera and other slums across Nairobi County compared to middle- and high-income neighborhoods. Kibera lacks essential services such as sewage and garbage disposal channels. The residents share pit latrines which service between fifty to four hundred individuals daily. The slum few upgraded latrines by the Nairobi County government and through World Bank funding. Most sewage is channeled to the Nairobi River, which is considered to have high waste concentration than the usual raw sewage in the city. Walking paths along Kibera are filled with garbage while the air is filled with the intolerable smell of human waste, which shifts with the wind direction. A combination of human waste and non-biodegradable plastic material is used in the slum as most people use flying toilets at night. Flying toilets entails depositing waste in polythene bags at night and throwing it to the neighboring streams or Nairobi River the following morning(Fernandez and Calas,2011).
Due to the high pollution rate, the high mortality rate is another problem in the Kibera Slum and all slums across Africa. According to Danso-Wiredu and Midheme (2017), children in informal settings within Africa are 40 to 50 times likely to succumb before five years than those in developed nations due to inadequate clean water, sewerage disposal, and healthcare facilities. HIV/AIDS is also highly prevalent in Kibera than the average infection in Kenya. HIV/AIDS infections have significantly contributed to the high mortality rate in Kibera as the people cannot afford Antiretroviral treatment. Many parents have succumbed to AIDS, leaving more than 50,000 children behind. The United States (US) Center for Disease Control and Prevention (CDC) estimates 20% of the Kibera population is HIV positive. At the same time, the actual number may be higher since the residents hide their status. High death rates among AIDS patients attribute to the cultural stigma within the community.
Motivation For Kibera Slum Upgrade
Besides the challenges mentioned above, upgrading the Kibera Slum was motivated by the rapid population growth. The Kibera -Soweto Slum Upgrading Project (SSUP) was also motivated by the seventh Millennium Development Goal of the UN, whose aim was to improve the living standards of at least 100 million slum residents by 2020 (Fernandez and Calas, 2011). Through the slum upgrade project, the government of Kenya recognized the impoverished living conditions in the slums, failed housing policies, and the negative socioeconomic implications of the slums in Kenya. Therefore, an upgrade project provided the GoK a platform to commit to its citizens by improving their livelihoods by promoting, facilitating, and providing a secure tenure, housing facilities, income generation, infrastructure, and alleviating the impact of HIV/AIDS (Agayi and Sa,2020).
Kiberas past violence precipitated by insecure tenure demonstrated through evictions due to failure by tenants to pay rent created a more urgent need for a secure tenure in Kibera than other informal settings in Nairobi, which could only be achieved through an upgrade (Agayi and Sa, 2020). The Kibera Urban Environmental Sanitation Pilot Project (KUESP) acknowledged that providing a secure tenure is the primary motivation for any slum upgrade. Most housing organizations globally affirm that providing a secure tenure is the most critical step to improving the lives and protecting the rights of slum residents (Syagga, 2011).
Another motivation for slum upgrades is income generation. Past housing projects in Kenya were unaffordable for the slum dwellers. Therefore, recent developments have emphasized new and innovative approaches for residents to create higher incomes. This is achieved by not restraining the local economy, providing loans at reasonable interests to the slum residents, providing loans through micro-finance institutions to promote local enterprises in Kibera, and investing in human capital through business support services (Agayi and Sa,2020).
Theoretical Framework: The Culture of Poverty Theory
Oscar Lewis developed the Culture of Poverty theory in his book on Five Families: Mexican Case Studies in the Culture of Poverty in 1959. Lewis defined the Culture of Poverty as a sub-culture reflected through the adaptation and expression of low-income individuals in a capitalist society. The Culture of Poverty is contributed by low socioeconomic development and migration into the urban settings that cause an influx in the population, consequently resulting in unemployment, high dependence on the employed population, marginalization, and loss of hope. The population associated with a Culture of Poverty cannot address the issues through collective action to generate sustainable solutions (Michael, 2015). Lewis outlines that a Culture of Poverty contributes to the poor development of structures, as demonstrated in Kibera, passed across generations through socialization. The Culture of Poverty is characterized by overcrowding and deplorable temporary housing. This is demonstrated in Kibera, whereby the slum dwellers live in temporary housing structures made of mud walls, iron roofing, and other structures with iron roofing as walls. The theory identifies personal relationships as a critical social unit for children in a culture where they experience unstable and violent family lives which is evident in Kibera. The Kibera Community Development Agenda (KCODA) identified domestic violence and child abuse as critical challenges in Kibera.
The theory has contributed to developing policies such as the Anti-poverty legislation in the United States (US) to provide temporary solutions to the needy. Likewise, the theory will provide a basis to implement several approaches to facilitate social change through slum upgrading in Kibera. Further education and government institutions have adopted measures to improve housing in Kibera. The Culture of Poverty theory portrays slums as settings for violence and prostitution which can be corrected through public housing projects. The theory blames the people for their problems and considers slum as a social issue. The theory demonstrates the wrong beliefs held about poor communities. It demonstrates that rural-urban migration is the root of maladaptation, unemployment, and inadequate housing; thus fails to consider slums as part of the urban community and associates it with violence, prostitution, poverty, and social disruption. The most appropriate solution to these issues is relocating the slum dwellers to decent housing (Michael, 2015).
Kenya Slum Upgrading Programme
Overview and slum policies
The Kenya Slum Upgrading Program (KENSUP), the primary focus of this paper, is a critical policy framework for slum upgrading. The KENSUP is a recent collaborative effort by the GoK and the UN-Habitat to address the issues faced by residents in the informal settings across Kenya, starting with Nairobi. KENSUP project was first initiated in Soweto Village in Kibera, with a population of about 60,000 people. The Kibera-Soweto Slum Upgrading Project (SSUP) is the major and the most recent KENSUP venture. The KENSUP/SSUP program was motivated by the UN Millennium development goal, which was to improve the livelihood of at least 100 million slum dwellers by 2020. By initiating the program, the GoK recognized the poor living conditions in the Kenyan Slums and the negative socioeconomic implications of informal settlements (GoK, 2006). The KENSUP created a platform for the GoK to commit to the citizens with the help of the UN habitat and demonstrate their dedication to improving the lives of slum dwellers (Anderson and Mwelu,2013).
The SSUP aims to provide a secure tenure, improve housing, income generation, social and physical infrastructure, and address the HIV/AIDs issue. The security of tenure is its primary objective. According to Muraguri (2011), most housing organizations in the world recognize that providing a secure tenure is a critical step to improving the living conditions and protecting the fundamental human rights of the slum dwellers. Past violent conflicts associated with insecure tenure in Kibera created a more urgent need for the slum upgrade than in other informal settings. Another objective of the KENSUP was income generation. According to Muraguri (2011), past housing initiatives in Kenya were unaffordable to the targeted population. Therefore, recent developments such as the KENSUP emphasized establishing new and innovative approaches to residents to create higher income. The SSUP aims to achieve this by ensuring the project does not refrain the local economy, providing loans at reasonable interest to promote local enterprises in Soweto Kibera and human development by supporting local businesses. KENSUP improves physical infrastructure, including roads, water, sanitation, drainage system, and security through approaches such as street lighting. The targeted social structures by KENUSP include schools, hospitals, social facilities, and playgrounds (Anderson and Mwelu,2013).
Top-Down Implementation Strategy of KENSUP Project
Although the successful implementation of slum upgrade programs calls for relocation of some persons from the slums to facilitate redevelopment, this has to be done with extensive involvement of all stakeholders. A relocation strategy was developed to facilitate the implementation of KENSUP in Kibera. The existing relocation plan requires the identified population to move to a decanting site in Langata or any other areas to allow space for the redevelopment of the slum.
Top-Down Strategy Implementation Process
First relocated individuals are identified by the local leaders in the Settlement Executive Committee (SEC) under the ministry of housing. However, the selection of persons is associated with malpractices such as corruption and favoritism by the local leaders. The second step involves a consultative meeting with the relevant stakeholders to gain consensus and coordination. However, a consensus is usually derailed by diverse interests between the stakeholders. The third step involves sensitizing the identified persons about the process to build trusting relationships and acceptability of the process by the community (Kusienya,2010). The fourth step involves providing the identified persons an eviction notice. The notice is provided at a reasonable time to allow the affected individuals to plan adequately to vacate. The fifth step involves allocating the affected population temporary rooms at the decanting site before the actual relocation. The structure owners are also expected to bring down their structures after vacating. The sixth step involves issuing residents a letter of offer and a Memorandum of Understanding (MoU). These documents possess the household's head name, the identification card (ID) number, room number in the decanting site, the rent payments to be made, tenancy agreement, and conditions for relocation. The seventh step involves providing transport facilities to relocating families to the decanting site. However, research depicts that the Ministry of Housing avails fewer than the anticipated trucks during relocation, causing them to find other means to carry their household goods. The eighth step involves the removal of structures by the structure owners. The last step is estate management, where all persons must adhere to the state management rules(Kusienya, 2010).
Top-Down Approach Institutional Structure
The inter-Agency Steering Committee (IASC), a supreme program for accounting officers in relevant ministries, local authorities, the UN-HABITAT, and partners in the slum upgrading program. The IASC passes the policy decisions, guides policymaking, and reports to the president as the KENSUP patron.
The Inter-Agency Coordinating Committee (IACC) acts as the link between KENSUP operatives and AISC. It guides how the KENSUP should run its operations and monitor slum upgrading activities (Kusienya, 2010).
The KENSUP Secretariat was developed within the Ministry of Housing to plan, implement, control, and evaluate. The secretariat coordinates and tracks the slum upgrading process and the daily operations of the program. It Is made of the national coordinator and twelve technical officers, half of who are obtained from the government ministries (Kusienya, 2010).
The Project Implementation Unit (PIU) was created by the local authority to form Settlements Project Implementation Units (SPIU), coordinate SPIU activities, facilitate planning, design, establish the required facilities, provide technical, transport, and resources needed for SPIU. It is made of the technical staff from the local authority.
The settlement Project Implementation Units (SPIUs) serve as a link between the secretariat, PIU, and the local people. SPIUs mobilize the actors and coordinates settlement activities. They identify appropriate parties for settlements and the local organizations and their potential contribution to the program.
Settlement Executive Committee (SEC) links the PIU and the settlement community.SEC identifies the settlement stakeholders, the resources required for the project, social facilities, coordinates local organizations and identifies tenure issues. The SEC coordinates local networks, cooperatives and mobilizes resources, including the credit schemes and savings. It advocates for the rights of the local members and ensures they are involved in decision-making. The SEC allows the local community to participate in the relocation process actively. It comprises people with disabilities, the tenants, structure owners, widows and orphans, on-governmental organizations, the youths, and local administrators (Kusienya, 2010).
Multi-Stakeholder Support Group (MSSG) is involved in program review and providing feedback about the experiences of diverse stakeholders in the program implementation. It is an ideal platform to lobby funds and partnerships. MSSG is made of Civil society. Government, local authority, and community representatives.
Kenya Slum Upgrading, Low-Cost Housing, and Infrastructure Trust Fund (KENSUF), where all the finances for slum upgrading are deposited. It collects funds from donors, community-based organizations (CBOs), Private sectors, and the Government (Kusienya, 2010).
The institutional structure reveals overlapping roles between different organs, including the SPIU and the SEC, where both act as a link between the community and the PIU. Conflicting roles present a challenge to the relocation process. Some organs have inadequate resources to perform their roles successfully.
Top-Down Approach Challenges
A study by Kusienya (2010) revealed several challenges associated with the implementation of the KENSUP project and relocation of people from Soweto, including;
Lack of a domestic relocation Policy, the relocation policy was based on international law, which dictates that relocation should be justified, alternatives to relocation should be examined. The identified people for relation should be given timely notice and an opportunity to air out their concerns. However, inadequate domestic legislation caused the relocation program to be conducted based on the opinions of the local leaders. The undefined relocation plan undermined the implementation of the strategy(Kusienya, 2010).
Diverse interests and opinions of stakeholders, majority of the stakeholders have personal interests that derail the slum upgrading program. Landlords incite the residents against the project and seek court injunctions to stop the project. These acts have derailed the slum implementation program. KENSUP indicates that some donors withhold support due to diverse opinions about what slum upgrading should entail. The KENSUP secretariat has to deal with challenges about the diverse positions of the stakeholders who have conflicting interests(Kusienya, 2010).
Negative perception about confinement in the decanting site -Most people feel that their movement is restricted in the decanting site, which is fenced compared to their initial homes, which have no physical boundary(Kusienya, 2010).
Cultural changes and social disruption -Most relocated individuals indicate they are forced to adapt to a new life different from their old life. Their social ties with their neighbors, with whom they supported each other financially and socially, are broken. They complain they are not allowed to choose their preferred neighbors. Interestingly, some express they used to borrow salt from their old neighbors, but they would instead take food without salt in the decanting site. Most individuals express their lives were disrupted, and now they have to live in a new environment. Most individuals find the decanting sites such as flush toilets, sinks, and showers strange thus misuse them. Cultural and social adjustments result in psychological stress among the residents who prefer returning to the Soweto Village (Mitra et al., 2017)
Economic disruption -Most people are unable to conduct their businesses in new relocation sites. This results in low income and limits their ability to cater for necessities and other responsibilities. They also incur additional transport costs since most of them previously walked to their workplaces but now due to increased distance they use public transport. Additional relocation costs include higher rent, cost of goods, and the high cost of living in the decanting site (Kusienya, 2010).
Successes of the Top-Down Approach
Several successes are associated with the Kibera Slum Upgrading project, including developing institutional structures in the Soweto East Village such as the SEC, AICC, and PIU. The program facilitated physical mapping and evaluation of the socioeconomic status of Soweto East by the GoK. The program facilitated the drafting of a master plan for Kibera, and the construction of 600 units in the Langata decanting site was established (Syrjanen, 2008). The additional achievements of the project were;
Stormwater drains, communal water, sanitation facilities, and small-scale, door-to-door garbage collection and recycling services enhanced water, sanitation, and waste management conditions.
Improved mobility of the residents following low-volume routes and accounting for individuals who walked to their destinations.
The establishment of non-motorized transport means an efficient income generation tool, a business opportunity, and a sustainable form of transport.
Households benefitted from the Kenya Power and Lighting Company (KPLC) electricity connection, thus improving access to energy.
The KENSUP facilitated the establishment of the Community Information and Communication Technology Centre that enhanced information skills among the residents.
The technical and institutional capabilities of the stakeholders were improved through training to improve entrepreneurial, business support, and information technology skills (Syrjanen, 2008).
Lessons Learned
Upgrading slums is a complex activity that local authorities should closely monitor. It should be conducted in a holistic approach and should foster support and collaboration with the local community, which is key to the program's success (Syrjanen, 2008).
The local community should be fully informed about the program to remain committed. Successful implementation of slum upgrading programs requires collaboration between different stakeholders, institutions, the local and the national government.
Empowering the local community through training and capacity building can significantly contribute to the success of the slum upgrading initiative.
Effective coordination of the local structures is critical to harmonize information flow and manage the community's needs during the implementation of the program.
Good communication between the UN-HABITAT partners and the institutions is critical to coordinate slum upgrading activities effectively. Again, good internal communication between the project implementers is critical to avoid overlapping roles and ensure the project is implemented unified and facilitates information exchange(Syrjanen, 2008).
Alternative Solutions
Social Sustainability
Social sustainability provides a policy lens through which displacement and resettlement issues can be mitigated through urban planning. This involves recognizing the resettled community as part of the urban community and developing policies in their favor. Social sustainability in Kibera can be achieved through; Social and cultural policies, which involve understanding social structures that impact and address policies that affect the people. Social and cultural policies are influenced by social capital, which determines the characteristics of social structures, including trust, networks, and social norms that can improve the effectiveness of the society (Cronin and Guthrie, 2011).
Secondly, social sustainability can be enhanced through social infrastructure and public services; these are pubic institutions that promote welfare, engagement, and social connection. The two policies can promote investments and access to social amenities among the Kibera residents. The third approach to social sustainability is urban land and housing; this refers to policies that dictate land and housing patterns and determine the degree of inclusivity in the city. Urban Land and housing can influence the policies that address social exhaustion and promote environmental sustainability in Kibera. Urban transport and accessibility are another approaches to social sustainability which affect accessibility and inclusion in the city as it influences spatial institutions. Lastly, social sustainability can be enhanced through employment, promoting the local economy, and inclusive social space. The policy can be applied by providing tax incentives, subsidies, and training to support the business community in the Kibera Slums (Cronin and Guthrie, 2011).
Community-Based Organizations (CBOs)
CBOs play a significant role in the Kibera community. They provide civil stability in deplorable and unplanned informal settlements. Kibera has over 500 CBOs across all the villages. The Kibera Community Development Agenda (KCODA), Ushirika wa Usafi Laini Saba. Mukuru Ushirika wa Usafi na Maendeleo, the Kibera Water Users, and Hygiene Group are just a few of these CBOs (Meredith and MacDonald, 2017).CBOs were created by Kibera residents whose aim was to address some of the challenges encountered by the slum dwellers. For instance, the KCODA identified insecure tenure, unaffordable and insecure housing, abuse of fundamental human rights, drug and substance abuse, HIV/AIDS infections, unemployment, inadequate clean water, inadequate access to information, poor governance, poor drainage, ethnic conflicts, child abuse, and poor infrastructure.
The KCODA organizes groups to pick up garbage in the slums.KCODA also advocates for community participation in formulating policies and dispensing structures at all societal levels. It also serves as a link between the UN-HABITAT, the GOK, and the local community. The Kibera Water Users and Hygiene Group aims to address the worsening sewage situation. Open ditches often fill with plastic materials and garbage, which worsens the sewage situation. The CBOs mobilize the residents for a clean-up project to eradicate such situations.CBOs continue to play a critical role in the slums; thus, the KENSUP should tap into their potential when implementing projects (Cronin and Guthrie,2011).
Reflection
The comprehensive literature review reveals that slum upgrading is not always a panacea to improve the lives of slum dwellers. However, most Kibera residents acknowledge the initiative will transform their livelihoods and the face of Kibera globally. The benefits of slum upgrading include improved security through street lighting and more police posts, increased access to social amenities, improved living standards, clean water and sanitation, and income generation. The slum upgrading program aims to address drug and substance abuse, unemployment, domestic violence, teenage pregnancies, and social inequalities.
A slum upgrade is a complex and interconnected urban settlement and carrying out the task requires a balance between the spatial quality on one hand and conservation of the environment on the other hand. The Kibera upgrade programme is no different, and although there is partial success in transforming an informal settlement to a more formal district. The analysis above indicates that undertaking the shift has not been easy both for the government as well as for the beneficiaries. The project is majorly driven by the state and supported by international organizations.
However, from the realization of the weaknesses and failures of the project, it is a fact that the state driven redevelopment of the slums has overlooked the socio-psychological, and economic aspects of the people intended and this requires to be tackled. Social fragmentation that comes along as a result of resident relocation is accompanied by both psychological disorders and economic disenfranchisement (Rosa-Flores and Calas 2011). Therefore, the state and all the stakeholders involved has to consider the social and economic facets of the residents targeted for resettlement. Cronin & Guthrie (2011), advocates for capacity building in envision the success of a slum upgrade and redevelopment, by bringing inclusivity of all the issues that are affecting the residents in an open manner without fear of intimidation from powerful actors like the state. In addition, a maintenance framework is necessary for the sustainability of such a project by preventing the new modern housing does not deteriorate fast. In cases of shared social ties, public engagement can be conducted and plans to move or relocate close family members, friends are moved together and given housing in proximity with each other as they may need Danso-Wiredu & Midheme (2017), notes that maintaning social ties and networks even after resettlement is important in ensuring the success of the housing project.
Finally, I look at the Kibera slum upgrade as an involuntary redevelopment due to the following reasons. First, the residents were never consulted on the location for their decanting sites, the government through the ministry of housing came up the site on the bases of land availability (Kusienya, 2010).Secondly, there have been delays in resettling the residents and this has been engulfed up by gentrification, because the programme has taken over 15 years and there is little progress with more that KSH 1 billion being used albeit a small population having been relocated (Anderson & Mwelu, 2013). It is worth noting that relocation allows room for upgrading the slums, but without involving all the stakeholders on board, transformation of Kibera slums will remain a Will-O-the-Wisp!
Conclusion
Slum upgrading has significantly transformed the image of Kibera slums. The initiative transforms the informal settlement in terms of physical and social infrastructure, sanitation, water services, and accessibility. However, the initiative is limited by communication breakdown among the stakeholders, resistance by the local community, and court injunctions due to security of tenure. During slum upgrading, the residents are relocated to decanting sites. Relocation of Kibera residents is undermined by several factors, including poor perceptions, social and economic disruption, inadequate domestic policies to govern the relocation process, invested interests by the stakeholders, and malpractices. Cultural change is also another problem associated with relocation. These factors contribute to the social, emotional, and psychological issues among relocated sites who prefer their older lives.
References
Agayi, C. O., & Sa, N. S. (2020). An Evaluation of Urban Regeneration Efforts in Kibera, Kenya through Slum Upgrading.IDA: International Design and Art Journal,2(2), 176-192.
Agayi, C. O., Karakayac, . (2020). The Role of Changing Housing Policies in Housing Affordability and Accessibility in Developing Countries: The Case of Kenya. Journal of Contemporary Urban Affairs, 4(2), p.49-58. https://doi.org/10.25034/ijcua.2020.v4n2-5
Amado, M. P., Ramalhete, I., Amado, A. R., Freitas, J. C. (2016). Regeneration of Informal Areas: An Integrated Approach. Cities, 58, p.59-69. https://doi.org/10.1016/j.cities.2016.05.015
Anderson, M., & Mwelu, K. (2013). Kenyan Slum Upgrading Programs: KISIP & KENSUP.UC Berkeley Center for Global Healthy Cities.
Cronin, V., & Guthrie, P. (2011). Alternative approaches to slum upgrading in Kibera, Nairobi.Proceedings of the Institution of Civil Engineers-Urban Design and Planning,164(2), 129-139.
Danso-Wiredu, E. Y., & Midheme, E. (2017). Slum upgrading in developing countries: lessons from Ghana and Kenya.Ghana Journal of Geography,9(1), 88-108. https://www.ajol.info/index.php/gjg/article/view/154657
Fernandez, R. F., & Calas, B. (2011). The Kibera Soweto East Project in Nairobi, Kenya.Les cahiers d'Afrique de l'est,44, 129-146. https://halshs.archives-ouvertes.fr/halshs-00751873/
GoK (2006). Kenya Slum Upgrading Programme (KENSUP).A Communication Action Plan.Government Printers.
Kusienya, C. M. (2010).Relocation Action Planning in Slum Upgrading: The Case of Kibera's Soweto-East Informal Settlement In Nairobi, Kenya(Doctoral dissertation).
Meredith, T., & MacDonald, M. (2017). Community-supported slum-upgrading: innovations from Kibera, Nairobi, Kenya.Habitat International,60, 1-9. .
Michael, J. O. (2015).An Evaluation of Slum Upgrading Schemes In Nairobi County: The Case Of Kibera Slums(Doctoral dissertation, Kenyatta University).
Mitra, S., Mulligan, J., Schilling, J., Harper, J., Vivekananda, J., & Krause, L. (2017). Developing risk or resilience? Effects of slum upgrading on the social contract and social cohesion in Kibera, Nairobi.Environment and Urbanization,29(1), 103-122.
Muraguri, L. (2011). Kenyan government initiatives in slum upgrading.Les Cahiers dAfrique de lEst/The East African Review, (44), 119-127. https://journals.openedition.org/eastafrica/534
Syagga, P. (2011). Land tenure in slum upgrading projects.Les cahiers d'Afrique de l'est, 103-113.
Syrjanen, R. (2008).UN-Habitat and the Kenya slum upgrading programme: strategy document. United Nations Human Settlements Programme.
Are you in need of assignment help?
Are you a high school, college, or university student pursuing a diploma, bachelors, master's, or Ph.D. degree? Sometimes, assignments and life can overwhelm you.
Are you busy and do not have time to handle your assignment? Are you scared that your paper will not make the grade? Do you have responsibilities that may hinder you from turning in your assignment on time? Are you tired and can barely handle your assignment? Are your grades inconsistent?
That is where we step in. Whichever your reason may is, it is valid! With our student assignment help service, you can submit all your assignment on time and score superb grades. You can get professional academic help from our service at affordable rates. We have a team of professional academic writers who can handle all your assignments.
Our academic writers are graduates with bachelor's, masters, Ph.D., and doctorate degrees in various subjects. The minimum requirement to be an academic writer with our assignment help service is to have a college bachelors degree. When assigning your order, we match the paper subject with the writers area of specialization.
What subjects does your online assignment help service help with?
We offer student assignment help on various subjects. These include:
Nursing
Psychology
Sociology
Business
Statistics
Finance
Literature
Law
Finance
Computer science
Why should you use our assignment help service?
You get unique plagiarism-free papers
We ensure timely delivery of all assignments
Papers are of unmatchable quality
We can handle assignments of any deadline
We have a pool of skilled, experienced native English writers
The minimum requirement to be a writer with our company is to have a bachelors degree
Writers go through rigorous tests and mentorship
You get a subject-relevant academic writer
We ensure strict adherence to paper instructions
We can handle tackle bulk assignments
We charge fair and reasonable prices
We offer awesome discounts to our clients
Our customer support is available 24/7
You get superb grades consistently
We guarantee 100% privacy and confidentiality
We are 100% legit
Customer satisfaction is our core priority
You can communicate directly with the writer
Our quality assurance department ensures your papers quality is top-notch
We have secure payment methods
How does our student assignment help service work?
1. Place an order
You fill all the paper instructions in the order form. Make sure you include all helpful materials so that our academic writers can deliver a perfect paper. It will also help to avoid unnecessary revisions. At this point, you can attach files that are provided for the assignment. We usually insist a lot on the client uploading the grading rubric if it is available. The writers adhere to the highest level of the rubric to ensure that you get a perfect grade.
2. Pay for the order
Proceed to securely pay for the paper so that we can assign the paper to one of our expert academic writers. The paper subject is matched with the writers area of specialization.
3. Track the progress
You communicate with the writer and know about the progress of the paper. The client can ask the writer for drafts of the paper. The client can upload extra material and include additional instructions from the lecturer.
4. Download the paper
The paper is uploaded to your personal account and sent to your email. You also get a plagiarism report attached to your paper.
---
Are you busy and do not have time to handle your assignment? Are you scared that your paper will not make the grade? Do you have responsibilities that may hinder you from turning in your assignment on time? Are you tired and can barely handle your assignment? Are your grades inconsistent?
Whichever your reason is, it is valid! You can get professional academic help from our service at affordable rates. We have a team of professional academic writers who can handle all your assignments.
Plagiarism free papers
Timely delivery
Any deadline
Skilled, Experienced Native English Writers
Subject-relevant academic writer
Adherence to paper instructions
Ability to tackle bulk assignments
Reasonable prices
24/7 Customer Support
Get superb grades consistently
Online Academic Help With Different Subjects
Literature
Students barely have time to read. We got you! Have your literature essay or book review written without having the hassle of reading the book. You can get your literature paper custom-written for you by our literature specialists.
Finance
Do you struggle with finance? No need to torture yourself if finance is not your cup of tea. You can order your finance paper from our academic writing service and get 100% original work from competent finance experts.
Computer science
Computer science is a tough subject. Fortunately, our computer science experts are up to the match. No need to stress and have sleepless nights. Our academic writers will tackle all your computer science assignments and deliver them on time. Let us handle all your python, java, ruby, JavaScript, php , C+ assignments!
Psychology
While psychology may be an interesting subject, you may lack sufficient time to handle your assignments. Don't despair; by using our academic writing service, you can be assured of perfect grades. Moreover, your grades will be consistent.
Engineering
Engineering is quite a demanding subject. Students face a lot of pressure and barely have enough time to do what they love to do. Our academic writing service got you covered! Our engineering specialists follow the paper instructions and ensure timely delivery of the paper.
Nursing
In the nursing course, you may have difficulties with literature reviews, annotated bibliographies, critical essays, and other assignments. Our nursing assignment writers will offer you professional nursing paper help at low prices.
Sociology
Truth be told, sociology papers can be quite exhausting. Our academic writing service relieves you of fatigue, pressure, and stress. You can relax and have peace of mind as our academic writers handle your sociology assignment.
Business
We take pride in having some of the best business writers in the industry. Our business writers have a lot of experience in the field. They are reliable, and you can be assured of a high-grade paper. They are able to handle business papers of any subject, length, deadline, and difficulty!
Statistics
We boast of having some of the most experienced statistics experts in the industry. Our statistics experts have diverse skills, expertise, and knowledge to handle any kind of assignment. They have access to all kinds of software to get your assignment done.
Law
Writing a law essay may prove to be an insurmountable obstacle, especially when you need to know the peculiarities of the legislative framework. Take advantage of our top-notch law specialists and get superb grades and 100% satisfaction.
What discipline/subjects do you deal in?
We have highlighted some of the most popular subjects we handle above. Those are just a tip of the iceberg. We deal in all academic disciplines since our writers are as diverse. They have been drawn from across all disciplines, and orders are assigned to those writers believed to be the best in the field. In a nutshell, there is no task we cannot handle; all you need to do is place your order with us. As long as your instructions are clear, just trust we shall deliver irrespective of the discipline.
Are your writers competent enough to handle my paper?
Our essay writers are graduates with bachelor's, masters, Ph.D., and doctorate degrees in various subjects. The minimum requirement to be an essay writer with our essay writing service is to have a college degree. All our academic writers have a minimum of two years of academic writing. We have a stringent recruitment process to ensure that we get only the most competent essay writers in the industry. We also ensure that the writers are handsomely compensated for their value. The majority of our writers are native English speakers. As such, the fluency of language and grammar is impeccable.
What if I don't like the paper?
There is a very low likelihood that you won't like the paper.
Reasons being:
When assigning your order, we match the paper's discipline with the writer's field/specialization. Since all our writers are graduates, we match the paper's subject with the field the writer studied. For instance, if it's a nursing paper, only a nursing graduate and writer will handle it. Furthermore, all our writers have academic writing experience and top-notch research skills.
We have a quality assurance that reviews the paper before it gets to you. As such, we ensure that you get a paper that meets the required standard and will most definitely make the grade.
In the event that you don't like your paper:
The writer will revise the paper up to your pleasing. You have unlimited revisions. You simply need to highlight what specifically you don't like about the paper, and the writer will make the amendments. The paper will be revised until you are satisfied. Revisions are free of charge
We will have a different writer write the paper from scratch.
Last resort, if the above does not work, we will refund your money.
Will the professor find out I didn't write the paper myself?
Not at all. All papers are written from scratch. There is no way your tutor or instructor will realize that you did not write the paper yourself. In fact, we recommend using our assignment help services for consistent results.
What if the paper is plagiarized?
We check all papers for plagiarism before we submit them. We use powerful plagiarism checking software such as SafeAssign, LopesWrite, and Turnitin. We also upload the plagiarism report so that you can review it. We understand that plagiarism is academic suicide. We would not take the risk of submitting plagiarized work and jeopardize your academic journey. Furthermore, we do not sell or use prewritten papers, and each paper is written from scratch.
When will I get my paper?
You determine when you get the paper by setting the deadline when placing the order. All papers are delivered within the deadline. We are well aware that we operate in a time-sensitive industry. As such, we have laid out strategies to ensure that the client receives the paper on time and they never miss the deadline. We understand that papers that are submitted late have some points deducted. We do not want you to miss any points due to late submission. We work on beating deadlines by huge margins in order to ensure that you have ample time to review the paper before you submit it.
Will anyone find out that I used your services?
We have a privacy and confidentiality policy that guides our work. We NEVER share any customer information with third parties. Noone will ever know that you used our assignment help services. It's only between you and us. We are bound by our policies to protect the customer's identity and information. All your information, such as your names, phone number, email, order information, and so on, are protected. We have robust security systems that ensure that your data is protected. Hacking our systems is close to impossible, and it has never happened.
How our Assignment  Help Service Works
You fill all the paper instructions in the order form. Make sure you include all the helpful materials so that our academic writers can deliver the perfect paper. It will also help to eliminate unnecessary revisions.
2.      Pay for the order
Proceed to pay for the paper so that it can be assigned to one of our expert academic writers. The paper subject is matched with the writer's area of specialization.
3.      Track the progress
You communicate with the writer and know about the progress of the paper. The client can ask the writer for drafts of the paper. The client can upload extra material and include additional instructions from the lecturer. Receive a paper.
4.      Download the paper
The paper is sent to your email and uploaded to your personal account. You also get a plagiarism report attached to your paper.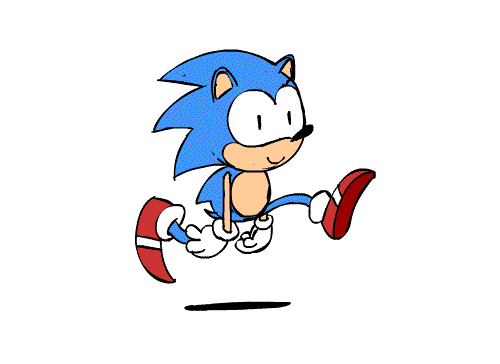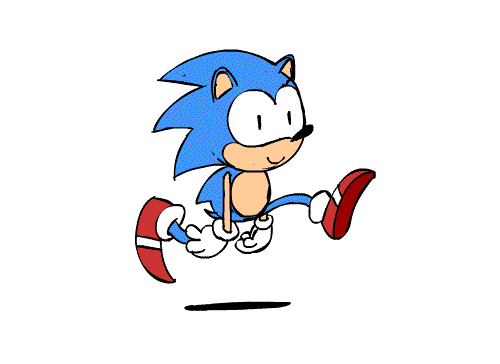 PLACE THIS ORDER OR A SIMILAR ORDER WITH US TODAY AND GET A PERFECT SCORE!!!
---