Role of Insurance in Minimizing Business Risk
THE ROLE OF INSURANCE IN MINIMIZING BUSINESS RISK
(A CASE STUDY OF SMALL-MEDIUM ENTERPRISES IN RONGAI)
Don't use plagiarized sources. Get Your Custom Essay on
Role of Insurance in Minimizing Business Risk
Just from $9/Page
ESTHER OMWENGA
REG NO: 1035234
A RESEARCH PROJECT SUBMITTED IN PARTIAL FULFILMENT OF THE REQUIREMENTS FOR AWARD OF THE DEGREE OF BACHELOR OF COMMERCE (FINANCE) OPTION.
SCHOOL OF BUSINESS
THE CATHOLIC UNIVERSITY OF EASTERN AFRICA.
DECLARATION
I declare that this research project is my original work and has not been presented for a degree in this or any other university.
Signature…………………………………………………. Date……………………………………………
Name: Esther Nyangate Omwenga
Registration No. 1035234
SUPERVISOR'S DECLARATION
I confirm that the candidate carried out the work reported in this project under my supervision as a university supervisor. Accordingly, the proposal has been submitted for review with my review as university supervisor.
Signature……………………………………… Date………………………………………….
Supervisors name
Madam Esther Wanjuki
DEDICATION
I wish to dedicate this work to my family and relatives who have shown that my dreams are achievable and their great moral and financial support in my studies.
ACKNOWLEDGEMENT
First, I will thank the Almighty GOD for his abundant grace and the opportunity He gave me to carry out this research project. I also wish to acknowledge my supervisor, Madam Esther Wanjuki, who has assisted me in various ways enabling me to complete this research project together with my fellow students. Lastly, I am forever grateful to my parents and acknowledge them for their financial support that enabled the completion of this work and their sacrifices that have made me who I am today.
ABBREVIATIONS AND ACRONYMS
IRA – Insurance Regulatory Authority
IRM-Institute of Risk management
SMEs -Small and Medium Enterprises
ABSTRACT
SMEs are acknowledged as the instrument of economic development. Therefore, their effect becomes a requirement for the international competitiveness and the economic growth of the nation. Business risk management is a definite management sphere that requires a profound understanding of economic activity, insurance activities, economics, law, psychology, and many other fields. In countries where business traditions are deep-rooted, business risk management starts with the company's creation.
Despite efforts to improve SME performance, little or no attention is given to the sector to become business recovery conscious in moments when disaster strikes. Events such as fire outbreaks, violent floods, traffic accidents, occupational hazards, accidental damage to properties and harm caused to lives, theft and armed robbery, and also other unforeseen events have made private sector investment activities slow down, and in some instances, discontinued the existence of businesses. Therefore, the need to possess appropriate insurance policy cover is essential and beneficial to both public and private stakeholders, and more importantly, to the survival and success of the Small and Medium Enterprises (SMEs) sector. This study focuses on the area of risk mitigation using insurance to help SMEs. The objectives are to identify risks exposed to SMEs, assess out benefits that SMEs get by using insurance to manage risks, Investigate challenges faced by SMEs while using insurance and Identify solutions to challenges that SMEs face.
The study is descriptive; hence it determines and reports things the way they are. The target population includes 142 registered SMEs. Data will be collected using questionnaires through mails and some self-administered and analyzed using MS Excel using descriptive statistics such as percentages, arithmetic means, pie charts, tabulation, and bar charts.
TABLE OF CONTENTS
CHAPTER ONE
INTRODUCTION
1.0 Introduction
On an average day, individuals and businesses get insurance to transfer the risk of facing uncertainties for over centuries; this mechanism has been used. Without insurance, many processes and activities will be risky. People would not undertake them; those affected by a loss can struggle to distribute risk to a significant number of the insured.
Thus, insurance has become an essential foundation on both economic activity and also social policy. Various activities and processes would be considered too risky and would not be undertaken if there is no insurance, and those affected by a loss will take a lot of time to recover. In todays world, insurance is offered to cover virtually any type of risk provided that there is demand and supply for the risk transfer. One of the areas that have seen a surge in academic research, political debate, and commercial explorations of late is flood insurance, which aims to cover the direct impacts of flood events, like property damage and business interruption.
This study aims to understand insurance and its role in minimizing business risk in the Ongata Rongai area.
1.1 Background of the study
Life involves risks, including expected and unexpected. The unexpected occurrences and disasters affect both individuals and businesses all over the world. These have had unfavorable effects on many countries like Kenya. There have been tragic accidents, terrorist attacks, occupational hazards, accidental damage to properties, and other sudden events that affect the economy negatively. Due to these events, people see a need to identify threats and assess and control these threats to capital and earnings by risk management. Sadgrove (2016) states that risk is the possibility of loss that the business sector is exposed to compare to other areas. Insurance overcomes loss arising from risk, where one gets protected from financial loss.
Gupta (2011) states that insurance is one method of managing risk and spreading the risk. It's a shared transfer mechanism of risk. An insurance contract is where one party agrees to pay compensation to another party in the event of loss or damages caused by risks specified in the agreement, in exchange for the payment of insurance premium to the first party (Doyle & Ericson, 2004). This premium can be delivered as a periodic amount or paid as a lump sum. Insurance is an essential aspect of any operations, including SMEs, to protect assets and reduce losses. As a replacement for insulating properties and lives physically, insurance protects the business against the unfavorable financial consequences of losing properties and lives. Therefore, Rejda (2011) emphasizes that an industry suffering from losses would recover and reconstruct itself by using the compensation made by the insurance companies.
Therefore, small-medium enterprise business owners need to be aware of the benefits of including insurance in their operations. The instant effect of using insurance in businesses is that one is protected against losses. Also, insurance has a significant impact on the success of loan applications with banks and financial institutions. Henceforth, it is essential to ensure the acceptability of insurance coverage undertaken. Adequate insurance coverage shows that the risks a company faces are well-covered under a good risk management strategy. Failure to improve the risk management process can severely affect financial loss and damage to reputation. It will be indicated in stakeholders' confidence and trust.
A sound risk management system will influence the lender and make a difference in obtaining the funds. It can be information about how a business is doing and a method to control risk. But the risk is among those areas that have been overlooked by small companies, even though it is clear to the owners that operating any business involves risk (Falkner & Hiebl, 2015). One of the primary sources of risk among SMEs is variability in future outcomes. Therefore, insurance has provided confidence and the possibility of successful business decisions to be mitigation tools. Insurance has become the most popular financing approach used to manage corporate risk. It has been used mainly to manage a property, liability, and insurable risks. The main concern of risk management is pure chance and the risk management process, and its role is to reduce property, financial and human losses.
The Primary functions of insurance are to spread risk over-insured people against the threat, share loss to members of the society on the probability of failure to their risk bases and provide security against the insured's losses. Doyle & Ericson (2004) explain other functions that are a certainty, protection, and Risk-Sharing. For the development of developing and developed countries, SMEs play a significant role in these economies. Kenya is a developing exception where unemployment and poverty eradication are the main issues affecting Kenyan citizens. In many countries, SMEs account for a higher proportion of all enterprises and all over the globe. Small-medium enterprise constitutes a significant part of the total business globally. SMEs make up a vital sector that employs many skilled and unskilled citizens in the Kenyan economy. It operates in the same environment as large corporations, without the associated benefits of these large enterprises' adequate capital and human resources.
Verbano & Venturini (2013) says that, like all other enterprises, SMEs also face many risks in their operations. These include credit, natural disasters, operation risks, political risks, and many others, including external risks. However, SMEs have the lesser ability to put up with these risks than larger firms. SMEs may therefore want to consider purchasing insurance to mitigate damage caused by these unforeseen threats. However, many small businesses are often underinsured because the capital to acquire the insurance they need to cover their base may be a problem. Also, they are unaware of what needs to be insured. Therefore, this paper attempts to provide general insight into the role of insurance that could minimize SMEs' risks.
1.2 Statement of the problem
Operating small business enterprises and other businesses involves many risks like losing suppliers, fraud, failure of systems, health, and safety. You cannot avoid these risks because, at some point in time, they may occur. For maximum returns, the business should minimize the risk that may threaten its business operations (Baranoff & Baranoff, 2004). Most SMEs do not consider risk as they see that they operate small scale thus do not need to insure against loss. However, Henschel (2008) says that they are exposed to political risk, Operational risk, natural disaster risk, compliance risk, technological risk, financial risk, security and fraud risk, and reputational risk in the real sense. These risks have a massive impact on these businesses; for instance, High government regulation may create more trouble for small-scale businesses as they have to review and develop policies and procedures to ensure these businesses comply. Business owners are mainly affected by these risks. Those businesses with high operational risks are involved because production output decreases and poor efficiency in the production process. It gives competitors a chance to take over.
Kunreuther (1994) says that insurance aid business risk spreading from the insured to the insurer. People get insurance policies and pay a certain amount periodically to the insurer known as premium. In case of a loss, one is compensated. Moreover, it provides financial support and reduces uncertainties in business. It provides safety and security against a particular event and covers against sudden loss such as fire and accident. The insurance industry is regulated and supervised by Insurance Regulatory Authority (IRA); it ensures insurance/reinsurance companies remain operationally solvent and viable. This study will focus on showing how insurance has impacted the small-scale enterprises in Rongai to minimize risks.
1.3 Objectives of the study
1.3.1 General Objectives
The general objectives are to investigate the role of insurance in minimizing Business risks.
1.3.2 Specific Objectives
The following specific objectives will guide the study:
First, identify risks facing SMEs.
Assess out benefits that SMEs get by using insurance to manage risks.
Investigate challenges faced by SMEs while using insurance.
Identify solutions to challenges that SMEs face.
1.4 Research questions
What Business risks do SMEs in Rongai encounter?
What are benefits of Insurance do SMEs get?
What challenges do SMEs face while using insurance?
How do SMEs deal with the challenges they face?
1.5 Significance of the study
The study will help SMEs understand the importance of insurance as a risk management tool and know-how to insure their businesses. It shows the understanding of insurance as a form of risk management, its roles, and benefits. The study will enable SMEs to ensure their business with a clear understanding of the risk. The research will also benefit various people like the Business consultants and Risk Managers who will prepare disaster recovery plans for SMEs, thus identifying how to go about it without mistakes. Finally, the research findings will assist higher learning institutions in referring when undertaking their studies on insurance.
1.6 Scope of the study and Delimitation of the study
The study will seek to investigate the use of insurance as a risk management tool by SMEs. The research is expected to occur in the crowded and busy town of Ongata Rongai in Kajiado County. It is limited to small-scale entrepreneurs in Rongai and intends to use interviews and questionnaires to collect data. However, funds to finance the preparations of questionnaires might be a challenge, and thus, the study will target only a small sample. Furthermore, due to limited time, the study will be conducted only on the small-sized population of entrepreneurs available as some respondents may not willing to reveal information that is considered confidential due to fear of fraud. Therefore, it would make it difficult to interview a large number.
This study will only cover the views of the entrepreneurs in the Rongai area Tumaini. It aims to cover at least a sample of 20 enterprises. It will examine the role insurance has played in minimizing the risk they face daily operations.
1.7 Conceptual Framework
The conceptual framework is a graphical representation of the proposed interaction between study variables. For Insurance to minimize business risk it depends on certain factors categorized into two which are independent and dependent variables. Independent variables include: financial protection, protection of employees, continuity of operations, and the dependent variable is ways to mitigate risks like risk avoidance, risk acceptance risk reduction. These were the various factors to consider in minimizing business risk. These include:
Role of insurance
Financial protection
Keep firms operating
Protects employees
Mitigate risks
Avoidance
Acceptance
Reduction
A
Independent variable Dependent variable
Control variable
Figure 1.1 conceptual framework, (Researcher 2021)
CHAPTER TWO
LITERATURE REVIEW
2.0 Introduction
Many scholars and researchers have undertaken investigations on the role of insurance in minimizing business risk. Therefore, this chapter will explore and evaluate the existing literature on insurance in reducing business risks while providing an overview of the theoretical framework and conceptual bases, empirical review, and the research gap in this study.
2.1 Theoretical framework
In this chapter, theories related to the research issues relevant to the present research work are described. Business organizations are facing an unprecedented pace of change and competition. They have to adjust to the environment to remain in existence constantly. The organization's external environment is characterized by turbulence associated with globalization, changing customer and investor demands, and increased competition. Hax & Majluf, (1988) Contend that all organizations are environmental serving and dependent.
If organizations are to survive in a turbulent environment, they have to continuously create new sources of competitive advantage. Thus, strategy is the fundamental pattern of present and planned objectives, resource developments, and interactions of an organization with markets, competitors, and environmental factors (Porter 1985).
2.1.1 Concept of strategy
Mintzberg (2002) defines strategy as a ploy, pattern, position, and perspective. As a plan, strategy specifies a consciously intended course of action of an organization. These plans are made in advance of activities to which they apply and are developed intentionally and purposefully. As a ploy, strategy is a specific maneuver intended to outwit an opponent or a competitor. Strategy as a pattern is consistent in behavior whether it is intended or not. Finally, as a position, strategy is a means of locating an organization in its environment. Thus, strategy becomes a mediating force between the organization and its environment.
The strategy helps in providing the long-term direction of a firm. The development of a system allows managers to identify critical tasks that need to be performed to define an organization's strategic thrust. The strategy helps an organization to develop a competitive advantage in the market. It, in turn, enables the organization to outperform its competitors successfully, Pearce and Robinson (1997).
The goal of the strategy is to help secure an enduring competitive advantage over competitors (Porter, 1985). The strategy includes the grit and evaluation of alternative paths to an already established mission or objective and choosing the alternative to be adopted. Four significant aspects characterize strategy: vector, synergy, competitive advantage, and long-term objectives (Hax & Majluf, 1988).
2.1.2 Insurance Mitigation Strategies
Strategy is the fundamental pattern of present and planned objectives, resource developments, and interaction of an organization with markets, competitors, and environmental factors (Hax & Majluf, 1988) An effective risk mitigation strategy is the key to achieve performance in the business world which involves knowing and analyzing risks, making and reviewing risk handling techniques, and checking the progress of these to reduce the impact of trouble on the performance of a business. Organizations define their objectives and strategies through the process of strategic planning that should be long-term focused. Strategic decisions are about the organization's long-term direction, the scope of the organization's activities, gaining the advantage over competitors, and addressing changes in the business environment.
Rejda (2011) defines a risk mitigation strategy as taking steps to reduce the extremity of the impact or the probability of occurrence. It is the process of developing practicable understanding that reduces threats and the overall wellbeing of an organization. Threats come in all sizes and shapes and can cause damages; hence making a mitigation plan will save a lot, thus improve business continuity. Some of the Mitigation strategies include Risk avoidance which is a strategy that involves you making certain decisions deliberately to avoid risks. Avoiding risk will eliminate risk; risk transfer involves transferring risk to a third party, including disaster recovery. It will help one focus less on the impacts of any risks, risk retention, and risk acceptance (Kagwathi et al., 2014).
2.1.3 The Portfolio theory
Harry Markowitz first developed the portfolio theory in 1959. The theory is based on a saying do not pull all your eggs in one basket. It explains the risk-reducing effect of spreading investment across a range of assets. In the portfolio theory, unexpected news concerning a certain company will be compensated for to some extent by the expected good news about another. According to Markowitz (1999), the tool for identifying portfolios that give the highest return for a certain level of risk has been given. Investors can then select the optimum risk-return trade-off for themselves depending on personal risk aversion. These portfolios of different proportions satisfy a particular level of investor risk tolerance. Thus, according to the portfolio theory, there is a risk-reducing effect of spreading investment across various assets rather than running a single investment.
2.2 Empirical literature
2.2.1 Concept of risk
Among the first people to define risk is Bernoulli. In 1738 he proposed measuring risk with geometric mean and minimizing risk by spreading it across a set of independent events (Bernoulli 2011). Many scholars have defined risks in various manners. Some may be true, and others false. However, they are valuable tools for observation and creating common essential points. Risk is the main foundation of insurance; Frank Knight defines risk as a situation where the probability of an outcome is determined and the result insured.
Risk can also use technical and non-technical contexts to define. According to Doyle & Ericson (2004), the concept of risk comprises both positive and negative consequences of an event that can affect the achievement of businesses' operational, financial and strategic objectives. Risk is classified into main categories pure risk and speculative. Pure risks in which all possible outcomes are harmful at some point; it is a situation that can only end in a loss. The risk of an earthquake, car theft is an example.
It is unexpected as accidental events determine it, and it falls under the insurance policy. Speculative risk is the risk where some possible outcomes are beneficial. Risk is when future events occur with measurable probability, whereas uncertainty involves strange things, for example, the ash cloud case; however, they are related. Risk management comes to help one choose among the alternative cause of actions to reduce risks. Businesses' opportunities are maximized, and potential and material losses are reduced by internal control and risk management. Adopting risk management methodology leads firms to decrease the risk of failure and create business value (Sadgrove, 2016).
2.2.2 Insurance
Small and Medium Enterprises typically view insurance as a luxury because they have little resources. In a real sense, insurance is necessary and should be part of the import costs for all SMEs. SME is exposed to some risks depending on the nature of the business, which may lead to business closure. Business owners should thus identify and insure those risks. Lack of insurance could cause more damage to the company if anything goes wrong.
When running a business, one should ensure to cover all aspects. These are liability towards employees, customers, the public, business activities, and possessions, including the building and its contents. Insurances that cater to SMEs include fire, business interruption, burglary, work injury benefits, public, employee liability insurance and product liability, medical insurance, goods in transit, money, etc. (Sadgrove, 2016).
2.2.3 SMEs
There is no universal definition of SMEs as the definition majorly depends on who defines it and where it is being defined. European Union defines SMEs as non-subsidiary, independent that employ less than a given number of employees having the upper limit of 250 employees for the union. World Bank defines it as having no more than 500 employees. We can also use financial assets to determine SMEs.UNIDO definition of the term small and medium enterprises (SMEs) are based on the number of persons employed or the amount of fixed capital and vary from country to country. SMEs can be considered to have between 5-19 workers who take small shops like hairdressing saloons, and the medium enterprise has 20-99 workers like manufacturing firms (Chodokufa, 2015).
2.2.4 Business risks that SMEs face
Like Human being beings, businesses face risks that can cause bankruptcy. These risks can be categorized into operational risks, strategic risks, and compliance risks.
2.2.4.1 Operational risk
It refers to unexpected failure in a company's day-to-day operations. It could result from technical failure like server outage caused by (processes, people), power cut, the problem with the website host. It is anything that interrupts the core operations of a company. For example, the technology monitoring and other support system break down. Because of their size, SMEs use cheap and less efficient technology thus are more likely to face this risk.
2.2.4.2 Strategic risk
It is a risk that a company's strategy becomes less effective, making the company struggle to reach its goals and objective. It can be due to a shift in customer demand, technological changes. It arises from primary decisions that directors take regarding the purposes of an organization. When one runs a small business, he/she has to commit to a specific strategy for the product and stick to it. Understand and research your competitors to know how to better your business (Henschel, 2008).
2.2.4.3 Compliance risk
Compliance risk deals with financial and legal penalties for failing to act under the legislature's regulations. It results from human error and lack of training. Compliance risk exposes businesses to void contracts, legal penalties, and damaged reputations. It relates to the ability of the business to adhere to certain rules outlined by the government or the industry. It includes things like property laws, municipal zoning, and tax burden. One should be aware of obligations and stay informed on how the business could be at fault as some risks can't be insured, like taxes.
2.2.4.4 Reputational risks
It means protecting the business from security problems, cybersecurity issues.it involves taking steps to protect your brand and logo. One can take insurance for customer data and business.
2.2.5 Risk management
Risk management has become a focus in the business world due to many losses and exposure to risk. It has led to the publication of various articles, books, journals, and government documents that explore the need for better risk management and ways to set up risk management systems.Risk management is seen as a basis of good corporate governance, resulting in better service delivery, more efficient and effective use of scarce resources, and better project management (Gupta, 2011).
Falkner & Hiebl (2015) states that Risk management involves identifying, analyzing, and controlling risks that threaten assets, resources, personnel, and the earning capacity of a company. Risk management understands and manages the chances that the entity cannot avoid while trying to achieve its corporate objectives.Although for management purposes, the risk is usually divided into operational, financial, legal compliance, etc.
It is also the sensible development and implementation of a plan to deal with potential losses. The Institute of Risk Management has a significant impact on risk management. It does thorough research to provide solutions of risk management and outlines programs linked to the needs of business communities, thereby enhancing competitiveness and achievement of set objectives. IRM also has provided a more detailed definition of risk management: the processes by which organizations methodologically address the risks to their activities to achieve sustained benefit within each activity and across the portfolio of all activities (Baranoff & Baranoff, 2004).
2.3 Research Gap
A lot of research has been carried out locally and internationally reviewing small and micro-enterprises. Most of this research concentrate on businesses in the cities and urban centers. They also concentrate on their study areas based on their objectives. There is a scarcity of literature touching on the rural traders. Therefore, the proposed study will mainly build on insurance's role in minimizing business risks of SMEs, specifically in Ongata Rongai town.
This study will also focus on the challenges faced by SME traders while trying to get insurance cover. The impact of insurance and benefits are to be researched in this town. The scarce availability of finance continues to be one of the key obstacles in understanding small and medium-sized enterprises in rural Kenya. SMEs are among the major players driving the economic activity of a nation. Despite being prime contributors to the growth of a country, SMEs are facing risks.
Therefore, there is a dire need to study these business risks. The future outcomes of the study are pretty promising, as the upcoming research based on the proposed framework will add new dimensions to the knowledge of SME insurance. It will help analyze the insurance covers that apply to SMEs and examine the existing risk and insurance mitigation strategy gap. Thereby, the study will accomplish manifold objectives of insurance on SME Primarily; it will help describe the mitigation strategies and impact of insurance on SMEs. The framework is then supposed to analyze the potential sources of business risk. It will investigate all the elements of the existing gap in SME insurance. Many studies have been done on insurance. Still, none of the studies has explicitly focused on the role of insurance in Ongata Rongai Kajiado County.
CHAPTER THREE
RESEARCH METHODOLOGY
3.0 Introduction
This chapter gives details on the research methodology of the whole study. Information and the procedures used to collect and analyze data that include Research design, the population, sampling frame, and techniques are discussed, furthermore data collection procedures and instruments and finally, data analysis and the presentation techniques.
3.1 Research Design
A Research design is defined as a procedural plan adopted by a researcher to answer questions accurately, objectively, and validly. It assists the researcher in conceptualizing an operational plan to carry out several procedures and tasks required for the study to be complete and make sure that the policies are adequate to obtain accurate, objective, and valid answers to the research questions. The study will adopt a descriptive design. According to Mugenda & Mugenda (1999), it involves collecting data to test the hypotheses or to answer questions regarding the status of the subjects in the study. It determines and reports things the way they are.
It is selected because it provides an accurate representation or account of the characteristics, such as behavior, opinions, abilities, and knowledge of a situation or individual. This design is chosen to meet the study's objectives, namely: To investigate the role of insurance in minimizing Business risks for SMEs in Ongata Rongai kajiado county. The research design is a survey conducted on SMEs within the Ongata Rongai market, Kajiado County.
3.2 Population of the study
A population is defined as a collection of (individuals, objects, and events) that meet the sample criteria for inclusion in a study (Mugenda & Mugenda, 2012). In this study, the target population will consist of all the SMEs operating within Ongata Rongai Town. According to the Kajiado county government, Registered SMEs are 142. Therefore, our study will be carried out on the business operations such as M-Pesa service, Juakali, micro finances, wholesalers and retailers, Hotels, and Groceries.
3.3 Sampling size and Sampling frame
This section discusses the Sampling technique and how to get the size. The sampling design refers to the method of sampling that will be used to come to sample size.
3.3.1 Sample size
A simple random sample is one in which each member of the population has an equal chance of being selected, while a proportional sample is where the sample is the fraction of the full sample size. A sample of 10-30% is appropriate if chosen, and the population in the sample is more than 30, (Mugenda and Mugenda 2012). A study done by the Kajiado County Integrated Development Plan (2013-2017) indicated that there are 142 SMEs in Ongata Rongai town. The sample size was calculated as follows; = 30% X 142 = 42
3.3.2 Sampling technique
A sampling technique is a method used to select the sample elements from a population to represent the population as a whole. The study employed the random sampling technique, which was appropriate to minimizing SMEs' risks. The method will allow that; if the population is small, it could also include the entire population.
3.3.3 Sample Frame
A sample frame is a list of elements in the population from which the sample is drawn. In this study, the researcher wishes to use 42 as calculated above out of approximately 142 entrepreneurs who deal in different product lines. The list will be obtained from the Ministry of Trade, Tourism, and Industrialization, the County Government of Kajiado.
3.4 Data collection methods and instruments
The study will use both primary and secondary data. The use of a questionnaire will collect preliminary data. In contrast, the secondary data will be drawn from a review of the organization's annual reports, internet, journals, and past research findings, among others.
The researcher will collect data with the aid of questionnaires that will be developed from the research questions. It will be administered to the respondents through emails due to the COVID 19 pandemic that discourages physical meetings and is cheap, while others will be self-administered to ensure accuracy. The questionnaires will seek information on insurance and its role in minimizing risk. Questionnaires will be administered directly to the chosen sample for the study. The questionnaire will comprise both open-ended questions and close-ended questions.
3.5 Data Analysis
Data analysis is the process of bringing order, structure, and meaning to the mass of information collected (Mugenda and Mugenda, 1999). The data obtained from the field is in raw form and will be difficult to interpret unless it is cleaned, coded, and analyzed. Data to be collected will be qualitative and quantitative; hence it will be analyzed using descriptive and quantitative statistics. The qualitative analysis will examine, categorize, tabulate, and recombine evidence to address the research questions.
The qualitative data will be grouped into meaningful patterns and themes that are observed to help summarize and organize the data. Data will be analyzed using statistical techniques such as percentages, arithmetic means, pie charts, tabulation, and bar charts to enable ease of use, understanding, and appreciation. The researcher will analyze qualitative data descriptively with the help of Microsoft excel.
REFERENCES
Baranoff, E. Z., & Baranoff, E. Z. (2004).Risk management and insurance(pp. 48-52). Danvers: Wiley.
Bernoulli, D. (2011). Exposition of a new theory on the measurement of risk. InThe Kelly capital growth investment criterion: Theory and practice(pp. 11-24).
Chodokufa, K. (2015). Risk management practices and purchase of insurance by SMEs.Risk Governance and Control: Financial Markets and Institutions,6(3), 100-104.
Doyle, A., & Ericson, D. (2004).Uncertain business: Risk, insurance, and the limits of knowledge. University of Toronto Press.
Falkner, E. M., & Hiebl, M. R. (2015). Risk management in SMEs: a systematic review of available evidence.The Journal of Risk Finance.
Gupta, P. K. (2011).Insurance and risk management.
Himalayan Books. Henschel, T. (2008).Risk management practices of SMEs: Evaluating and implementing effective risk management systems(Vol. 68). Erich Schmidt Verlag GmbH & Co KG.
Hax, A. C., & Majluf, N. S. (1988). The concept of strategy and the strategy formation process.Interfaces,18(3), 99-109.
Kagwathi, G. S., Kamau, J. N., Njau, M. M., Kamau, S. M., Darya, G., Maheshwari, S., & Tiwari, S. K. (2014). Risks faced and mitigation strategies employed by small and medium enterprises in Nairobi, Kenya.IOSR Journal of Business and Management,16(4), 1-11.
Kunreuther, H. (1994).The role of insurance in reducing losses from natural hazards. Wharton Center for Risk Management and Decision Processes.
Markowitz, H. M. (1999). The early history of portfolio theory: 16001960.Financial analysts journal,55(4), 5-16. Mugenda, O. M., & Mugenda, A. G. (1999).Research methods: Quantitative and qualitative approaches. Acts press.
Mugenda, O. M., & Mugenda, A. G. (2012). Research methods dictionary.Nairobi, Kenya: Applied Research & Training Services
Porter, M. E. (1985). Technology and competitive advantage.Journal of business strategy.
Rejda, G. E. (2011).Principles of risk management and insurance. Pearson Education India.
Sadgrove, K. (2016).The complete guide to business risk management. Routledge.
Verbano, C., & Venturini, K. (2013). Managing risks in SMEs: A literature review and research agenda.Journal of technology management & innovation,8(3), 186-197.
APPENDIX I: QUESTIONNAIRE
I am an undergraduate student at The Catholic University of Eastern Africa pursuing a Bachelor's degree in commerce. I am currently conducting a research study on The Role of insurance in minimizing business risks. The success of this study depends on the cooperation between the researcher and the respondent.
Attached is a questionnaire whose purpose is to collect data for this study. The information you will provide will remain strictly for academic purposes and will be treated with the utmost confidentiality. I, at this moment, request you to respond to the questions as honestly as possible and to the best of your knowledge. I appreciate any help you can provide.
Please answer all questions in the questionnaire, and DO NOT write your name.
SECTION A:
Q1.Gender (Tick one):
Male
Female
Q2. Age
Younger than 17years old
17 to 25 years old
26 to 30 year old
30 years and above
Q3. How does your business view Risk?
Opportunity
Both
Threat
None of the above
Q4 Do you know the types of business risk your business is exposed to?
YES NO
Q5.If your answer to (4) is yes, briefly describe them?
SECTION B:
Q6.How do you define insurance?
Q7. Do you think insurance has helped to minimize risk? YES NO
Q8. If your answer is Yes/No, give a reason why it is so.
Q9.How easy is it for you to get insurance? Choose the phrase that best applies to you:
Complex but cheap.
Simple but costly.
Complex and expensive.
Simple and cheap.
Q11. How has insurance impacted your business?
I think it is having a positive impact.
I think it is having a negative impact.
.None of the above.
I think it is having both positive and negative impacts.
Q12.Give a reason for your answer in (11) above.
Q13.Are there challenges involved while getting the cover?
YES NO
Q14.If yes, what are the challenges?
Q17. How do you deal with the challenges that you face
THANK YOU FOR PARTICIPATING
Are you in need of assignment help?
Are you a high school, college, or university student pursuing a diploma, bachelors, master's, or Ph.D. degree? Sometimes, assignments and life can overwhelm you.
Are you busy and do not have time to handle your assignment? Are you scared that your paper will not make the grade? Do you have responsibilities that may hinder you from turning in your assignment on time? Are you tired and can barely handle your assignment? Are your grades inconsistent?
That is where we step in. Whichever your reason may is, it is valid! With our student assignment help service, you can submit all your assignment on time and score superb grades. You can get professional academic help from our service at affordable rates. We have a team of professional academic writers who can handle all your assignments.
Our academic writers are graduates with bachelor's, masters, Ph.D., and doctorate degrees in various subjects. The minimum requirement to be an academic writer with our assignment help service is to have a college bachelors degree. When assigning your order, we match the paper subject with the writers area of specialization.
What subjects does your online assignment help service help with?
We offer student assignment help on various subjects. These include:
Nursing
Psychology
Sociology
Business
Statistics
Finance
Literature
Law
Finance
Computer science
Why should you use our assignment help service?
You get unique plagiarism-free papers
We ensure timely delivery of all assignments
Papers are of unmatchable quality
We can handle assignments of any deadline
We have a pool of skilled, experienced native English writers
The minimum requirement to be a writer with our company is to have a bachelors degree
Writers go through rigorous tests and mentorship
You get a subject-relevant academic writer
We ensure strict adherence to paper instructions
We can handle tackle bulk assignments
We charge fair and reasonable prices
We offer awesome discounts to our clients
Our customer support is available 24/7
You get superb grades consistently
We guarantee 100% privacy and confidentiality
We are 100% legit
Customer satisfaction is our core priority
You can communicate directly with the writer
Our quality assurance department ensures your papers quality is top-notch
We have secure payment methods
How does our student assignment help service work?
1. Place an order
You fill all the paper instructions in the order form. Make sure you include all helpful materials so that our academic writers can deliver a perfect paper. It will also help to avoid unnecessary revisions. At this point, you can attach files that are provided for the assignment. We usually insist a lot on the client uploading the grading rubric if it is available. The writers adhere to the highest level of the rubric to ensure that you get a perfect grade.
2. Pay for the order
Proceed to securely pay for the paper so that we can assign the paper to one of our expert academic writers. The paper subject is matched with the writers area of specialization.
3. Track the progress
You communicate with the writer and know about the progress of the paper. The client can ask the writer for drafts of the paper. The client can upload extra material and include additional instructions from the lecturer.
4. Download the paper
The paper is uploaded to your personal account and sent to your email. You also get a plagiarism report attached to your paper.
---
Are you busy and do not have time to handle your assignment? Are you scared that your paper will not make the grade? Do you have responsibilities that may hinder you from turning in your assignment on time? Are you tired and can barely handle your assignment? Are your grades inconsistent?
Whichever your reason is, it is valid! You can get professional academic help from our service at affordable rates. We have a team of professional academic writers who can handle all your assignments.
Plagiarism free papers
Timely delivery
Any deadline
Skilled, Experienced Native English Writers
Subject-relevant academic writer
Adherence to paper instructions
Ability to tackle bulk assignments
Reasonable prices
24/7 Customer Support
Get superb grades consistently
Online Academic Help With Different Subjects
Literature
Students barely have time to read. We got you! Have your literature essay or book review written without having the hassle of reading the book. You can get your literature paper custom-written for you by our literature specialists.
Finance
Do you struggle with finance? No need to torture yourself if finance is not your cup of tea. You can order your finance paper from our academic writing service and get 100% original work from competent finance experts.
Computer science
Computer science is a tough subject. Fortunately, our computer science experts are up to the match. No need to stress and have sleepless nights. Our academic writers will tackle all your computer science assignments and deliver them on time. Let us handle all your python, java, ruby, JavaScript, php , C+ assignments!
Psychology
While psychology may be an interesting subject, you may lack sufficient time to handle your assignments. Don't despair; by using our academic writing service, you can be assured of perfect grades. Moreover, your grades will be consistent.
Engineering
Engineering is quite a demanding subject. Students face a lot of pressure and barely have enough time to do what they love to do. Our academic writing service got you covered! Our engineering specialists follow the paper instructions and ensure timely delivery of the paper.
Nursing
In the nursing course, you may have difficulties with literature reviews, annotated bibliographies, critical essays, and other assignments. Our nursing assignment writers will offer you professional nursing paper help at low prices.
Sociology
Truth be told, sociology papers can be quite exhausting. Our academic writing service relieves you of fatigue, pressure, and stress. You can relax and have peace of mind as our academic writers handle your sociology assignment.
Business
We take pride in having some of the best business writers in the industry. Our business writers have a lot of experience in the field. They are reliable, and you can be assured of a high-grade paper. They are able to handle business papers of any subject, length, deadline, and difficulty!
Statistics
We boast of having some of the most experienced statistics experts in the industry. Our statistics experts have diverse skills, expertise, and knowledge to handle any kind of assignment. They have access to all kinds of software to get your assignment done.
Law
Writing a law essay may prove to be an insurmountable obstacle, especially when you need to know the peculiarities of the legislative framework. Take advantage of our top-notch law specialists and get superb grades and 100% satisfaction.
What discipline/subjects do you deal in?
We have highlighted some of the most popular subjects we handle above. Those are just a tip of the iceberg. We deal in all academic disciplines since our writers are as diverse. They have been drawn from across all disciplines, and orders are assigned to those writers believed to be the best in the field. In a nutshell, there is no task we cannot handle; all you need to do is place your order with us. As long as your instructions are clear, just trust we shall deliver irrespective of the discipline.
Are your writers competent enough to handle my paper?
Our essay writers are graduates with bachelor's, masters, Ph.D., and doctorate degrees in various subjects. The minimum requirement to be an essay writer with our essay writing service is to have a college degree. All our academic writers have a minimum of two years of academic writing. We have a stringent recruitment process to ensure that we get only the most competent essay writers in the industry. We also ensure that the writers are handsomely compensated for their value. The majority of our writers are native English speakers. As such, the fluency of language and grammar is impeccable.
What if I don't like the paper?
There is a very low likelihood that you won't like the paper.
Reasons being:
When assigning your order, we match the paper's discipline with the writer's field/specialization. Since all our writers are graduates, we match the paper's subject with the field the writer studied. For instance, if it's a nursing paper, only a nursing graduate and writer will handle it. Furthermore, all our writers have academic writing experience and top-notch research skills.
We have a quality assurance that reviews the paper before it gets to you. As such, we ensure that you get a paper that meets the required standard and will most definitely make the grade.
In the event that you don't like your paper:
The writer will revise the paper up to your pleasing. You have unlimited revisions. You simply need to highlight what specifically you don't like about the paper, and the writer will make the amendments. The paper will be revised until you are satisfied. Revisions are free of charge
We will have a different writer write the paper from scratch.
Last resort, if the above does not work, we will refund your money.
Will the professor find out I didn't write the paper myself?
Not at all. All papers are written from scratch. There is no way your tutor or instructor will realize that you did not write the paper yourself. In fact, we recommend using our assignment help services for consistent results.
What if the paper is plagiarized?
We check all papers for plagiarism before we submit them. We use powerful plagiarism checking software such as SafeAssign, LopesWrite, and Turnitin. We also upload the plagiarism report so that you can review it. We understand that plagiarism is academic suicide. We would not take the risk of submitting plagiarized work and jeopardize your academic journey. Furthermore, we do not sell or use prewritten papers, and each paper is written from scratch.
When will I get my paper?
You determine when you get the paper by setting the deadline when placing the order. All papers are delivered within the deadline. We are well aware that we operate in a time-sensitive industry. As such, we have laid out strategies to ensure that the client receives the paper on time and they never miss the deadline. We understand that papers that are submitted late have some points deducted. We do not want you to miss any points due to late submission. We work on beating deadlines by huge margins in order to ensure that you have ample time to review the paper before you submit it.
Will anyone find out that I used your services?
We have a privacy and confidentiality policy that guides our work. We NEVER share any customer information with third parties. Noone will ever know that you used our assignment help services. It's only between you and us. We are bound by our policies to protect the customer's identity and information. All your information, such as your names, phone number, email, order information, and so on, are protected. We have robust security systems that ensure that your data is protected. Hacking our systems is close to impossible, and it has never happened.
How our Assignment  Help Service Works
You fill all the paper instructions in the order form. Make sure you include all the helpful materials so that our academic writers can deliver the perfect paper. It will also help to eliminate unnecessary revisions.
2.      Pay for the order
Proceed to pay for the paper so that it can be assigned to one of our expert academic writers. The paper subject is matched with the writer's area of specialization.
3.      Track the progress
You communicate with the writer and know about the progress of the paper. The client can ask the writer for drafts of the paper. The client can upload extra material and include additional instructions from the lecturer. Receive a paper.
4.      Download the paper
The paper is sent to your email and uploaded to your personal account. You also get a plagiarism report attached to your paper.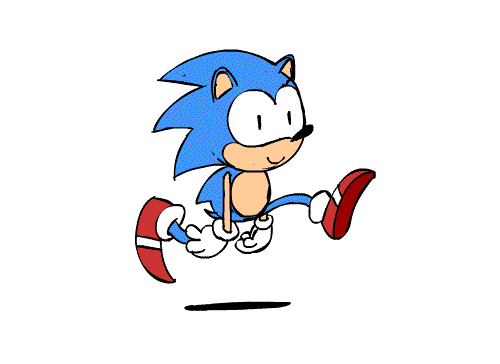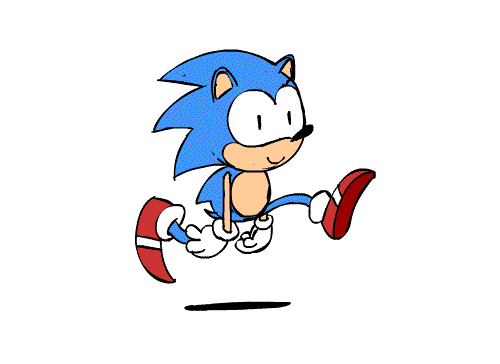 PLACE THIS ORDER OR A SIMILAR ORDER WITH US TODAY AND GET A PERFECT SCORE!!!
---