Leading and Managing Health Services
Title: Leading and Managing Health Services, HAR682
Business Plan Service: Prevention of High rates of CVDs prevalence in Kazakhstan through setting Weekly Physical Activity Classes and Seminar
Don't use plagiarized sources. Get Your Custom Essay on
Leading and Managing Health Services
Just from $9/Page
Business Summary outline
Background and rationale
Discussing the problem: The problem to be discussed is cardiovascular diseases (CVDs), which involve the blood vessel or heart and include CAD (Coronary artery diseases). This is the most common non-communicable disease across the globe, which is responsible for around a 17.8million deaths in 2017. CVDs have remained a leading cause of mortality in Kazakhstan, which has one of the highest CVD mortality rates across the world. As per the WHO, age-standardized CVD mortality rates in this country were 650 per 100K inhabitants in 2008 and the mortality rate due to this disease among the men are 859 per 100K inhabitants, whereas in women 546 per 100K inhabitants. This can be considered as a problem because 50% of the Kazakhstan people experience CVDs that lead this nation to face the highest mortality rates caused by CVDs (1). The respective nation has pronounced ethnic and regional differences in all causes and the mortality rates by CVDs that have never been analysed effectively and properly (2). In addition, this nation experiences the challenges associated with fair distribution of limited healthcare resources, along with the regional differences across Kazakhstan, yet it is considered a middle-income country presently.
Service Delivery/Project operations and management_800
Current Operations: Kazakhstan has particular legislative and policy frameworks in place of CVDs, specifically addressing the risk factors, and the Densaulyk Healthcare Development Programme 2016-2019 along with a new Public Health Action Plan 2018-2021 include preventing and controlling CVDs. However, there is yet a gap existing in implementing the WHO-recommended cost-friendly CVD preventive with clinical interventions (3). The respective government applies assessment of individual-level interventions to reduce the mortality rate of CVDs such as effective detection with the management of hypertension, effective primary prevention in a high-risk group, risk stratification in primary care, and many others. However, for example, to reduce the hypertension level, evidence-based hypertensive drugs are prescribed, although some efforts are made for increasing patient's adherence, however, it is not systematic. When it comes to assessing the risk stratification in primary care across Kazakhstan, incomplete documentation of the risk factors is seen or there is no systematic method applied by the healthcare department and the government of this nation. There are clinical practice guidelines with protocols available, however, the quality of the management is yet unknown. The Gender Equality Strategy 2006-2016 reveals that the health priorities set in this strategy are for reproductive health, however, there is an acknowledgement of premature mortality among Kazakhstan men due to CVDs. It also identifies weak health-seeking behaviour among Kazakhstan men and low priority of men's health in healthcare services. Furthermore, most of the population interventions in this country have addressed alcohol and tobacco, however, less attention has been paid to physical activity and diet. Thus, actions are needed, specifically in these areas such as physical activity and diet among the Kazakhstan people, as 60.5% of men are overweight and 57.1% of women are obese.
Proposed Service: Since, the areas such as physical activity and diet have not been paid attention to, which are also one of the major causes of CVDs in Kazakhstan people, thus the proposed services are based on these areas. This proposed service would be increasing awareness of the importance of PA (Physical Activity) among these people specifically the people of remote rural areas such as Saykhin, the Administrative Centre of Bokeyorda district. The Service is all about providing workout or physical activity seminars, session and classes to these people every three consecutive days of a week. This service is to be partnered with the local club, which could only enhance the knowledge of these people through community seminars. Involvement of these community seminars would target to bring some behavioural changes among this villages adults to cope with the CVDs prevalence. The aim of this service is not only to provide Physical Activity Sessions, but also to make the people aware of CVDs, RFs (Risk-Factors) leading to CVDs, and strategies to reduce the risks of this disease by at least 20%. Moreover, this proposed service further aims at building a health-centric behaviour and habit among these people to be physically fit and lead a healthy life during the first year of this business plan.
Service includes three major areas such as "awareness of CVDs and its risk factors among the adult of Kazakhstan people, arrangement of physical activity seminars, and bringing a healthy change to the habit and behaviour of these people". These areas to be implemented would result in decreasing the rate of CVDs by around 20%. Since, there is a lack of attention paid to this risk factor, lack of physical activity, and as per the WHO, there is a limited core intervention for addressing physical activity, thus the actions carried out to implement the proposed service would fill this gap. Actions to organize PA Seminar, direct the business executives to obtain permission from the Local Administration for using the local club for the first month of this business. Furthermore, recruitment of two trainers for two different exercise sessions such as morning and evening is to be carried out, then again recruitment of at least two interchangeable medical professionals from the near district hospital is to be conducted for making the adults aware of this disease. Actions such as conducting PA session three times a week in the morning and evening for two hours throughout the first year and enrolment of local adults under the supervision of a doctor at CVD risks along with residents willing to participate are to be carried out.
Figure 1: A logical Model
This new service is needed to be implemented in the Western region of Kazakhstan because their government apply most of the population interventions, which address alcohol and tobacco, however do not pay attention to the areas of physical activity with diet. Thus, this service would meet this gap by making the people of Kazakhstan aware of the consequences of physical inactivity, which would encourage them to participate in the PA seminar. Furthermore, their participation in the PA seminars would lead them to know about the effects of PA Seminars as the healthcare professionals would evaluate the participated peoples progress rate reducing the possibility of CVDs among adults.
Resources: The implementation strategy of the Fitness-health program includes resources such as physical activity session based feedback and observation, fitness equipment, session resources, and trainer instruction handbook (5). Resources required to implement the strategy aimed at organizing PA seminar include healthcare professionals, doctor, laboratory, local administrators permission, finance, club, trainer, trainer instruction handbook and equipment for exercising, aerobics, yoga and workouts. Other requirements such as diet-chart, monitoring and feedback, progress chart, high-technology equipment, highly specialized human resources, drugs such as oral anticoagulants and databases to record the performance and improvements of each individual and people at high risks of CVDs.
Detailed description: Intervention as organizing PA session with behavioural change in dietary chart directs the participants, specifically the ones, who are at higher risk of CVDs, to reduce intake of salt and salt content, replace the trans-fats with saturated fats, increase intake of fruits and vegetables, and fully indulged into physical activity (4). To evaluate the improvements, a strict and frequent monitoring system on salt intake is to be carried out in every 15 days; Blood-pressure level is to be constantly checked within every 7 days, cholesterol level is to be checked along with blood sugar level. In addition, their weight on the day, the participants start working out, is to be noted and every 7 days, their weight is to be measured, whether it gets decreased or not if the individual is found obese or overweight. At least 100 minutes of aerobic exercise per week has a 14% lower CVD risk, 2 sessions per week of moderate-intensity physical activity reduces CVD risk by 49% (6). Physical activity maintains healthy body weight and body composition, lowers BP, increases fibrinolytic activity, reduces platelet aggregation, and increase urinary sodium excretion (7). These are to be measured to evaluate the improvements among the participants of the PA seminars. For example, a person at high risk of CDVs must feel comfortable talking in a full sentence while walking after improvements.
Target users
Beneficiaries: The beneficiaries of this service are men (who are prone to experience CVDs), women as well, adults, who are at higher risk of CVDs, overweight people, diabetic patients, obese women, alcoholic, who wishes to be fit and healthy, and many others. Persons suffering from hypertension, anxiety, high Blood pressure, high cholesterol level, high blood sugar level, insulin is also there, blood platelet aggregation is thick, even people being cancer and HIV survivors can also join. However, the major target is the persons being prone to CVDs, high BP, BS, LDL and women dealing with postpartum conditions as well.
| | |
| --- | --- |
| Persons | Characteristics |
| Men | High Blood Pressure (>140/90), High Cholesterol (>200, and >130 in LDL), High Blood-Sugar (>140mg/dL), insulin and thick blood platelet with overweight (height is 5ft 10 in, and BMI >30) |
| Women | All same, except BMI, which is 25 to 29.9 in women than obese; postpartum depression, hypertension |
| Adults | Alcoholic, unhealthy diet, physical inactivity |
| People at higher risks | Already experienced CDVs such as stroke, heart attack, heart valve complications, arrhythmia and a survivor of cancer |
Table 1: Characteristics of the targeted population
Any needs assessment
A Needs Assessment is needed to understand the current conditions of the people living in the selected region. For example, an assessment of their full body-check starting from blood pressure to blood platelet is to be carried out to prioritize them, if the individual is at a higher risk of CVDs, then the individual needs to be taken into account physical health check-up and intervention. Thus, as per their physical health assessment findings, the intensity of physical activity is to be applied. Different intensities such as light, moderate or vigorous can be applied through exercise program impose various effects on human physiology, which results in beneficial effects on various health outcomes (10). 21% of adults in this region are insufficiently active, females are least interested in PA as compared to male, and NCDs in these people are type-2 diabetes, breast with colon cancer and CHD (2). Thus, a need assessment is important to assign the people with different intensity of exercise, thus the quality of life and improvements among these could be achieved at a faster rate with no side effects or complications.
Services to be offered
Services such as Educational Program on CVDs, PA Seminars and diagnosis of people at higher risk are to be provided to the people living in the Western region of Kazakhstan, specifically people of village Saykhin, an administrative centre of Bokeyorda district, which is situated at a distance of 550km away from the regional centre. This area is to be served because 50% of the Kazakh population live in rural areas and have low socioeconomic status (SES), and it is a good fact that there is a strong association between socioeconomic variables and CVD development (11). Furthermore, it is identified that there is a very low level of knowledge about CVD and its RFs among the rural population of Kazakhstan. All these facts lead the business executives to move ahead with this decision to serve this community.
Marketing Strategy
Targeting potential service users: People of this village are to be targeted by conducting a survey session and carrying out research in the respective area. Furthermore, the questionnaire is to be framed as per demographic and psychographic aspects such as their age, medical history, weight, height, gender, education, lifestyle, economic condition, physical health concerns (if any), addiction, whether participating in physical activity or not. Based on these aspects, a questionnaire is to be distributed among the entire population of the selected region, thus based on their mismatch between height and weight, lifestyle (healthy/unhealthy intake), any CVDs or other disease records, gender, alcoholic/smoking/none, they would be targeted. USP of this service is to provide "PA" Seminars at the lowest price along with free diagnosis and CVDs education.
Industry analysis: After carrying out the industry (healthcare service) analysis in the selected region, it is identified that only 3.9% of total GDP is accounted for by this sector. The total budget of the intervention program is estimated at USD7.5bn based on the exchange rate of 2020 (12). This business could avail some opportunities offered by the leading subsectors such as electro-medical diagnostic with therapy equipment, equipment for cardio-surgery and cardiology, diabetic supplies, lab equipment, and mobile-health techs. However, social support is provided to the local people through young specialists at the local budget, which sounds competitive, however, PA sessions are not provided. Thus, the service provided by the young specialist may compete with the services, this business would be offering only in terms of budget, however, in terms of service as PA provided by this business can meet the needs of the selected area's population.
Specific requirements and barriers: Specific requirements to enter into Kazakhstan healthcare sector such as herbal and traditional productions, supplements, Sleep-Aids, Analgesics, obtaining medical certifications, knowledge about nationalities and ethnic groups, their lifestyle, preferences, religion, and traditions also. Barriers such as people's loyalty, switching cost, patent protections, tax benefits, socio-economic status of the Kazakhstan people are those, which might restrict this business from targeting the people of the selected region. People's loyalty, switching cost and their lifestyle could be addressed by signifying the importance of PA for CVDs, a positive association between the service and their socio-economic variables; however, tax benefits can be maintained by inducing the least amount of budget into maintenance cost.
Partners/Competitors_200
Proposed partners: There is a partner of this business, the "Administrative Centre" of Bokeyorda District and the local club situated in the region. The respective care centre has already been operating in the healthcare system of the region; however, the club contributes in arranging various curricular activities for their people. Thus, the partners involved in this business plan are provided below:
Administrative Centre
Local Club
In this context, the administrative centre would be contributing to this business by providing financial support to the equipment, technology and maintenance. Furthermore, it would also be contributing to monitoring the success rate of the services. However, the local club would be contributed by providing the whole space to organize the PA seminars, and by keeping the space maintained, updated and kept clean every time.
Any competitors
Aetna: Offers a comprehensive global medical coverage and has a network of 1.3million medical providers and provides multiple levels of benefits for choosing from, along with different benefits meeting a customers needs
Globus: An NGO, improving the healthcare facility and workers skills in the selected region
Feldsher: A middle-level healthcare provider in Kazakhstan providing training similar to physician assistants in the US (14)
Threats: It includes intense competition by Feldsher, NGOs offering free-of-cost healthcare services and loyalty and trust already gained by private companies like Aetna.
Risks
Potential risks: The population of this nation is 16.5million with a growth rate of 1.235%, GDP is 149.06 dollar and GNP per capita is 6280, this raises the risk to the profitability of this business as it seems to be below than average of other European region states. These people are found to be having blood-borne diseases such as TB, HIV, Hepatitis C, and others. The immunization of these people again raises a concern to this business due to low socioeconomic status. Lack of efficient healthcare personnel, imbalance towards a specialist service, to the detriment of primary healthcare facilities are the risks. The major risk is regional inequalities in health financing, health outcomes and healthcare utilization and geographically accessibility of healthcare services in this area is challenging by considering the vast and scarcely populated territory of Kazakhstan. There is a lack of accountability and transparency in the health system of this nation, informal payments for healthcare services along limited involvement of the public in health policy-making (13).
Long-term strategy plan
Summary of the long-term plan: Long-term plan is to expand the business operations in other regions of Kazakhstan from this region only, the Western region of Kazakhstan. For achieving this, implications of the success strategy, rate and measures associated with the current business plan need to be carried out in the next destination of business. This needs to be achieved within 2 years of the current business operation. This is to be achieved by gaining market recognition in the selected region, grappling the loyalty and trust of the local people, getting an impressive success rate, reducing the rate of CVDs in the region, and providing a better and lifestyle approach to the people living in Saykhin Village, Kazakhstan.
Exit plan: Once, the service is well-established, the respective business needs to retain it by improving the quality of their care services, increasing the types of activities in PA seminars, recruiting more healthcare professionals and doctors, and being people-centric throughout the business plan. The concept of primary care is to be adopted, applied and maintained thoroughly.
Timeline
| | | | | |
| --- | --- | --- | --- | --- |
| Tasks | Jan-Mar | Apr-July | Aug-Oct | Nov-Dec |
| Market Research (Kazakhstan) by Marketers and researcher | | | | |
| Planning (Product, Targeting, competitors and potential risks) by Marketing Manager and team | | | | |
| Allocation of Budget by Finance Manager | | | | |
| Recruitment of staffs, doctor and trainers by the HR manager and department | | | | |
| Setting-up in the region by the Marketing and Management | | | | |
| Execution of business plan by HRM and Marketing | | | | |
| Promotions by Marketing department | | | | |
Brief appendix
Are you in need of assignment help?
Are you a high school, college, or university student pursuing a diploma, bachelors, master's, or Ph.D. degree? Sometimes, assignments and life can overwhelm you.
Are you busy and do not have time to handle your assignment? Are you scared that your paper will not make the grade? Do you have responsibilities that may hinder you from turning in your assignment on time? Are you tired and can barely handle your assignment? Are your grades inconsistent?
That is where we step in. Whichever your reason may is, it is valid! With our student assignment help service, you can submit all your assignment on time and score superb grades. You can get professional academic help from our service at affordable rates. We have a team of professional academic writers who can handle all your assignments.
Our academic writers are graduates with bachelor's, masters, Ph.D., and doctorate degrees in various subjects. The minimum requirement to be an academic writer with our assignment help service is to have a college bachelors degree. When assigning your order, we match the paper subject with the writers area of specialization.
What subjects does your online assignment help service help with?
We offer student assignment help on various subjects. These include:
Nursing
Psychology
Sociology
Business
Statistics
Finance
Literature
Law
Finance
Computer science
Why should you use our assignment help service?
You get unique plagiarism-free papers
We ensure timely delivery of all assignments
Papers are of unmatchable quality
We can handle assignments of any deadline
We have a pool of skilled, experienced native English writers
The minimum requirement to be a writer with our company is to have a bachelors degree
Writers go through rigorous tests and mentorship
You get a subject-relevant academic writer
We ensure strict adherence to paper instructions
We can handle tackle bulk assignments
We charge fair and reasonable prices
We offer awesome discounts to our clients
Our customer support is available 24/7
You get superb grades consistently
We guarantee 100% privacy and confidentiality
We are 100% legit
Customer satisfaction is our core priority
You can communicate directly with the writer
Our quality assurance department ensures your papers quality is top-notch
We have secure payment methods
How does our student assignment help service work?
1. Place an order
You fill all the paper instructions in the order form. Make sure you include all helpful materials so that our academic writers can deliver a perfect paper. It will also help to avoid unnecessary revisions. At this point, you can attach files that are provided for the assignment. We usually insist a lot on the client uploading the grading rubric if it is available. The writers adhere to the highest level of the rubric to ensure that you get a perfect grade.
2. Pay for the order
Proceed to securely pay for the paper so that we can assign the paper to one of our expert academic writers. The paper subject is matched with the writers area of specialization.
3. Track the progress
You communicate with the writer and know about the progress of the paper. The client can ask the writer for drafts of the paper. The client can upload extra material and include additional instructions from the lecturer.
4. Download the paper
The paper is uploaded to your personal account and sent to your email. You also get a plagiarism report attached to your paper.
---
Are you busy and do not have time to handle your assignment? Are you scared that your paper will not make the grade? Do you have responsibilities that may hinder you from turning in your assignment on time? Are you tired and can barely handle your assignment? Are your grades inconsistent?
Whichever your reason is, it is valid! You can get professional academic help from our service at affordable rates. We have a team of professional academic writers who can handle all your assignments.
Plagiarism free papers
Timely delivery
Any deadline
Skilled, Experienced Native English Writers
Subject-relevant academic writer
Adherence to paper instructions
Ability to tackle bulk assignments
Reasonable prices
24/7 Customer Support
Get superb grades consistently
Online Academic Help With Different Subjects
Literature
Students barely have time to read. We got you! Have your literature essay or book review written without having the hassle of reading the book. You can get your literature paper custom-written for you by our literature specialists.
Finance
Do you struggle with finance? No need to torture yourself if finance is not your cup of tea. You can order your finance paper from our academic writing service and get 100% original work from competent finance experts.
Computer science
Computer science is a tough subject. Fortunately, our computer science experts are up to the match. No need to stress and have sleepless nights. Our academic writers will tackle all your computer science assignments and deliver them on time. Let us handle all your python, java, ruby, JavaScript, php , C+ assignments!
Psychology
While psychology may be an interesting subject, you may lack sufficient time to handle your assignments. Don't despair; by using our academic writing service, you can be assured of perfect grades. Moreover, your grades will be consistent.
Engineering
Engineering is quite a demanding subject. Students face a lot of pressure and barely have enough time to do what they love to do. Our academic writing service got you covered! Our engineering specialists follow the paper instructions and ensure timely delivery of the paper.
Nursing
In the nursing course, you may have difficulties with literature reviews, annotated bibliographies, critical essays, and other assignments. Our nursing assignment writers will offer you professional nursing paper help at low prices.
Sociology
Truth be told, sociology papers can be quite exhausting. Our academic writing service relieves you of fatigue, pressure, and stress. You can relax and have peace of mind as our academic writers handle your sociology assignment.
Business
We take pride in having some of the best business writers in the industry. Our business writers have a lot of experience in the field. They are reliable, and you can be assured of a high-grade paper. They are able to handle business papers of any subject, length, deadline, and difficulty!
Statistics
We boast of having some of the most experienced statistics experts in the industry. Our statistics experts have diverse skills, expertise, and knowledge to handle any kind of assignment. They have access to all kinds of software to get your assignment done.
Law
Writing a law essay may prove to be an insurmountable obstacle, especially when you need to know the peculiarities of the legislative framework. Take advantage of our top-notch law specialists and get superb grades and 100% satisfaction.
What discipline/subjects do you deal in?
We have highlighted some of the most popular subjects we handle above. Those are just a tip of the iceberg. We deal in all academic disciplines since our writers are as diverse. They have been drawn from across all disciplines, and orders are assigned to those writers believed to be the best in the field. In a nutshell, there is no task we cannot handle; all you need to do is place your order with us. As long as your instructions are clear, just trust we shall deliver irrespective of the discipline.
Are your writers competent enough to handle my paper?
Our essay writers are graduates with bachelor's, masters, Ph.D., and doctorate degrees in various subjects. The minimum requirement to be an essay writer with our essay writing service is to have a college degree. All our academic writers have a minimum of two years of academic writing. We have a stringent recruitment process to ensure that we get only the most competent essay writers in the industry. We also ensure that the writers are handsomely compensated for their value. The majority of our writers are native English speakers. As such, the fluency of language and grammar is impeccable.
What if I don't like the paper?
There is a very low likelihood that you won't like the paper.
Reasons being:
When assigning your order, we match the paper's discipline with the writer's field/specialization. Since all our writers are graduates, we match the paper's subject with the field the writer studied. For instance, if it's a nursing paper, only a nursing graduate and writer will handle it. Furthermore, all our writers have academic writing experience and top-notch research skills.
We have a quality assurance that reviews the paper before it gets to you. As such, we ensure that you get a paper that meets the required standard and will most definitely make the grade.
In the event that you don't like your paper:
The writer will revise the paper up to your pleasing. You have unlimited revisions. You simply need to highlight what specifically you don't like about the paper, and the writer will make the amendments. The paper will be revised until you are satisfied. Revisions are free of charge
We will have a different writer write the paper from scratch.
Last resort, if the above does not work, we will refund your money.
Will the professor find out I didn't write the paper myself?
Not at all. All papers are written from scratch. There is no way your tutor or instructor will realize that you did not write the paper yourself. In fact, we recommend using our assignment help services for consistent results.
What if the paper is plagiarized?
We check all papers for plagiarism before we submit them. We use powerful plagiarism checking software such as SafeAssign, LopesWrite, and Turnitin. We also upload the plagiarism report so that you can review it. We understand that plagiarism is academic suicide. We would not take the risk of submitting plagiarized work and jeopardize your academic journey. Furthermore, we do not sell or use prewritten papers, and each paper is written from scratch.
When will I get my paper?
You determine when you get the paper by setting the deadline when placing the order. All papers are delivered within the deadline. We are well aware that we operate in a time-sensitive industry. As such, we have laid out strategies to ensure that the client receives the paper on time and they never miss the deadline. We understand that papers that are submitted late have some points deducted. We do not want you to miss any points due to late submission. We work on beating deadlines by huge margins in order to ensure that you have ample time to review the paper before you submit it.
Will anyone find out that I used your services?
We have a privacy and confidentiality policy that guides our work. We NEVER share any customer information with third parties. Noone will ever know that you used our assignment help services. It's only between you and us. We are bound by our policies to protect the customer's identity and information. All your information, such as your names, phone number, email, order information, and so on, are protected. We have robust security systems that ensure that your data is protected. Hacking our systems is close to impossible, and it has never happened.
How our Assignment  Help Service Works
You fill all the paper instructions in the order form. Make sure you include all the helpful materials so that our academic writers can deliver the perfect paper. It will also help to eliminate unnecessary revisions.
2.      Pay for the order
Proceed to pay for the paper so that it can be assigned to one of our expert academic writers. The paper subject is matched with the writer's area of specialization.
3.      Track the progress
You communicate with the writer and know about the progress of the paper. The client can ask the writer for drafts of the paper. The client can upload extra material and include additional instructions from the lecturer. Receive a paper.
4.      Download the paper
The paper is sent to your email and uploaded to your personal account. You also get a plagiarism report attached to your paper.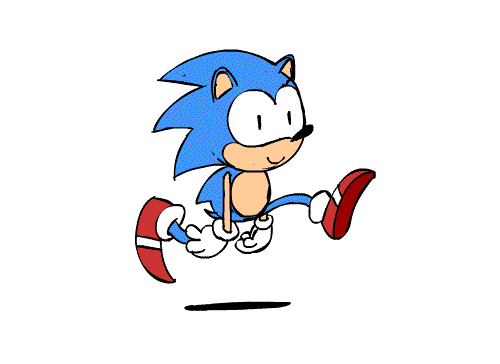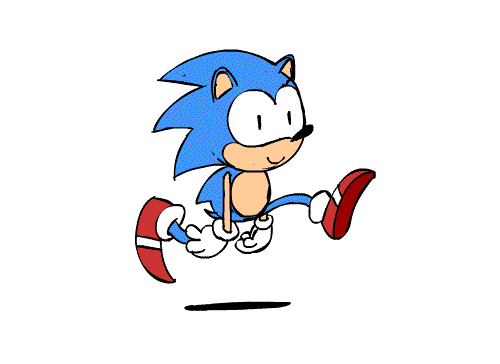 PLACE THIS ORDER OR A SIMILAR ORDER WITH US TODAY AND GET A PERFECT SCORE!!!
---