Importance of Motivating an Age Diverse Workplace
¶ … motivation to an age diverse workplace. It creates the understanding of motivation in the context of a diverse work environment. The paper explains why it is important for managers of organizations to acquire skills and knowledge regarding diversity management. It presents various challenges that managers face when motivating a diverse workforce. The paper performs a description of the diverse skill set that benefit organizations which incorporate different generations of employees. The research fosters knowledge on the characteristics of various generations, for example, the World War II generation, Baby Boomers, Generation Xers and the millennial generation. On this, it identifies various aspects such as attitudes, preferences, and ways of thought and factors that motivate them. It describes how an organization benefits from young and old generation workforce in terms of traditional and technological skills. The paper provides information on the consequence of diversity, for example, improvement of output, promotion of innovation marketing and preservation of employees.
Don't use plagiarized sources. Get Your Custom Essay on
Importance of Motivating an Age Diverse Workplace
Just from $9/Page
Introduction and background
Motivation is a fundamental aspect that managers in organizations should understand in order to ensure proper running of an organization. In order to understand motivation, managers should also possess diversity management skills useful for identification of various, employee altitudes, beliefs, background and ways of thought. These aspects are crucial for organizational development because it is possible to transmute them into positive inputs to organizations leading to improvements in productivity. An age diverse workplace triggers different altitudes and believes. For example, as employees age the factors that can motivate them changes. It is, therefore, evident that the old and new generation workforce have different altitudes, believes and thoughts which make their motivational factors distinct (Von Bonsdorff, 2011). Managers in organizations have faced challenging situations regarding the management of workplace composed of old and new generation employees. There is a need to understand age diversity and ways of motivating individuals for the purpose of harnessing skills from all workers. This research can help managers understand the issues of age diversity and motivation. For instance, managers can understand and identify unique employees' qualities and use them to enhance organization success. Motivating an age diverse workplace provides an organization with diverse skill sets for improvements in productivity and quality, reduction in conflicts, employee retention and maximization of staff contribution.
Diverse skill sets
In an organization set up, diverse workforce may present challenges for managers, especially when devising methods for motivating them. It is evident that workers from different age groups have differing preferences in terms of work environment and motivation. Some of the motivation strategies employed does not work for all employees due to differences in age. However, with proper management techniques, a manager can harness diversity to organizational advantage. This is possible through motivation of employees of all ages (Von Bonsdorff, 2011). Motivating employees ensures that they work efficiently. Motivation for workers ensures positive reaction because their beliefs attitudes and thoughts are put into consideration. The reaction directed to organizational operations contributes to organizational welfare. A workplace with different age groups is crucial because it creates an environment with diverse skills emanating from each generation. With proper motivation of the workforce, the skills and talents from different generations are brought to the table (McQuerrey, 2013). New generation employees are likely to possess immense knowledge on new, technological business, media such as social networking while old employees may have experience for working in environments where traditional means of communication are evident (McQuerrey, 2013).
An organization that respects diversity in the workplace can table these skills to organization advantage. When planning to motivate employees managers should study the behaviors of different age groups in order to come up with succinct motivational strategies. According to American Association of Retired Persons (AARP), (2007, p.14), different generations exhibit diverse workplace characteristics which influences organizational performance. For example, the World War II generation is perceived to have immense work experience, dedication, loyalty, emotional maturity and perseverance (AARP, 2007). In addition, research by AARP (2007), indicates that the motivation is possible for World War II generation if managers try connecting their actions to the entire good of the organization. Therefore, managers can motivate this generation by studying their characteristics and devising motivation strategies specifically for them.
The Baby Boom Generation is another generation that is oriented to service, dedicated to organizational operations, team oriented and experienced (AARP, 2007). In addition, the generation exhibits discomforts in times of conflicts, and may not mind about the budgets. This generation prefers the democratic concept of management. It also prefers managers that treat everyone with equity (AARP, 2007). Motivation of Baby Boom generation is possible if managers involve them in different tasks, and showing them how to make a difference. Recognition of these attitudes for Baby Boomers can enable an organization realize immense improvement because their skills can be tapped by motivating them. Managers can reward baby Boomers via promotion, recognition of their efforts as well personal appreciation.
The Generation Xers exhibits various characteristics useful for organizational development. The generation Xers is adaptive to work situations, exhibit technological literacy, independence and creativity. However, the generation Xers may also show negative aspects, for example, they may fail to trust authority, or become skeptical. In order to motivate this generation, managers should allow them perform their tasks with minimum supervision (AARP, 2007). This generation feels motivated when they receive free time, certifications, proper resources and openings for development. This generation has distinct communication preferences, for example, email. The millennial generation exhibits collective action, optimism, technological abilities and abilities to perform a multiple of tasks (AARP, 2007). However, supervision is a requirement because they are devoid of experience, especially when tackling complex problems. Motivation of all these generations enables an organization to tap the potentials and diverse skills leading to organizational development. The organization can motivate these generations through studying their needs, altitudes and preferences. This also helps managers to determine the best incentives for each generation because similar objectives for all generations lead to demotivation, which negates organizational operations (AARP, 2007).
Technology
Motivating diverse workplace ensures that an organization benefits from technological knowledge and skills from the young generations. The young generation, unlike the old, can be familiar with business technology tools than their older cohorts. This enables the organization achieve various goals, for example, effective communication with workers and customers. In addition, an organization that retains employees of the young generation enjoys a great competitive advantage than other organizations that fail to recognize the importance of age diversity (Nelson & Quick, 2011).
Tradition
Diverse workforce ensures that the business has all forms of business knowledge. For example while the young generation provides an organization with technological skills, the old generation provide an organization with traditional skills. Both skills are essential for organization success because they help the organization deal with different situations, for example, handling customers who possess distinct preferences. An old generation employee can communicate effectively with customers of the same level hence organizational operations become efficient (McQuerrey, 2013).
Diversity promotes learning
Motivation of diverse workforce ensures interaction of employees in the workplace. The interactions take place especially during work situations such as team work. Since the teams consist of different generations, each individual or generation has a chance to learn the skills of another from a different generation (McQuerrey, 2013). Motivation triggers best work attitudes for work making it easy for people to interact and share ideas.
Continuity
Organizations benefit from a diverse workforce even after some has retired. This is because diversity promotes passage of ideas to the young generation. This ensures that the skills from the old generation do not become obsolete. Organizations that consist of only young generation employees does not benefit from the mentoring and learning that takes place in a diverse workplace (McQuerrey, 2013).
Productivity and quality
Workforce motivation ensures productivity and quality in an organization due to diversity mentoring that occurs in a diverse environment. In a diverse environment, employees feel appreciated thus they can express themselves freely. In this way, workers in an organization gain from each other because they share experiences knowledge or skills. This is crucial for the welfare of the organization because the application of the skills and experiences gained from each other improve employee quality of work which in turn increases productivity. According to Henderson, Washington & Waktins-Butler (n.d), organizations practicing diversity training and motivation are more productive than their competitors who do not acknowledge diversity of the workforce. It is also evident that organizations that recognize the importance of diversity training by initiating diversity training programs realize positive performance results than their competitors who do not acknowledge diversity of employees in the workplace.
Research performed by Henderson, Washington & Waktins-Butler (n.d), asserts that diversity training can lead to positive outcomes for an organization. This is because the training experience helps in changing employee altitudes, especially between different generations, which have diverse feelings and the way of thinking. This is also acts as a way of encouraging employees to perform their tasks efficiently because they feel that the organization appreciates their efforts. Therefore, organizational productivity becomes a product of employee motivation and satisfaction. However, despite the positive outcomes experienced in organizations due to diversity, there have been challenges associated with diversity. For instance, not all people are optimistic on the significance of diversity because of the variance in the success for organizations for various organizations that have employed diversity (Washington & Waktins-Butler (n.d). Critics have questioned the importance of diversity because they believe that the costs associated with workforce diversity, in an organization, are not too small to overlook.
Motivation of a diverse workforce enables employees to display their talents hence; contributes to the achievement of organizational goals. In addition, motivated employees are able to increase their individual potentials, which is a fundamental aspect for quality of operations in organizations. In order to ensure maintenance of a diverse working environment, managers have a responsibility of ensuring best relationships between different generations. Managers should have adequate diversity management skills in order to ensure diverse inputs from a diverse workforce. The efforts of a diverse workforce improve competitive advantage for organizations that recognize diversity. It is also evident that diversity training ensures that employees do not reject the idea of diversity. If, workers do not have knowledge on the importance of age diversity in organizations, tensions may arise leading to conflicts and low productivity. Although diversity training fosters employee motivation and organizational productivity, Critics assert that with poor management of training programs, and poor preparation of trainers can negatively influence an employee performance. This is because employees can develop bad attitudes towards diversity hence influencing their quality of service. Motivation of all generations means better performance by all generations (Sherman, 2006). This is because motivated individuals develop attitudes that is directed towards achievement of set organizational goals. Motivation of a diverse workplace is crucial since; an organization does not lose employees to competitors, especially due to dissatisfaction in the working environment (Nelson & Quick, 2011). This ensures the organization remains competitive throughout; productive workers do not leave to other organizations due to demotivation or poor incentives.
Reducing conflicts
Usually, in a diverse workplace conflicts are inevitable due to differences in beliefs, attitudes and preferences. Managers have a responsibility of dealing with these issues for the purpose of avoiding conflicts. Conflicts arise in an organization where there are misunderstandings on various issues, for example, the World War II generation may be comfortable with certain managerial strategies when the millennial Generation and the Generation Xers are not comfortable with the situation. Motivation of all generations in an organization ensures all their needs are dealt with leading to job satisfaction (Nelson & Quick, 2011). Satisfied employees are not likely to display uncomfortable behaviors that result to conflicts in organizations.
Proper motivation ensures that employees are aware of the consequences that arise due to age diversity. Through training and awareness managers can make employees understand ways of avoiding and resolving conflicts. In addition, since motivation ensures satisfaction for all workers, conflicts are unlikely to occur since; every employee understands preferences, beliefs and attitudes of every generation. There are generations that prefer to handle issues themselves instead of allowing the management to intervene (Von Bonsdorff, 2011). If managers respect such attitudes it is possible to resolve conflicts amicably. This is because some decisions from managers can exacerbate conflicts instead of solving them. In order for managers, to manage diversity they must be well-versed with information regarding their diverse workforce. Conflicts in the workplace are responsible for lower productivity and due to poor morale and frustration. It is possible to reduce conflicts through understanding. In this case, managers should change their perception on the new age generation. Sometimes managers perceive young workers as irresponsible, undisciplined and immature. In addition, young workers may view managers as shortsighted and rigid (Goddard 1991, p.15).
Conflicts can reduce through motivation in cases where the management recognizes the efforts of all generations. For example, the new generation employees are comfortable when employers recognize their efforts through involvement in decision making. Some generations like it when managers incorporate participative style of management. This reduces conflicts because employees' talents as well as ideas are respected. Managers have a responsibility of availing required resources for an organization to operate efficiently.
Employee retention
Motivation of a diverse workplace is fundamental because organizations are able to retain their employees. This helps in increasing competitive advantage because the organization does not lose productive workers to other organizations, as a result of poor motivation. Retaining workers ensures reduction of unnecessary training and recruitment costs. Motivated workers cannot seek work elsewhere because they are satisfied with the work environment and management concepts applied by the organization management. Employee retention leads to decreased turnover, in addition to training costs (Nelson & Quick, 2011). Motivation ensures recognition of each generation contributions because rewards reflect each generation's preferences and concerns. It is evident that motivation ensures employees are directed to the requirements of various generations, which is important in the creation of employee loyalty as well as retention. Organizations that acknowledge diversity of the workforce are aware of the importance of motivation. They, therefore, ensure communication among different generations in an attempt to promote productivity. Retention prevents brain drain because employees do not have to seek work from other organizations (Messmer, 2001). This is important because an organization preserves its knowledge across various generations.
Employee engagement
Motivation of various generations of workforce in an organization leads to engagement. Managers with proper diversity management skills are able to keep employees engaged. Research by AARP (2007), indicates that managers who are able to maintain engagement of workers reduce costs associated with disengagement of workers. Motivation of workers ensures satisfaction of workers, especially when all employees are incorporated in career advancement opportunities.
Promotion of age diversity is also important for customer service because every customer has preferences in terms of communication and service (Nelson & Quick, 2011). When an organization has a diverse workforce, customers from different ages are attracted to the organization because they receive services in accordance to their preferences.
Improving marketing efforts
Motivating an age diverse workplace helps in the promotion of marketing efforts. This is because the organization can benefit from the diverse marketing skills of all generations. The old generation possesses traditional marketing skills while the new generation has an understanding of technological marketing tools, for example, face book and twitter. When all employees are motivated, these skills become useful for organization success. The diverse workforce is able to attract customers from different settings and age (Nelson & Quick, 2011).
Promotes creativity and innovation
Diversity is beneficial in an organization because it fosters creativity and innovation. Motivation ensures that workers direct their efforts to achieving organization goals. This ensures creativity and innovation in the workplace. Through innovation and creativity organizations develop new processes, products and technology. When new processes developed are efficient and cost effective, the organization realizes a significant reduction of costs leading to profits (Nelson & Quick, 2011). The competitiveness of an organization depends on the creativity and innovativeness of employees. For instance, if there is no innovation and creativity in an organization, the organization is likely to retard in terms of growth. Most organizations, in this state, incorporate old-fashioned systems which are inefficient. Innovation ensures new systems, which are efficient and cost effective are used in the organization.
Organizational flexibility
Motivation enables flexibility in organizations, a situation that is important for workers because it creates a respectable work environment (Nelson & Quick, 2011). A flexible work environment allows employees to conduct themselves in a manner of their choice, as long as they feel motivated for conducting themselves in that way. Restrictions that influence the morale of workers are detrimental to the welfare of the organization. In addition, motivating a diverse workplace creates a supple organizational structure which makes work easier (Robbins, 2009). Flexible organizations ensure proper communication between the management the workers. Lower level managers are able to interact with top level managers without conflicts. Flexibility allows employs to offer services from different locations, even from home. This motivates employers to improve their quality of work for the purpose of improving organizational performance. A flexible organization structure ensures satisfaction of customers because services are offered with a different perspective (Von Bonsdorff, 2011).
Maximizing staff contribution
Motivation determines the contribution of staff in organizational operations. In a diverse environment, interaction of staff becomes a challenge especially when the staff consists different generations. Motivation of a diverse workplace ensures understanding of diversity by all staff members hence improving interactions among members. This contributes largely to the success of the organization (Nelson & Quick, 2011).
Conclusion
Motivation of an age diverse workplace is important in organizations for the purpose of harnessing diverse skills from all generations. These skills help an organization improve in terms of productivity, retention of workers, and promotion of innovation and marketing of organization products and service. Although motivation of the workforce has led to positive outcomes, some researchers assert that diversity can lead to negative outcomes, especially when managers lack strong diversity management skills.
References
American Association of Retired Persons (AARP). (n.d). Leading a multigenerational workforce. Retrieved from http://assets.aarp.org/www.aarp.org_/cs/misc/leading_a_multigenerational_workforce.pdf
Goddard, R.W. (1991). A new view of work. SuperVision, 52(4), 14-14. Retrieved on 17th April
2013 from http://search.proquest.com/docview/195588523?accountid=35812
McQuerrey, L. (2013). Advantages of diverse ages in the workplace. Retrieved on 17th April
2013 from http://smallbusiness.chron.com/advantages-diverse-ages-workplace-17928.html
Sherman, R. (2006). Leading a multigenerational nursing workforce: Issues, challenges and strategies. Online Journal of Issues in Nursing, 11(2), 3. Retrieved from http://search.proquest.com/docview/229547839?accountid=35812
Von Bonsdorff, M.E. (2011). Age-related differences in reward preferences. International Journal Of Human Resource Management, 22(6), 1262-1276.
doi:10.1080/09585192.2011.559098
Henderson, L., Washington, P., & Watkins-Batler, A. (n.d). Training for Business Success:
Does Diversity Training Improve Productivity, Performance, and Fair Promotions? Retrieved on 17th April 2013 from http://www.chicago-united.org/pdfs/2008-DiversityTrainingEffects.pdf
Nelson, D.L., & Quick, J.C. (2011). Organizational behavior: Science, the real world, and you.
Mason, OH, USA: South-Western Cengage Learning.
Robbins, S.P. (2009). Organisational behaviour: Global and Southern African perspectives.
Cape Town: Pearson Education South Africa.
Messmer, M. (2001). Motivating employees for dummies. New York: Hungry Minds.
---
Are you busy and do not have time to handle your assignment? Are you scared that your paper will not make the grade? Do you have responsibilities that may hinder you from turning in your assignment on time? Are you tired and can barely handle your assignment? Are your grades inconsistent?
Whichever your reason is, it is valid! You can get professional academic help from our service at affordable rates. We have a team of professional academic writers who can handle all your assignments.
Plagiarism free papers
Timely delivery
Any deadline
Skilled, Experienced Native English Writers
Subject-relevant academic writer
Adherence to paper instructions
Ability to tackle bulk assignments
Reasonable prices
24/7 Customer Support
Get superb grades consistently
Online Academic Help With Different Subjects
Literature
Students barely have time to read. We got you! Have your literature essay or book review written without having the hassle of reading the book. You can get your literature paper custom-written for you by our literature specialists.
Finance
Do you struggle with finance? No need to torture yourself if finance is not your cup of tea. You can order your finance paper from our academic writing service and get 100% original work from competent finance experts.
Computer science
Computer science is a tough subject. Fortunately, our computer science experts are up to the match. No need to stress and have sleepless nights. Our academic writers will tackle all your computer science assignments and deliver them on time. Let us handle all your python, java, ruby, JavaScript, php , C+ assignments!
Psychology
While psychology may be an interesting subject, you may lack sufficient time to handle your assignments. Don't despair; by using our academic writing service, you can be assured of perfect grades. Moreover, your grades will be consistent.
Engineering
Engineering is quite a demanding subject. Students face a lot of pressure and barely have enough time to do what they love to do. Our academic writing service got you covered! Our engineering specialists follow the paper instructions and ensure timely delivery of the paper.
Nursing
In the nursing course, you may have difficulties with literature reviews, annotated bibliographies, critical essays, and other assignments. Our nursing assignment writers will offer you professional nursing paper help at low prices.
Sociology
Truth be told, sociology papers can be quite exhausting. Our academic writing service relieves you of fatigue, pressure, and stress. You can relax and have peace of mind as our academic writers handle your sociology assignment.
Business
We take pride in having some of the best business writers in the industry. Our business writers have a lot of experience in the field. They are reliable, and you can be assured of a high-grade paper. They are able to handle business papers of any subject, length, deadline, and difficulty!
Statistics
We boast of having some of the most experienced statistics experts in the industry. Our statistics experts have diverse skills, expertise, and knowledge to handle any kind of assignment. They have access to all kinds of software to get your assignment done.
Law
Writing a law essay may prove to be an insurmountable obstacle, especially when you need to know the peculiarities of the legislative framework. Take advantage of our top-notch law specialists and get superb grades and 100% satisfaction.
What discipline/subjects do you deal in?
We have highlighted some of the most popular subjects we handle above. Those are just a tip of the iceberg. We deal in all academic disciplines since our writers are as diverse. They have been drawn from across all disciplines, and orders are assigned to those writers believed to be the best in the field. In a nutshell, there is no task we cannot handle; all you need to do is place your order with us. As long as your instructions are clear, just trust we shall deliver irrespective of the discipline.
Are your writers competent enough to handle my paper?
Our essay writers are graduates with bachelor's, masters, Ph.D., and doctorate degrees in various subjects. The minimum requirement to be an essay writer with our essay writing service is to have a college degree. All our academic writers have a minimum of two years of academic writing. We have a stringent recruitment process to ensure that we get only the most competent essay writers in the industry. We also ensure that the writers are handsomely compensated for their value. The majority of our writers are native English speakers. As such, the fluency of language and grammar is impeccable.
What if I don't like the paper?
There is a very low likelihood that you won't like the paper.
Reasons being:
When assigning your order, we match the paper's discipline with the writer's field/specialization. Since all our writers are graduates, we match the paper's subject with the field the writer studied. For instance, if it's a nursing paper, only a nursing graduate and writer will handle it. Furthermore, all our writers have academic writing experience and top-notch research skills.
We have a quality assurance that reviews the paper before it gets to you. As such, we ensure that you get a paper that meets the required standard and will most definitely make the grade.
In the event that you don't like your paper:
The writer will revise the paper up to your pleasing. You have unlimited revisions. You simply need to highlight what specifically you don't like about the paper, and the writer will make the amendments. The paper will be revised until you are satisfied. Revisions are free of charge
We will have a different writer write the paper from scratch.
Last resort, if the above does not work, we will refund your money.
Will the professor find out I didn't write the paper myself?
Not at all. All papers are written from scratch. There is no way your tutor or instructor will realize that you did not write the paper yourself. In fact, we recommend using our assignment help services for consistent results.
What if the paper is plagiarized?
We check all papers for plagiarism before we submit them. We use powerful plagiarism checking software such as SafeAssign, LopesWrite, and Turnitin. We also upload the plagiarism report so that you can review it. We understand that plagiarism is academic suicide. We would not take the risk of submitting plagiarized work and jeopardize your academic journey. Furthermore, we do not sell or use prewritten papers, and each paper is written from scratch.
When will I get my paper?
You determine when you get the paper by setting the deadline when placing the order. All papers are delivered within the deadline. We are well aware that we operate in a time-sensitive industry. As such, we have laid out strategies to ensure that the client receives the paper on time and they never miss the deadline. We understand that papers that are submitted late have some points deducted. We do not want you to miss any points due to late submission. We work on beating deadlines by huge margins in order to ensure that you have ample time to review the paper before you submit it.
Will anyone find out that I used your services?
We have a privacy and confidentiality policy that guides our work. We NEVER share any customer information with third parties. Noone will ever know that you used our assignment help services. It's only between you and us. We are bound by our policies to protect the customer's identity and information. All your information, such as your names, phone number, email, order information, and so on, are protected. We have robust security systems that ensure that your data is protected. Hacking our systems is close to impossible, and it has never happened.
How our Assignment  Help Service Works
You fill all the paper instructions in the order form. Make sure you include all the helpful materials so that our academic writers can deliver the perfect paper. It will also help to eliminate unnecessary revisions.
2.      Pay for the order
Proceed to pay for the paper so that it can be assigned to one of our expert academic writers. The paper subject is matched with the writer's area of specialization.
3.      Track the progress
You communicate with the writer and know about the progress of the paper. The client can ask the writer for drafts of the paper. The client can upload extra material and include additional instructions from the lecturer. Receive a paper.
4.      Download the paper
The paper is sent to your email and uploaded to your personal account. You also get a plagiarism report attached to your paper.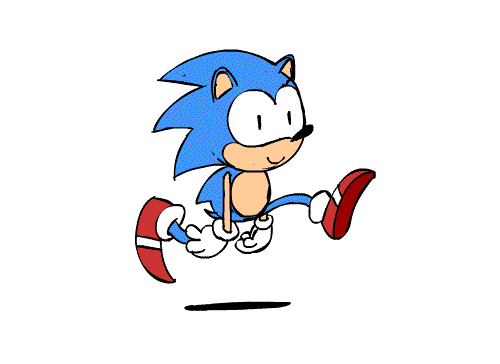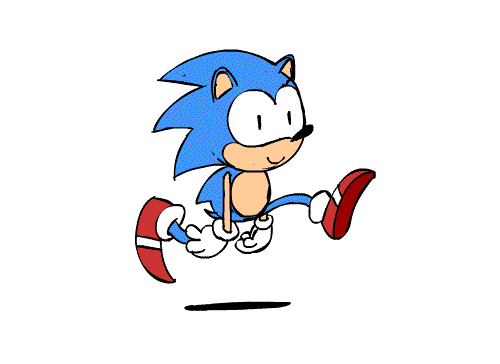 PLACE THIS ORDER OR A SIMILAR ORDER WITH US TODAY AND GET A PERFECT SCORE!!!
---