Health and Social Care Setting Knowledge
WORK-BASED LEARNING IN HEALTH AND SOCIAL CARE SETTINGS KNOWLEDGE

Don't use plagiarized sources. Get Your Custom Essay on
Health and Social Care Setting Knowledge
Just from $9/Page
Table of Contents
Introduction
I will be working as a healthcare executive in Health and Social Care. The role of a health care executive is very much critical in health care organizations. I must understand organizational theories and settings to work in the healthcare organization. The ultimate advantage of role-playing is critical thinking in health education. Critical thinking provides knowledge to foster debate and dialogue on different subjects, as well as circumstances and possible results. Critical thinking offers many answers to issues and too confusing situations. Critical thinking also enables pupils to acquire an understanding of empathy. Being able to experience a variety of simulated scenarios and situations allows students to learn more about how the patient is like and why it is so essential to have patience, understanding and privacy. The main objective is to discover possibilities for employment in the health and social sector, develop and analyze up-to-date curricula and apply for appropriate work and consider the future experience in the field of learning.
Organizational theories
According to Warrick (2017), there are many methods to organizational analysis to the theory of organisations. Organizations have been described as social entities that consist of individuals managed to fulfil organizational requirements, achieve common objectives and adapt to a changing organisation. At the beginning of the 20th-century organisation ideas first became more logical and varied. According to Max Weber's bureaucratic theory, such a framework was essential to the structural performance of all work by a large number of workers in big companies. Moreover, selection and promotion occur solely with the use of technical capabilities in a bureaucratic organisation. It is an excellent model for management and management that focuses on the power structure of an organisation. With these findings, he establishes the fundamental concepts of bureaucracy, emphasizing labour division, hierarchy, regulations and impersonal relationships.
Our healthcare organisation, based on skills or functional expertise, divides activities into basic, regular divisions. Every worker is accountable for what he/she does best and understands what he/she is supposed to do (Elsbach and Stigliani, 2018). The organisation gains immediately from separating tasks based on specialism. Each department has a certain authority. Managers in our organisation, where each management layer is accountable for its employees and overall workflow, are organized in hierarchical lays. There are numerous hierarchical roles in bureaucratic organizational systems. This is a trademark and bureaucracy's basis.
All personnel are chosen based on technical abilities and skills gained via training, training and experience. One of the fundamental concepts is that workers be paid and that their wage level depends on their role. Their contractual terms and conditions should be defined according to the organization's regulations and standards and the worker has no share in the business. As per the viewpoint of Fitria (2018), to guarantee consistency, formal norms and criteria are needed so that workers know precisely what they expect from them. Regulations and regulations may be regarded as predictable in this sense. Regulations and explicit standards in our health care organisations establish distant and impersonal interactions between workers with the added benefit of avoiding nepotism or participation by outsiders or policies. This connection of impersonality is a major characteristic of bureaucracies.
Organizational structure
A structure of organisations describes how activities are designed to accomplish organizational objectives, including allocating tasks, coordinating and supervising them. The corporate structure influences organizational activity and lays the basis on which standard operations and routines are based. It defines what people are involved and to what degree their opinions influence the behaviour of the organisation in which decision-making procedures. The corporate structure may also be seen as the looking glass or viewpoint through which people look at their company and their surroundings. Our healthcare organization follows a Bureaucratic organizational structure, that follows the norms, processes and rules that are regarded essential when managing the business.
El Talla et al. (2018) commented that the largest and most complicated governmental and commercial organisations have a bureaucratic structure, and knowing the bureaucratic structure will enable them to comprehend how the government and major companies' function. There are two basic features of an organization's bureaucratic structure. The structure is hierarchical, meaning that the levels of management are organized where the lower levels are subordinated or accountable to the upper ones. Secondly, the organisation must be controlled as the foundation of power and direction by a set of objective laws, rules and procedures. This aspect was termed reasonable and lawful by Max Weber. Employees of bureaucracy offer their allegiance to an organisation since their offices or official positions are exercised by management and the instructions are based on the organization's formal norms or regulations (Madi et al. 2018). The extent of the power of the manager is restricted to his position. The recruitment procedure is structured and includes job-specific testing in a bureaucratic organisation. Promotions are merit-based, not seniority-related. Employees are highly skilled thus hundreds of job titles may be available for this kind of business.
Organizational Culture
Organizational healthcare culture is a metaphor for some of healthcare organizations' softer and less apparent characteristics and how they appear in care models. The study of organizational practices stems from the methods of social anthropologists to the study of indigenous people: the two attempt to disentangle the dynamics of "tribes," unknown. This re-application of the concepts of culture to organisations frequently smuggles the belief that cultures may successfully repair the past deficiencies and create desired future results (El Talla et al. 2018). This perspective requires some critical examination, which examines a more complex explanation of healthcare organizational culture. The values and ideas that justify and maintain the above apparent manifestations and their related actions as well as the rationales that make things happen differently include shared thinking methods. These may include the dominant beliefs on patient needs, autonomy and dignity, notions of proof of action, and hopes of safety, quality, clinical performance and improving service (Lomas et al. 2018).
Ethical principal
Due to the changing healthcare environment, the four principles of the ethics of healthcare have been developed to assist professionals in the field of patient care. These values include autonomy, charity, non-maliciousness and fairness. Both have a distinct goal, but the four goals are to empower you as an individual and guarantee that patients get high quality, ethical healthcare (FitzGerald and Hurst, 2017). The practice of autonomy impedes the possibility of healthcare providers coercing or convincing patients to adopt a particular action or treatment plan which may not be of best benefit to them. Ideally, self-reliance is designed to enhance patient welfare by enabling the patient to take care of him or her in full.
Brief introduction of the reflective module
The reflecting cycle of Gibbs is a wonderful method to experience it. This may either be an independent event or a regular scenario, for instance, meetings with a team that you have to work with. Gibbs first recommended its application in many circumstances, but also for individual experiences, the steps and concepts apply equally well (Lgar et al. 2018). The Action Plan may become broader if it is made with an independent experience and see how you can apply your findings in the future. The bureaucratic organisation, to the benefit of a joint and desired objective, is tasked with methodical coordination on a greater scale. This organisation requires discipline at all costs since all employees are obligated by the established regulations. Our structure consists of many levels of roles where the superiors, who have greater authority in the plan, run subordinates. The workers are recruited in our company based on their experience, skills and talents. This allows workers to further train, study and specialize in the next level in the success ladder. An administrative organization's feature is that it assigns work based on an employee's ability and know-how. Reith (2018), the employees are already aware of the company's expectations and that is why the division of labour favours this kind of corporate structure. From the outset, every employee must adhere to a set of norms, rules, expectations and criteria. Promotions and appointments are formal in a bureaucratic organisation because all the actions of the workers have responsibility. The payroll system is linked to a salary in a bureaucratic institution.
Feelings at the workplace
The second part of the task is the feeling of the professionals at the moment of the event. I was extremely pleased with the outset to take the duty of the care coordinator and wanted to utilise this chance to build experiences and comprehend my knowledge and abilities. But I was very concerned by the events that happened back to back. I thought that the incompatibility of experts in the team not only does not fulfil the full aims of the multidisciplinary team but would also endanger the patient's life (Konttila et al. 2019). At the same time, I was puzzled because I couldn't comprehend how the interdisciplinary team-member can overcome this disaster. I did not comprehend where my job should begin, what efforts should be taken, and how to carry them out. Every day the patient was impacted and it also worried me about her health. I felt powerless in the circumstance and considered for a minute to meet with the higher authority and give it over to any other professional expert, the care coordinator. Nevertheless, I chose to be an escape activity and experts can never shift responsibility to the patient's health, and not only the organisation. I was courageous in trying to think about what was going on so that I could comprehend the errors that have been made and how the errors may be addressed to guarantee appropriate patient care (Stuijfzand et al. 2020).
Evaluation at the workplace
The description phase is the first stage in the reflection cycle. This phase includes primarily the description of the incident that the medical professionals wanted to consider. Once I was able to become a team leader in the rehabilitation unit because of my excellent clinical abilities, the higher level provided me with an opportunity to establish solid connections with patients. The rehabilitation nurse manager and the care coordinator were not available to handle a case and I was thus given the case where I primarily had to serve as a multidisciplinary team's care coordinator. After her preliminary treatment in her home yesterday night, a sixty-year-old patient had been moved from the emergency ward to rehabilitation. I was responsible for leading the multidisciplinary team, including three junior nurses, two nursing staff, a physical therapist, a job therapist and a speech therapist, a diet titian, a patient educator, and others. She had both diabetes and soccer, therefore she had to see a pedologist (Bridgeman et al. 2018). When the therapy for the patient was started, the delivery of the afflicted person's centre and safe patient care were monitored. The relatives of the patient, called to mean, denounced that the physiotherapist and speech therapist came at the same time and discussed the timing before the patient.
Reaction to the situation
Gavin et al. (2020), discussed who was supplying the service and both left the patient without service in only a few minutes. I have been reported to have had a medical mistake when the patient was given the incorrect dosage but, fortunately, the patient had not been significantly impacted. When I questioned the junior caregivers, they reproached each other for not creating documents, other for not making the young caregiver cautious enough and for many other reasons. Not only that, the senior caregivers who were advanced nurses and dieticians were also quite argumentative. There was a lot of dispute. The diarist produced a diagram not followed by senior healthcare professionals and made some adjustments to the patient's diet. In addition, the younger nurses did not interact with the nurses. Junior nurses have been complaining about their unfair treatment by senior nurses and that their status is not being respected by senior nurses. So, the patient's attention was not centre or safe and thus the patient could not be satisfied. The members of the family filed complaints and I was instructed to examine the issue urgently.
Learnings from the situation
Benetoli et al. (2018), equivalent values Beliefs and experiences may influence the working position since each person has his values and convictions. It is thus unethical to attempt to impress any other person on your ideals and faith. Beliefs need not be religious or spiritual; they may be a method of knowing or interpreting things that are around us (Colquhoun et al. 2017). The caregiver must be aware that your own opinions on the matter are subconsciously projected to the end-user. I am in charge of giving all people, regardless of their belief, a fair, non-discriminatory, non-judgmental and inclusive service. I must respect that. I am thinking about myself and the way I operate, reflecting on how my workplace job has been fulfilled through studying courses, rules and procedures. My employer also offers classes to enhance my awareness of my learning portfolio. The GSCC Practice Code says that careers:
Responsibility for the quality of their work and responsibility for the maintenance of and improvement of their knowledge and abilities.
Training for maintaining, enhancing and contributing to the learning of other people.
To seek support from your employer or the relevant authorities if you feel unable or sufficiently willing to perform any part of your job or if you are not sure how to work.
If I feel my work performance to be out of my depth, it is my responsibility to report to my senior management so that I may attend the training I have received. I may put myself and others at risk if I am expected to carry out a task for which I am not being trained.
Self-recommendation
Services or assessments are the sources of assistance in my workplace where my manager or clinical supervisor can recognise how well I should train to enhance my function or which trainings I am planning to complete online, CPD or home courses. I may also advance my knowledge and abilities by looking at more experienced colleagues and working as a team on problems and even on Internet research. I have enhanced my workplace in some areas from training and can notice improvements to my day-to-day working environment. I have become more confident in the things I have learned. Get input from my colleagues on my working methods and how I may improve. I should think about their remarks as well and not take their feedback as hostile. How does my development file for my clinical supervisor indicate which training courses I took and when they and I require updating or renovation? I may reflect on my assessment and ask for any additional training I believe I need to benefit positively from my workplace.
Conclusion
Reflective practices become a key competency that is integrated in clinical practice and CPD and thus the imaging department should grasp the function and possibilities of reflection. It is vital. Various methods of reflection may be addressed in practice; nevertheless, there are obvious obstacles to reflection in imagery, such as time, due to the hectic atmosphere a hospital has or lack of motivation if not undertaken by a large majority of healthcare professionals. In order to improve the treatment of patients, the NHS needs to develop methods on which all medical workers may reflect in their practice. The NHS' primary objectives are to improved patient care. In order to accomplish this, several steps must be taken into consideration. Reflection enables us to examine our practice to enhance the quality of our job performance. Strengths and weaknesses may also be discovered through reflection that can boost the growth of regions.
Reference List
Benetoli, A., Chen, T.F. and Aslani, P., 2018. How patients use of social media impacts their interactions with healthcare professionals. Patient education and counselling, 101(3), pp.439-444.
Bridgeman, P.J., Bridgeman, M.B. and Barone, J., 2018. Burnout syndrome among healthcare professionals. The Bulletin of the American Society of Hospital Pharmacists, 75(3), pp.147-152.
Colquhoun, H.L., Squires, J.E., Kolehmainen, N., Fraser, C. and Grimshaw, J.M., 2017. Methods for designing interventions to change healthcare professionals behaviour: a systematic review. Implementation Science, 12(1), pp.1-11.
El Talla, S.A., Al Shobaki, M.J., Abu-Naser, S.S. and Abu Amuna, Y.M., 2018. The Nature of the Organizational Structure in the Palestinian Governmental Universities-Al-Aqsa University as A Model.
El Talla, S.A., Al Shobaki, M.J., Abu-Naser, S.S. and Abu Amuna, Y.M., 2018. Organizational Structure and its Relation to the Prevailing Pattern of Communication in Palestinian Universities.
Elsbach, K.D. and Stigliani, I., 2018. Design thinking and organizational culture: A review and framework for future research. Journal of Management, 44(6), pp.2274-2306.
Fitria, H., 2018. The influence of organizational culture and trust through the teacher performance in the private secondary school in Palembang. International Journal of Scientific & Technology Research, 7(7), pp.82-86.
FitzGerald, C. and Hurst, S., 2017. Implicit bias in healthcare professionals: a systematic review. BMC medical ethics, 18(1), pp.1-18.
Gavin, B., Hayden, J., Adamis, D. and McNicholas, F., 2020. Caring for the psychological well-being of healthcare professionals in the Covid-19 pandemic crisis. Ir Med J, 113(4), p.51.
Konttila, J., Siira, H., Kyngs, H., Lahtinen, M., Elo, S., Kriinen, M., Kaakinen, P., Oikarinen, A., Yamakawa, M., Fukui, S. and Utsumi, M., 2019. Healthcare professionals competence in digitalisation: A systematic review. Journal of clinical nursing, 28(5-6), pp.745-761.
Lgar, F., Adekpedjou, R., Stacey, D., Turcotte, S., Kryworuchko, J., Graham, I.D., Lyddiatt, A., Politi, M.C., Thomson, R., Elwyn, G. and DonnerBanzhoff, N., 2018. Interventions for increasing the use of shared decision making by healthcare professionals. Cochrane Database of Systematic Reviews, (7).
Lomas, T., Medina, J.C., Ivtzan, I., Rupprecht, S. and EiroaOrosa, F.J., 2018. A systematic review of the impact of mindfulness on the wellbeing of healthcare professionals. Journal of clinical psychology, 74(3), pp.319-355.
Madi, S.A., El Talla, S.A., Abu-Naser, S.S. and Al Shobaki, M.J., 2018. The Organizational Structure and its Impact on the Pattern of Leadership in Palestinian Universities.
Reith, T.P., 2018. Burnout in United States healthcare professionals: a narrative review. Cureus, 10(12).
Stuijfzand, S., Deforges, C., Sandoz, V., Sajin, C.T., Jaques, C., Elmers, J. and Horsch, A., 2020. The psychological impact of an epidemic/pandemic on the mental health of healthcare professionals: a rapid review. BMC public health, 20(1), pp.1-18.
Warrick, D.D., 2017. What leaders need to know about organizational culture. Business Horizons, 60(3), pp.395-404.
Are you in need of assignment help?
Are you a high school, college, or university student pursuing a diploma, bachelors, master's, or Ph.D. degree? Sometimes, assignments and life can overwhelm you.
Are you busy and do not have time to handle your assignment? Are you scared that your paper will not make the grade? Do you have responsibilities that may hinder you from turning in your assignment on time? Are you tired and can barely handle your assignment? Are your grades inconsistent?
That is where we step in. Whichever your reason may is, it is valid! With our student assignment help service, you can submit all your assignment on time and score superb grades. You can get professional academic help from our service at affordable rates. We have a team of professional academic writers who can handle all your assignments.
Our academic writers are graduates with bachelor's, masters, Ph.D., and doctorate degrees in various subjects. The minimum requirement to be an academic writer with our assignment help service is to have a college bachelors degree. When assigning your order, we match the paper subject with the writers area of specialization.
What subjects does your online assignment help service help with?
We offer student assignment help on various subjects. These include:
Nursing
Psychology
Sociology
Business
Statistics
Finance
Literature
Law
Finance
Computer science
Why should you use our assignment help service?
You get unique plagiarism-free papers
We ensure timely delivery of all assignments
Papers are of unmatchable quality
We can handle assignments of any deadline
We have a pool of skilled, experienced native English writers
The minimum requirement to be a writer with our company is to have a bachelors degree
Writers go through rigorous tests and mentorship
You get a subject-relevant academic writer
We ensure strict adherence to paper instructions
We can handle tackle bulk assignments
We charge fair and reasonable prices
We offer awesome discounts to our clients
Our customer support is available 24/7
You get superb grades consistently
We guarantee 100% privacy and confidentiality
We are 100% legit
Customer satisfaction is our core priority
You can communicate directly with the writer
Our quality assurance department ensures your papers quality is top-notch
We have secure payment methods
How does our student assignment help service work?
1. Place an order
You fill all the paper instructions in the order form. Make sure you include all helpful materials so that our academic writers can deliver a perfect paper. It will also help to avoid unnecessary revisions. At this point, you can attach files that are provided for the assignment. We usually insist a lot on the client uploading the grading rubric if it is available. The writers adhere to the highest level of the rubric to ensure that you get a perfect grade.
2. Pay for the order
Proceed to securely pay for the paper so that we can assign the paper to one of our expert academic writers. The paper subject is matched with the writers area of specialization.
3. Track the progress
You communicate with the writer and know about the progress of the paper. The client can ask the writer for drafts of the paper. The client can upload extra material and include additional instructions from the lecturer.
4. Download the paper
The paper is uploaded to your personal account and sent to your email. You also get a plagiarism report attached to your paper.
---
Are you busy and do not have time to handle your assignment? Are you scared that your paper will not make the grade? Do you have responsibilities that may hinder you from turning in your assignment on time? Are you tired and can barely handle your assignment? Are your grades inconsistent?
Whichever your reason is, it is valid! You can get professional academic help from our service at affordable rates. We have a team of professional academic writers who can handle all your assignments.
Plagiarism free papers
Timely delivery
Any deadline
Skilled, Experienced Native English Writers
Subject-relevant academic writer
Adherence to paper instructions
Ability to tackle bulk assignments
Reasonable prices
24/7 Customer Support
Get superb grades consistently
Online Academic Help With Different Subjects
Literature
Students barely have time to read. We got you! Have your literature essay or book review written without having the hassle of reading the book. You can get your literature paper custom-written for you by our literature specialists.
Finance
Do you struggle with finance? No need to torture yourself if finance is not your cup of tea. You can order your finance paper from our academic writing service and get 100% original work from competent finance experts.
Computer science
Computer science is a tough subject. Fortunately, our computer science experts are up to the match. No need to stress and have sleepless nights. Our academic writers will tackle all your computer science assignments and deliver them on time. Let us handle all your python, java, ruby, JavaScript, php , C+ assignments!
Psychology
While psychology may be an interesting subject, you may lack sufficient time to handle your assignments. Don't despair; by using our academic writing service, you can be assured of perfect grades. Moreover, your grades will be consistent.
Engineering
Engineering is quite a demanding subject. Students face a lot of pressure and barely have enough time to do what they love to do. Our academic writing service got you covered! Our engineering specialists follow the paper instructions and ensure timely delivery of the paper.
Nursing
In the nursing course, you may have difficulties with literature reviews, annotated bibliographies, critical essays, and other assignments. Our nursing assignment writers will offer you professional nursing paper help at low prices.
Sociology
Truth be told, sociology papers can be quite exhausting. Our academic writing service relieves you of fatigue, pressure, and stress. You can relax and have peace of mind as our academic writers handle your sociology assignment.
Business
We take pride in having some of the best business writers in the industry. Our business writers have a lot of experience in the field. They are reliable, and you can be assured of a high-grade paper. They are able to handle business papers of any subject, length, deadline, and difficulty!
Statistics
We boast of having some of the most experienced statistics experts in the industry. Our statistics experts have diverse skills, expertise, and knowledge to handle any kind of assignment. They have access to all kinds of software to get your assignment done.
Law
Writing a law essay may prove to be an insurmountable obstacle, especially when you need to know the peculiarities of the legislative framework. Take advantage of our top-notch law specialists and get superb grades and 100% satisfaction.
What discipline/subjects do you deal in?
We have highlighted some of the most popular subjects we handle above. Those are just a tip of the iceberg. We deal in all academic disciplines since our writers are as diverse. They have been drawn from across all disciplines, and orders are assigned to those writers believed to be the best in the field. In a nutshell, there is no task we cannot handle; all you need to do is place your order with us. As long as your instructions are clear, just trust we shall deliver irrespective of the discipline.
Are your writers competent enough to handle my paper?
Our essay writers are graduates with bachelor's, masters, Ph.D., and doctorate degrees in various subjects. The minimum requirement to be an essay writer with our essay writing service is to have a college degree. All our academic writers have a minimum of two years of academic writing. We have a stringent recruitment process to ensure that we get only the most competent essay writers in the industry. We also ensure that the writers are handsomely compensated for their value. The majority of our writers are native English speakers. As such, the fluency of language and grammar is impeccable.
What if I don't like the paper?
There is a very low likelihood that you won't like the paper.
Reasons being:
When assigning your order, we match the paper's discipline with the writer's field/specialization. Since all our writers are graduates, we match the paper's subject with the field the writer studied. For instance, if it's a nursing paper, only a nursing graduate and writer will handle it. Furthermore, all our writers have academic writing experience and top-notch research skills.
We have a quality assurance that reviews the paper before it gets to you. As such, we ensure that you get a paper that meets the required standard and will most definitely make the grade.
In the event that you don't like your paper:
The writer will revise the paper up to your pleasing. You have unlimited revisions. You simply need to highlight what specifically you don't like about the paper, and the writer will make the amendments. The paper will be revised until you are satisfied. Revisions are free of charge
We will have a different writer write the paper from scratch.
Last resort, if the above does not work, we will refund your money.
Will the professor find out I didn't write the paper myself?
Not at all. All papers are written from scratch. There is no way your tutor or instructor will realize that you did not write the paper yourself. In fact, we recommend using our assignment help services for consistent results.
What if the paper is plagiarized?
We check all papers for plagiarism before we submit them. We use powerful plagiarism checking software such as SafeAssign, LopesWrite, and Turnitin. We also upload the plagiarism report so that you can review it. We understand that plagiarism is academic suicide. We would not take the risk of submitting plagiarized work and jeopardize your academic journey. Furthermore, we do not sell or use prewritten papers, and each paper is written from scratch.
When will I get my paper?
You determine when you get the paper by setting the deadline when placing the order. All papers are delivered within the deadline. We are well aware that we operate in a time-sensitive industry. As such, we have laid out strategies to ensure that the client receives the paper on time and they never miss the deadline. We understand that papers that are submitted late have some points deducted. We do not want you to miss any points due to late submission. We work on beating deadlines by huge margins in order to ensure that you have ample time to review the paper before you submit it.
Will anyone find out that I used your services?
We have a privacy and confidentiality policy that guides our work. We NEVER share any customer information with third parties. Noone will ever know that you used our assignment help services. It's only between you and us. We are bound by our policies to protect the customer's identity and information. All your information, such as your names, phone number, email, order information, and so on, are protected. We have robust security systems that ensure that your data is protected. Hacking our systems is close to impossible, and it has never happened.
How our Assignment  Help Service Works
You fill all the paper instructions in the order form. Make sure you include all the helpful materials so that our academic writers can deliver the perfect paper. It will also help to eliminate unnecessary revisions.
2.      Pay for the order
Proceed to pay for the paper so that it can be assigned to one of our expert academic writers. The paper subject is matched with the writer's area of specialization.
3.      Track the progress
You communicate with the writer and know about the progress of the paper. The client can ask the writer for drafts of the paper. The client can upload extra material and include additional instructions from the lecturer. Receive a paper.
4.      Download the paper
The paper is sent to your email and uploaded to your personal account. You also get a plagiarism report attached to your paper.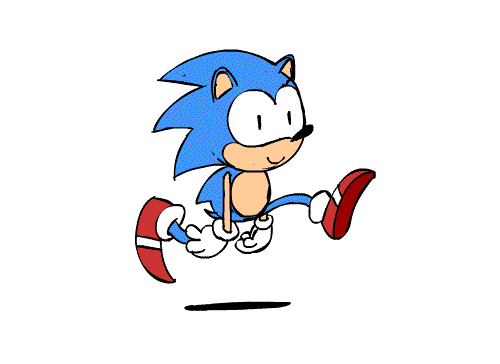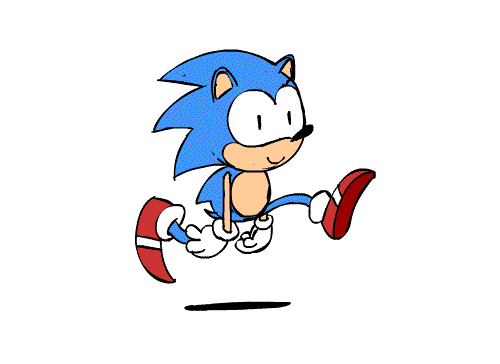 PLACE THIS ORDER OR A SIMILAR ORDER WITH US TODAY AND GET A PERFECT SCORE!!!
---