Economic Model for Monopoly Analysis in Telecommunication
Economic Model for Monopoly Analysis in Telecommunication:
Don't use plagiarized sources. Get Your Custom Essay on
Economic Model for Monopoly Analysis in Telecommunication
Just from $9/Page
Proposal to demonstrate Uniqueness. Mathematical Economic Model.
The Telecommunications Act of 1996 sought to end the monopoly that once existed in the telecommunications industry. Since its adoption, the telecommunications industry has been undergoing a period of rapid change and development. The entry of new players into the market encouraged them to seek new ways to attract and keep customers. These changes have led to a rapid influx of new technology and services.
Many times what defines a monopoly is not clear in every circumstance and there are many pending lawsuits for violations of Anti-trust laws in the courts today. Economic models are useful in resolving issues of whether a monopoly truly exists, or whether claims are unsubstantiated. Previous models were applicable only in certain situations. These models are unreliable in predicting monopolies outside the parameters for which they were designed. This research will evaluate and analyze economic models that could accurately predict the existence of a monopoly in the Telecommunications sector.
Introduction
Rationale for Study
Scope of Problem
Statement of Hypothesis and Research Questions
Literature Review
Methodology
Sample Population
Data Analysis
Findings
Conclusion
Introduction
Monopolies have been the subject of large amounts of media attention in recent years. Recently, there has been the question of whether Bill Gates constituted a monopoly, or whether his vast empire was a just and fair reward for good business savvy. There have been many questions regarding mergers and acquisitions of corporate giants would create a monopolistic environment, this creating an unfair advantage and virtually destroying any smaller companies that were unable to compete on their scale. Courts are flooded with cases such as these and surrounding all of these cases is one key question, "What exactly is a monopoly?"
Everyone is familiar with the textbook definition of a monopoly, that is, a marketplace where a lack of competition exists and one company controls all or a significant portion of the market place. A monopoly is only good for one entity, the monopoly itself. A lack of sufficient competition allows them to set their own prices and in some cases, no incentive to produce the best quality product available. If the product or service that the monopoly produces is necessary for life, then the customer has only one choice. They must take the product that is offered, and pay the price that is offered, especially if there is a lack of a sufficient substitute product.
Monopolies tend to drive up prices and have many negative effects on the establishment of a fair marketplace. One of the key issues surrounding the court cases regarding monopolies is that there are many different types of monopolies that exist for many different reasons. Some monopolies exist because of scale. In this case, the monopoly simply out-produces anyone else in the industry. They are price makers and everyone else must follow their lead. Because of their size, they can often produce goods cheaper than their competition and there fore can offer them at lower prices. Eventually, the smaller companies may be forced out of business and a true monopoly then exists.
Some monopolies exist due to location. This is particularly common in the telecommunications sector and other utility sectors. There may only be one service provider established in an area and the product may be necessary to life. Therefore a monopoly exists due to location. There are other more subtle forms and reasons for a monopoly existing, such as the effect that at a provider is the first to offer a service. They establish brand equity and name recognition. This may make entry into the market more difficult for the competition.
Monopolies may be complete, where the monopoly is the only provider and has complete control over the marketplace. The monopoly may be partial, where there is competition, but the monopoly retains a significantly large portion of the marketplace. A monopoly makes it difficult to enter into the marketplace. The more complete, the monopoly, the more difficult, entry into the market will be. However, in an incomplete monopoly, it is possible for the monopoly to drive prices up and consequently allow a lower priced competitor to steal a portion of the marketshare from the monopoly.
As one can see, there is not one hard and true definition of what constitutes a monopoly. The term "monopoly" has many shades and subtleties that make a hard definition a difficult task. There have been many mathematical economic models that have attempted to provide a legal definition by which the courts, businesses, and general public could use to classify whether a market is a monopoly or not. If this clear-cut definition existed, the courts would not be bogged with Anti-trust suits; there would be no argument. This is the purpose for the following research. This research will focus on the telecommunications industry and will examine models and their potential applications that will be useful in determining if a monopoly exists in the telecommunications industry. This model will be tested through empirical research.
Rationale for Study
Recent focus in the telecommunications industry has been on the cell phone sector and other new technologies such as broadband communication and other wireless services. However, the predecessor to this expansion in the telecommunications industry began with the Telecommunications Act of 1996. When this act was passed, there were eight major players who offered local telephone service: GTE and the seven "Baby Bells," the operating companies spun off from the old AT&T — and five significant long-distance companies — AT&T, MCI, Sprint, LDS WorldCom and Qwest. In only three years, these thirteen companies have merged into five telecommunications giants, in a series of record-breaking merger deals (McGaughlin, 1999).
With the aggressive deregulation in the telecommunications industry in the United States and Europe during the early to mid-1990's, it seemed that the local monopolies would be forced to unbundle their networks. However, MCI WorldCom, the second largest U.S. long distance telecommunications company, announced in October 1999, that it would acquire Sprint, the third largest U.S. long distance company, in the biggest corporate takeover in history to this time. The merger was valued at $129 billion in cash, stock and debt, making the new entity second only to AT&T in the U.S. telecommunications industry, a company with, as of 1999, $65 billion in annual revenue, 142,000 workers and 40 million business and residential customers (McGaughlin, 1999).
MCI WorldCom itself was formed from a $40 billion merger in 1998. It then outbid BellSouth to acquire Sprint. After reports began to surface of a combination of MCI WorldCom and Sprint, BellSouth jumped in with a $100 billion hostile takeover. This move compelled MCI WorldCom chief Bernard Ebbers to raise his offer to $115 billion in cash. This offer included $76 for each Sprint share, plus an additional $14 billion in stock, debt and deferred payments.
The enormous size of the combined company demonstrates the increasing monopolization of the telecommunications industry, nearly twenty years after the court-ordered breakup of the old AT&T monopoly. Since then, AT&T had 43% of the long distance market and the new MCI WorldCom-Sprint will have 37%, giving the two companies effective control (McGaughlin, 1999). As the landscape continued to evolve within the industry, more recently, SBC and Verizon both controlled greater than one third of the access in America. During the same time, SBC/Ameritech was hit with more than $1 billion in fines and penalties for a series of charges of anti-competitive behaviors over a six-year period. (Spiwak, 2002).
The passage of the Telecommunications Deregulation Act in 1996, with the bipartisan support of the Republican-controlled Congress and the Clinton administration, claimed that this law — for which the telecommunications industry spent tens of millions in lobbying fees and campaign contributions — would promote competition and lower costs to consumers. The result has been questionable. A major provision of the deregulation bill was to remove legal barriers to local and long distance phone companies acquiring each other, and the results were immediate and massive.
LDS WorldCom acquired MCI and now has acquired Sprint. Three of the Baby Bells — Southwestern Bell, Pacific Telesis and Ameritech — have been combined to form SBC Corp. Two more Baby Bells, Bell Atlantic and NYNEX, merged, and the new Bell Atlantic acquired GTE. Qwest acquired the smallest Baby Bell, U.S. West, and is now expected to merge with BellSouth, the last remaining independent Baby Bell, after BellSouth's failure to acquire Sprint. Meanwhile AT&T, which retains the lion's share of the long distance market, acquired two huge cable television and Internet access companies, TCI and MediaOne, as well as McCaw Communications, a leading cellular phone company. In each of these mergers, a vast corporate restructuring has followed in which telecommunications workers paid the price of consolidation through the loss of tens of thousands of jobs. The deal between MCI WorldCom and Sprint will be no different. Ebbers estimated that operating cost savings of $1.9 billion would be achievable by 2001, rising to $3.0 billion by 2004 — figures which translate into the elimination of at least 20,000 to 30,000 jobs (McGaughlin, 1999).
The deal was immediately criticized as anti-competitive by William Kennard, the chairman of the Federal Communications Commission, and by the Communications Workers of America, which represents some workers at both of the merged companies. But neither government regulators nor union bureaucrats will have the slightest impact on the latest merger. They have neither the power nor the desire to oppose the plans of the giant telecommunications monopolies. More substantial opposition to the merger exists among the overseas rivals of the huge American firms. Deutsche Telekom and France Telecom, the semi-privatized telecommunications companies of Germany and France, each owned 10% shares of Sprint, and Deutsche Telekom at one point sought to enter the bidding to acquire the entire company. Now both European firms will sell their holdings because MCI WorldCom is in competition with them in the European market. It is the second time that WorldCom chief Ebbers has spiked an attempt by European telecommunications companies to break into the U.S. market, following last year's contest between WorldCom and British Telecom to take over MCI. British Telecom has since formed an alliance with AT&T (McGaughlin, 1999).
It was also the second defeat for Deutsche Telekom in two months, after its failed effort to merge with Telecom Italia, whose board of directors accepted a rival bid from the much smaller Italian firm Olivetti, preventing the formation of a German-Italian telecommunications giant with a dominant position on the continent. Ebbers was able to use the then vastly inflated value of American stocks as a weapon in this competitive struggle against foreign rivals. A former basketball coach and motel operator, Ebbers took over LDDS, a small long distance provider based in Jackson, Mississippi, over a dozen years ago, and used it as the basis for more than 60 takeover bids, all of them utilizing complex stock swaps made possible by the booming U.S. stock market (McGaughlin, 1999).
The increasing scale of mergers and takeovers is a characteristic not only of the telecommunications industry but of world capitalism as a whole. Of the 10 largest mergers in U.S. corporate history, all 10 have taken place within the last ten years. But even this record pace has been dwarfed by the merger and acquisition activity in Europe. In the first nine months of 1999, total worldwide mergers and acquisitions hit a record $2.2 trillion, 16% above the figure for the year-earlier period. Mergers and acquisitions in the third quarter alone were $780.9 billion, up 45.8% from the year before. European merger activity in the third quarter accounted for nearly half, $374.6 billion, triple the figure of a year earlier and exceeding the $322 billion in mergers among U.S.-based companies (McGaughlin, 1999).
Since the enactment of the Telecommunications Deregulation Act in 1996, the players in the telecommunications industry have continued to form alliances akin to monopolies, thereby hampering the efforts to deregulate and encourage additional competition in the telecommunications industry. Keeping the fact in mind that in 1996 there were eight major U.S. companies providing local telephone service, and five significant long-distance companies, in only three years these thirteen companies merged into five telecommunications giants and this trend continues to this day. The concern over monopolies grows ever more intense. Overseas telecommunications firms are especially anxious to improve the level of competition and the access that they have to other segments of the consumer population. Additionally, current customers of the larger firms would like to see the savings that competition would ultimately bring.
One of the contributing factors to the flavor of this industry is that market entry as a primary competitor is expensive and difficult, with regulatory hurdles and heavy startup costs paving the way. This strengthens the position of the current stakeholders and provides an environment in which the bells can retain and maximize the lion's share of the market. More recently, the Consumers Union and the Consumer Federation of America attempted to block the 2004 AT&T Wireless/Cingular merger, which represented the combination of the country's second and third biggest cell phone firms. (Note: Cingular is owned by two of the largest bells: SBC and BellSouth.) The petition filed with the FCC claimed: "This merger proposes an unacceptable level of concentration at the nation level, clearly in violation of the merger guidelines, but the anti-competitive effects this merger will have on local markets is of even greater concern." (Murray, 2004)
Prior to 1996, as others began to wish to enter the marketplace, they found it difficult or nearly impossible to compete with the giants. This scenario was not conducive to the ideals of free enterprise and true capitalism, so the government decided to act. They passed the Telecommunications Act of 1996, which de-regulated the industry and paved the way for open competition. The act included provisions for helping new companies enter the marketplace including providing extra licenses in many areas and funding sources for new business startups. This created a wealth of opportunity for new businesses. In an attempt to out-compete their competition, companies experimented with new services, pricing schemes and eventually, new technology. This created a boom in new technology and led to the invention of cell phones, pagers, and other wireless products. Two things were happening consecutively: the major industry competitors were increasing market share and decreasing the number of overall larger competitors using mergers and acquisitions as a vehicle. Secondly, innovation and technology allowed for a new set of entrants to the market; smaller companies that provided goods and services which would bolster and broaden the telecommunications industry as a whole as well as its fundamental composition.
As in other sectors, the privatization of the telecommunications industry has led to a plethora of business startups. Some of them became shining stars and rose to the top quickly, while others crashed and burned. As in any other industry that experiences this type of boom, there were many allegations of mergers and shining stars becoming monopolistic in nature. This led to a backlog of court cases that is likely to be there for some time in the future.
The Telecommunications Act of 1996 sought to end the monopolies that existed in the telecommunications industry. Since the passing of that act, the telecommunications industry has seen a great deal of change and development, including entry of new companies into the market. The changes in the industry have opened the floodgates to new technology and services.
As previously stated, what constitutes a monopoly in one geographic and/or socioeconomic area, may not hold true for another area. Therefore it is imperative to evaluate and identify useful economic models to test for the existence of a monopoly, given the inputs and variables generic to the industry. What defines a monopoly is not an exact science, and is not clear in every circumstance. There are numerous pending lawsuits for violations of Anti-trust laws in the courts today. Economic models are useful in resolving issues of whether or not a monopoly in fact exists. Each model is applicable only given a certain scenario. A model is unreliable in screening for a monopoly if applied to a set of facts outside the parameters for which it was designed.
An economic model is really a set of decision-making devices, organizational arrangements, and rules for allocating society's scarce resources. Some economic models are very simplistic. For example, a Robinson Crusoe economy is a simplistic economic model. The models can also be quite complex — as the everyday decisions of the 5 billion people in the world, the interactions between all firms in all countries, and the actions of all governments. The traditional approach to economic modeling is geared towards obtaining an equilibrium solution. This involves solving the maximization problems of all agents to yield market-clearing prices. Markets clear when demand is equal to supply for all goods, and also the quantities that are exchanged at these particular prices. One assumption imposed for analytic tractability that rarely captures the economic phenomenon we observe is homogeneity of agents (Yuret, 1998). Relaxing this assumption is not possible in a lot of economic models and, if it can be relaxed, the level of heterogeneity that can be modeled is still very restricted. Moreover, equilibrium solutions are not always very informative for policy purposes. For policy makers, the path to equilibrium is just as important as the equilibrium itself.
An economic model that tests for the existence of a monopoly in the telecommunications industry would be of great use in determining if a monopoly truly exists, or of the claims are unsubstantiated. This research will examine several existing models for the existence of monopolies. There are many instances in which these existing models reliably predict the existence or nonexistence of a monopoly. However, they were developed for prediction under certain types of markets and market conditions. As a result they are reliable in predicting monopolies in certain sectors of the market, however, prove themselves to be inadequate in predicting monopolies in other sectors.
The existing models do work in certain circumstances. However, their inability to work in other circumstances has left some cases, particularly that of the telecommunications field, in a predicament where no clear decisions can be reached. There are still some who argue that the Telecommunications Act of 1996 was unnecessary because no true monopoly existed.
Every sector of the market has its own set of characteristics. For instance, some are cyclical, such as retail, and some are steady growth, as in the case of many manufacturing sectors. Some sectors have many small players, while others are made of a few larger players. Sometimes one company is the clear leader. Sometimes there is a group who emerges ahead of the pack and sometimes all are on a level field. These varying characteristics make it necessary to develop a separate economic model for each sector or sub-sector in the market.
The telecommunications sector is has undergone a complete restructuring and is still in a period of rapid change. The most drastic change came after the adoption of the Telecommunications act of 1996. However, this is a rapidly changing industry and there are many more changes to come. Some contest that even though there are more companies in competition, that there is still a monopoly, or an environment closely resembling a monopoly. This is particularly true in the case of companies such as Lucent Technologies and AT & T. Mergers Such as Viacom, Worldcom and Cingular, among others, draw even more suspicion as they form conglomerates large enough to force smaller companies out of business, by their shear scale. This is the rationale behind the need for the proposed research.
Scope of Problem
The telecommunications sector has been a leader in the technology sector since the influx of new companies and new technologies that resulted in the invention and proliferation of technology after the adoption of the Telecommunications Act of 1996. Anti-trust lawsuits have caused many disruptions in the development of the sector and as a result caused massive overheads for companies that could barely afford it. Many of these lawsuits have centered on the existence of local or large monopolies. These lawsuits lowered the profitability of many companies and forced many of them to go bankrupt pr make drastic cuts in their workforce. The costs of these lawsuits have been devastating and have hurt the profitability of many companies. As a result, the sector, as a whole, has suffered an evolution that will likely take some time to settle.
Statement of Hypothesis and Research Questions
The focus of this research will involve the examination and evaluation of mathematical economic models that can accurately predict the existence of a monopoly in the telecommunications industry. This model will be useful in predicting the existence of a monopoly in the Telecommunications industry, becoming a useful tool in resolving the issue of whether a monopoly exists or not.
While many economic models have been developed in this vein, their applicability to this rapidly evolving industry is questionable given their parameters and constraints. We will work to identify the models that are best suited to incorporate the characteristics of the industry and the outside factors that effect supply and demand, growth, price and competition.
Literature Review
Much literature exists on the telecommunications industry and the history of the Telecommunications Act of 1996. There is a wealth of scholarly debates regarding whether it has been a help or whether it has been of harm to the industry. It can be debated as to which side holds the most truth at the present time. The following will review the current literature available, both on the telecommunications industry and the models that have been used to describe other monopoly models. The review will be critical in nature and will attempt to summarize as much of the information as possible on the topics at hand.
The Telecommunications Industry
The telecommunications industry is important and considered a vital part of our everyday lives. The telecommunications industry represents only a small portion of the country's Gross Domestic Product, only 1-2% (Stigiltz, 1998). While this amount may seem insignificant, the services that it provides are vital to every other sector in the economy. Telecommunications is the backbone of many other sectors.
The Telecommunications Act of 1996 is one of the most highly debated topics in economics. There are some that say that it has been ineffective and that we now have a monopoly again, as a result of mergers and acquisitions. There are others who say that it has had the intended result, but that the movement towards a competitive marketplace does not happen overnight. Poulson (1997) believes that achieving a fair market in Colorado will not be immediate and will take some time. There are others who believe that it is working in some cases and not working in others. Alaska is moving towards a more competitive marketplace on a local level. Rural communities often have a localized monopoly as there are not enough customers to attract competition (APUC, 1997).
Michael Porter states that "Paradoxically, the enduring competitive advantages in a global economy lie increasingly in local things – knowledge, relationships, and motivation that distant rivals cannot match (Porter, 1998). He is referring to what is known as clusters, which he defines as one place of unusual competitive success in particular fields. Examples of clusters can be found across industries and around the globe. Examples of clusters include Silicon Valley, Hollywood, the California Wine Valley and the Italian Leather Fashion sector.
Clusters can be characterized by the interconnected network of suppliers, service providers and producers who are geographically aligned and who have positive dependencies and cooperation with one another. Alfred Marshall's Principles of Economics points out that location-based clusters that conduct specific types of business and economic activities form based on the sharing of "tacit" knowledge among business participants. (Krugman, 1991) The success of a cluster depends not only on what operating strategy firms employ, but also on the surrounding business environment. Clusters differ from the traditional definition of a monopoly in that competition and cooperation are vital to the success of the business. According to Porter, there are three overarching ways that clusters influence competition:
Productivity of companies is increased by the dynamics of a cluster.
Clusters tend to direct the pace of innovation through competition and cooperation.
Clusters actually support the growth of new business – each individual business can benefit from the scale of the cluster.
The Cluster Mapping Project conducted by the Harvard University Business School's Institute for Strategy and Competitiveness, identified and visually illustrated various clusters in America: from the auto industry in Detroit to the financial sector in New York.
Many have made predictions, similar to the one that will be made by this research project. Many of these feel that the telecommunications market in 2010 will be a pure competition, with no single company emerging as the dominant force. Pehal (2000) believes that the market in 2010 will not be dominated by one type of technology and that the result will be a mixture of the new and the familiar. Powers, and associates (2000) predict a similar scenario. Others see the market moving towards a monopolistic setting in the future (Farrell, 1995, Goldstein, 1993, Kanell, 1998, Kitmari, 1998, and others). They are basing these claims on the fact that some companies are now beginning to emerge as monopolies at the current time. Sun is currently being accused of attempting to gain a monopoly of scale (Malik, 1999).
Monopolies have many negative effects on the marketplace. Monopolies prevent competition and raises barriers of entry into a market. Senator Leahy points out that the cable television companies are a prime example of this. (Kenyon, et. al., 1995). A free and open competition ensure that customers will have many benefits, such as lower prices, a variety of new and developing products and services. A competitive market forces companies to strive to maintain a customer base, whereas a monopoly promotes routine and is resistant to change. In a free competition, businesses must strive to provide customers with new and innovative products at reasonable prices or face the loss of customers and declining profits (FCC, 1995). It is the customer and society as a whole that benefits from free competition.
A natural monopoly exists when the people in an area need a service or product to sustain their daily lives and there is no product substitution (Stoffels, 1999). It also exists where there is no other close competition, due to the fat that there is a lack of resources for expansion into the area. A prime example of this is a rural electric cooperative. Usually the one who ran the lines first can have a monopoly. The people will use whoever is there and have no other choice. It is unlikely that another company will run lines to the same locations due to the cost involved and the uncertainty that customers will switch. Gasmi, et. al., (1999) developed a test for a natural monopoly that he feels would be applicable to the telecommunications industry. It was developed to determine natural monopolies in the rural electricity industry. Upon examination of the test, it was felt that it would be useful in certain sectors of the telecommunications industry, especially where rural hardwire telephones were involved. However, it did not appear that it would be useful in other segments of the market, such as cell phones and other wireless products, or in urban areas.
A duopoly exists where there are two companies that compete in a marketplace. In this case, there is limited competition, but no clear competitors exist, other than the two duopolists there are some that many consider this situation to be a small oligopoly. In this case, the two competitors must match each other in price and quality. One cannot afford to fail to match the other's price. This market can be good for the monopolists, if cooperation exists between them. However, if they are fierce competitors, the competition will serve to harm both, as they strive to lower prices and out-perform one another. Pociask and Rutner (2000) believe that a separate test must be applied when analyzing a monopoly vs. A duopoly.
Huisman, (2000) explored that benefits and effects that a monopoly will have on the marketplace. Huisman draws the conclusion that the long-distance market is currently an extremely concentrated market, increased by the bevy of mergers and acquisitions in recent years. Some feel that this configuration will make it even harder to compete for smaller companies.
Huisman argues that entry into the marketplace is currently high. The established companies have a considerable amount of brand equity attached to their names. It would take a massive and very expensive media campaign to compete with MCI Worldcom and Sprint. There is a certain amount of trust associated with a name. People will not be likely to switch to a small, barely known carrier, even if their prices are substantially lower. There are also considerable regulatory and capital expense barriers that make it nearly impossible to enter into the market. These factors tend to weaken the opinions of those who claim that the advent of MCI Worldcom, Sprint, Cingular and AT&T do not resemble a monopoly, or a strong duopoly. These carriers are able to meet future demands of a growing client base, therefore it seems unlikely that the current situation will change (Huisman, 2000).
Huisman argued that the MCI Worldcom/Sprint merger should not be allowed, as this will create a true monopoly in the telecommunications industry. As long as the two remain separate, there is at least a limited amount of competition. He feels that a limited amount of competition is better than allowing this market to become a pure monopoly. These two companies have cornered the market on an economy of scale and it would not be possible to retain efficiency in any other way. This is the case in the long-distance area of the market. However, Huisman feels that the merger would be beneficial in other markets such as in the wireless and local exchange services. The merger would provide better interconnectivity. However, there is still a concern that this would create a smaller competitive market in these areas as well.
Huisman is clearly against a further concentration in the Telecommunications marketplace and argues that re-creates the same situation that the Telecommunications Act of 1996 sought to prevent. Huisman suggests that a strong campaign be launched to convince the government to dis-allow the conglomerate mergers. However, he feels that this is not enough and calls for a divestiture of Sprint's equipment and backbone to allow others to enter into the marketplace. He feels that the Telecommunications Act of 1996 was necessary and that the intentions were good. However, since its adoption, the market has been allowed to develop with no guidance or intervention and that this has created a market similar to that which existed prior to the Telecommunications Act of 1996. He notes that the Worldcom merger, for instance, effectively eliminates the two companies who currently have a chance to pose competition to the impending "supergiant," Bell Atlantic and GTE. His point-of-view at this time was that, due to a lack of maintenance, it would seem that we have taken a step backward and that it is "Ma Bell" all over again (Huisman, 2000).
Economic Models of a Monopoly
As one can see, the telecommunications industry is a complex entity and there are industries within the industry. The industry has gone from a relatively pure monopoly to an attempted competition, and now it is questionable as to whether it is gravitating towards a monopoly again. In addition, there are now more products and services available. The market is no longer comprised of one market. There is a long-distance market, a local service market, and a cell phone and wireless market. All of these markets have different characteristics and the previously existing models fail to useful in all areas of the telecommunications industry. For instance, the Gasmi Model (Gasmi, et. al., 1999) is useful in the rural local phone service industry in rural areas. However, is very ineffective in prediction in an urban market, where there are many competitors, such as the cell phone market. In this market, there may still be a monopoly. However, the monopoly does not have as much power as in a natural monopoly setting.
The Bureau of Census measures industry concentration for major Standard Industrial Classifications (SICs) by calculating a concentration ratio (CR). The CR identifies the industry's 4, 8, 25 and 50 largest firms based on percent of market share. The higher the ratio, the greater the market share (indicating a possible monopoly). Conversely, a low ratio would indicate a larger number of competitors. Of course, market share is one piece of a puzzle when evaluating an industry. An industry that is characterized as disciplined, for instance, indicates that there is a low level of rivalry among competitors. Many factors contribute to increased competitiveness among like firms: as previously illustrated, for instance, a low CR ratio indicates more competitors who are likely to compete for greater market share. Slow economic growth also means competitors must work harder for a piece of diminishing pie. Given that the "all things being equal" premise is limited, Porter and Schumpeter have shifted from the ideal of a static model to understanding the dynamic nature of influencing forces and their related interdependencies with Porter's "Five Forces Model." Their underlying premise is that innovation drives market dynamics. This can be seen in the evolution of the telecommunications industry as new products, technologies and supporting services have entered the marketplace.
Porter's "Five Forces Model" takes into account the landscape of suppliers, producers, buyers, and competitors within a specific industry. He points to five forces that are determinants of pure competition and profitability within a given industry. According to Porter, "the model of pure competition implies that risk-adjusted rates of return should be constant across firms and industries." (Porter, 1998) This is one possible flaw in the underlying rationale: it is a scenario that assumes an all things equal stance, which does not mirror market conditions in real life. Nonetheless, the model can be useful in providing insight to the environmental context and structure in which a competitor operates, and how these factors can influence the outcomes. The following diagram illustrates the five forces and how they are inter-related.
Each force has distinguishing characteristics that when combined can influence the firm's potential profitability and competitive stance. The first force, Suppliers, can be measured by the concentration of suppliers in a given region, the volume levels of the supplier, the types of inputs to the supplier and their effect on cost or differentiation, and the presence or absence of substitute inputs. Greater availability of substitute products, for instance, increases elasticity of demand because customers have greater choices. Price changes in substitute products influence the level of elasticity.
Porter states that, when consumer purchasing power is strong, the industry relation can be classified as a monopsony, i.e., a market characterized by many suppliers and one buyer. While the existence of pure monopsonies is scarce, there is a correlation between buyer power and industry position. With regard to potential new entrants to the market, increased competitors spur rivalry. In an ideal setting firms should be able to enter and exit markets freely and profit margins would be nominal. Yet barriers to entry exceed normal equilibrium adjustments typical of markets; they are unique characteristics of an industry such as high start up costs and heavy regulatory requirements, as in the case of the telecommunications sector. In addition, economies of scale within an organization can create a barrier to entry for new firms. The MES, Minimum Efficient Scale, measures the point at which production costs are minimized. Knowing this measure can help estimate the amount of market share necessary for entry. Porter notes that in the long distance communications sector, 10% of the market is necessary to attain MES and to remain competitive. Industries with a high MES, then, make it difficult for smaller start ups to enter the fray.
Strategies can be employed by companies to counter the effects of one or more of the five forces: from a business perspective, industry rivalry can be addressed using strategies involving cost leadership, differentiation, and focus to try and gain competitive advantage. The strategy employed by a competing firm should be designed to capitalize on its strength while countering any adverse effects of any of the five forces and how they impact the organization's opportunity to compete in the marketplace.
An Agent-Based Economic Model
An agent-based economic model is one in which the decision-making processes of the agents is in an economy with one product market, and two input markets, with the two input markets being capital and labor. Firms interact with the three markets. There is a special firm, namely the state-owned enterprise (SOE). Obviously the SOE has different constraints and must follow different protocol than the rest of the firms. All firms, including the SOE produce identical products, for purposed of the model. In the model, consumer agents are not explicitly modeled, but rather specific input supply functions and an output demand function is imposed. This model can be solved analytically if firm agents are assumed to be homogeneous. All of the functions are differentiable, so the solution involves simultaneously solving the equilibrium conditions and all the first order conditions to the maximization problems, to get market-clearing prices and quantities. However, heterogeneous agents are a defining component of transition economies so this simplification would rob the simulation of all potential interest (Yuret, 1998). By applying the economic model to current telecommunications factors, one is able to identify where equilibrium does not exist.
Telecommunications market structure, development, and impact studies broad-based analysis of the underlying economic structure of national or state telecommunications markets is possible and necessary. This analysis includes such measures as competitive potential, growth and expansion opportunities, service maturity and evolution. Studies include fundamental cost and demand characteristics of existing and emerging markets, service substitutability, and macro-economic factors such as impacts of restructuring, changing demographics, income and trade variations. Economic models employed include: macro-industry, as well as sector and service specific cost and demand models (Townsend, 2001).
Demand analysis and forecasting studies, modeling
Analysis of present and prospective demand for various communications services in different markets, and under alternative economic assumptions. This type of study combines primary research such as survey and empirical analysis, with cross-reference data from prior experience or other markets. The studies can focus on a specific new service introduction, or prospects for market growth and expansion across broad industry segments. These studies also typically incorporate one or more Economic Models, which can include estimates of income and price elasticity, impact of economic changes, and comparative demand data.
Service and Network Cost Studies and Models
Analytical studies and research into the cost structure of telecommunications networks, operators, and specific services in various markets. Based upon empirical data and comparative results, as well as review of alternative cost studies, these projects examine such factors as: long-run incremental costs (LRIC) of individual services; economies of scale and scope for integrated carriers; and market-wide network investment and operating cost characteristics and forecasts. Cost study projects are usually based upon existing or custom-designed Economic Models, as well as review and interpretation of other industry cost models, such as the various Benchmark Cost Models (BCM), and Bellcore cost models (Townsend, 2001).
Comparative tariff, policy, and market analyses
Research studies of comparative prices, regulatory policies, or market conditions across national and international telecommunications markets. Primary research is based upon direct contact with telecom operators and officials in different states or countries, along with review of published data sources. Quantitative comparisons are rendered in relevant terms, such as equivalent currencies and/or purchasing power parities. Comparisons of policies and market conditions also reflect differing economic and political environments. Comparative studies can also involve Economic Models, as for example the Tariff Comparison model, which incorporate calculations of various service elements to render valid statistical comparisons.
Tariff Model — International Comparisons
The OECD has established a methodology for comparing residential telephone service charges, business service charges, data circuit charges, cellular charges and a number of other services tariffs. The methodology is based on costing out a representative basket of component services and quantities, such as installation, access and call usage, in specified amounts, in each countries currency, and then converting to a common base via the use of 'purchasing power parity exchange rates (PPP) ' [PPP exchange rates are based on comparison across countries of the cost of a representative basket of goods and services – hence the term purchasing power parity.]. While there is scope to argue that the methodology may not properly be representative of users actual cost structures and that the use of PPP exchange rates is problematic, the method never-the-less allows direct comparisons of typical telecommunications services costs between countries (Ministry of Economic Performance, 2001).
OECD Basket Comparisons of Telephone Services Charges – August 1997
Based on the comparative ranking of residential and business telephone services tariffs for OECD countries, (the OECD tariff basket model), New Zealand is ranked 12th in residential and 15th in business, out of 26 countries. It is possible that the OECD model does not adequately factor in discounted tariffs in New Zealand's case and to this extent may not be fully representative of consumer telephone service costs in New Zealand. Most other OECD countries either do not allow tariff discounting or severely limit the practice. Over the last six years the major telecommunications services price reductions have been in the long distance call transport markets, which probably represent some 35% of Telecom's core telecommunications services business by revenue (this would include national and international calls, and the long distance calls component of enhanced services). There has also been a reduction in business access (rental) charges following the introduction of city access rentals in built up business areas.
The Department of Statistics telecommunications services consumer price index (TS-CPI) indicates price changes (in real terms). Notable features are; the real price of toll calls has declined significantly. Since the entry of Clear Communications into the long distance call market in March 1991, real toll prices have reduced on average by some 5.6% per annum (pa);
in the corresponding period the data indicates that the average real telephone access line rental and installation costs increased initially but declined progressively since late 1993;
(However, it should be noted that the real price of standard residential telephone service has not exceeded the November 1989 level, as required by Telecom's Kiwi Share obligations.) the consumers real telecommunications services price index decreased on average by some 2.1% pa over the period;
The indexes are considered to be representative of the prices for basic telecommunications services in the residential telecommunications services markets.
Telecom substantially updated many aspects of its core network infrastructure and associated services in the early 1990s. In recent times Telecom has invested substantially in expansion of its cellular network, information systems to support improved services and reduce cost, Internet service access and cable TV roll out (Ministry of Economic Performance, 2001).
Studies have been conducted on monopolistic markets in other areas. It has been found that monopolies retain certain characteristics and that they are subject to many factors that influence their behavior. Consumers have a set of guidelines, by which they make purchases. Even in a pure monopoly, the company must provide a certain level of perceived quality and cannot engage in overly high pricing schemes. It would seem as if the consumer would have no recourse, especially if they need the product or service. However, disgruntled customers will complain to their government and could pressure the government to break up their monopoly.
Many studies by Shimonura and associates (1197-1198) demonstrated that market equilibrium could be manipulated by placing a set of export constraints on the market (Kemp, M., Okawa, M., Shimonura, K., 1996). Graham, et. al. (1983) studied the airline industry after deregulation. They found that fares are independent of market concentration. Rogerson (1982) found that monopolies seek resources directed at obtaining profit and that there are social costs to the monopoly because of this rent-seeking activity.
A monopoly firm's pricing strategy in a market in which consumers have varying perceptions of the quality of the firm's product. The effect is reflected in the price that the firm will be able to secure for the product (Kehoe, 1996). Caminal (1996) found that a monopoly can choose between no advertising and large-scale advertising. The monopoly will adopt the most efficient advertising strategy in conjunction with lower fixed prices for their services. In a duopoly, when consumers have a fixed time-horizon, such as signing a one-year contract, the two firms may alternately dominate the customer base, alternately charging high and low prices. (To, 1996).
Using a maximum entropy technique, we can approximate the market shares of each firm in an industry using the available government summary statistics such as the four-firm concentration ratio (C4) and the Herfindahl-Hirschmann Index (HHI). This technique is reported to be effective in estimating the distribution of market shares in 20 different industries. Golan et, al (1996) support practice of using HHI rather than C4 as the key explanatory variable in many market power studies (Golan et. al. 1996).
Golan et. al. Presented their technique as a one-size-fits all factor that would be useful and applicable in a variety of situation, citing its usefulness in 20 industries. Upon examination of the technique used, however, it was found that many variables were not taken into account, such as changes in industry structure and the existence of markets within markets, Golan and associates tout their method as being useful in almost any situation. However, it is was not found to have the wide applicability that they claim. Before applying their method, one should be careful to examine the circumstances to which it was originally applied and to be certain that the situation being tested has similar characteristics to those used by Golan and associates.
Golan and associates did apply their method to 20 industries. However, they did not state the conditions in the industry. Generalizations such as these can be dangerous and should be carefully examined when choosing to use the method for one's own analysis. This is not to say that the method is not useful, it certainly has some merit. It is the widespread applicability that is in question in this case, not the method itself.
Lieberskand et. al. (1996) examined the impact of corporate restructuring measured at the industry level on industry concentration in U.S. industries. These industries were engaged in the basic, manufacturing, and services sectors between 1981 and 1989. The results demonstrated a modest increase in median industrial concentration in sample industries between 1981 and 1989. There were few sell-offs of assets at the industry level through horizontal mergers, acquisitions, and inter-firm asset sales increased U.S. industrial concentration during the 1980s. (Lieberskand et.al, 1996).
The Lieberskand study is interesting when one compares the manufacturing industry to the telecommunications industry. The telecommunications industry has undergone a complete restructuring, as compared to the manufacturing industry. The manufacturing industry has been relatively steady, yet still shows a trend toward a higher level of concentration. The manufacturing industry has high barriers to entry, and in many cases, only one of two producers of a particular product. Lieberskand was baffled by the trend towards a more concentrated marketplace in what he considers to be a free competition.
Lieberskand considered the entire manufacturing sector to be a free competition. However, in reality it is a bunch of small natural monopolies. For instance, Colgate/Palmolive make hundreds of consumer products. There are only two or three competitors that manufacture similar products. One of their primary competitors is Proctor and Gamble. They could be considered to be a duopoly. However, a closer examination of the market shares would have to be undertaken. This industry does not have hundreds of competitors. This represents only one product line.
Another example is in the airline industry. There are only two or three major manufacturers of airplanes. Lieberskand made the error in his analysis of considering manufacturing to be one entity. However, it is really a number of smaller entities and this is the factor that confounded Lieberskand's analysis. Lieberskand was confused by his findings and this is explanation that eluded him. Some of these monopolies are natural monopolies. However, most are monopolies of scale.
Economic textbooks have called the telecommunications industry an ideal model of a natural monopoly (Thierer, 1994). However, Theirer points out that this monopoly came into existence with the aid of the U.S. government and that many would-be competitors were excluded and not allowed to obtain licenses in the beginning. As stated before, monopolies are detrimental to the market place by creating higher prices and sometimes-lower quality. Let us examine one possible reason why the government would wish to promote a monopoly.
A natural monopoly can serve consumers at lower costs than two or more firms. This would seem contrary to popular convention until one considers the high barriers to entry into a natural monopoly. Once a single firm overcomes the initial costs, such as laying the cable, or building the sub-stations, their average cost of doing business drops rapidly, relative to newcomers in the industry.
Kellogg, (2000) found that if a monopolist sets their price before they have determined the level of demand for their product, then they have essentially limited the availability of output at lower prices. It cannot lower its prices and this can lead the way for competition and lead to its eventual displacement as a monopoly. Kellogg cautions companies to wait until demand can be determined before setting prices.
Kellogg (2001) examined the homogeneous good Cournot model with two existing companies and one potential entrant into the market. HE demonstrated that entry can occur even if the entrant has no cost advantage and must rely on existing companies to distribute their product. This is exactly what happened in the wireless portion of the telecommunications industry. In the beginning there were only a few companies manufacturing cell phones. The costs to enter this market are high. However, in spite of this, other manufacturers were able to enter the market and there are now a large number of manufacturers in the industry. Some manufacture their phones and sell them under a larger conglomerate name. This gives the larger conglomerate another product line, for which it does not have all of the manufacturing costs and gives the smaller company the advantage of the larger companies brand equity. The Cournot model could prove itself to be highly useful in the development of a model for the telecommunications industry.
The practice described above is called "bundling." Martin (1999) found that bundling be a firm with a monopoly over one product is strategic and that it changes the substitution relationships between the goods. Now the monopoly does not have to worry about the competition as a substitution product. It can now use the product produced by the other company to its advantage. This is a highly profitable proposition for the monopoly. This strategy is usually used by the monopoly to reduce or eliminate competition. In many cases, the larger company will force the smaller company into this arrangement as they can easily override them otherwise.
Labor Unions are not usually considered to be a monopoly. However, there have been many models that prove them to have all of the characteristics of a monopoly. Many models have been developed describing the characteristics of labor unions as being monopolistic in nature. Some of these models may be useful in determining the existence of monopolies in the telecommunications industry because the structure of the labor union is similar to the telecommunications industry.
Labor unions are national in scope, just as with the national telephone carriers. However, they are local in nature as well, small branches serve limited sections of the population. Labor unions engage in a variety of trades, such as plumbing, painting, electricians, etc. They have many products to offer and each of these products represents a different market. This is very similar to the telecommunications industry where there are long-distance markets, local service markets, cell phones, PDA's and other products, all representing a different market. For these reasons, models that are used to describe the labor unions may prove to be the most useful in describing the telecommunications industry.
Currently, there are many models that claim to be the answer in all cases involving the existence of a monopoly. In the models that make these claims, one thing is obvious; they did not compare the market characteristics of the industries for which they have proposed the model. In the case of the telecommunications industry, it was surprising to find that the labor unions were the most similar in structure and market scope. These may be the most useful in constructing a model for conduct of this research.
Many of the models were sound in theory. However, sufficient testing was not performed to substantiate the claims being made. It is not expected that any one of these models will adequately apply to the telecommunications industry. However, in the case of the labor union models, a few modifications may make the most meaningful model. These statements are only speculative at this point and no clear conclusion regarding the methodology can be proposed at this time.
The literature on the telecommunications industry has to this point, focused on the effects of the Telecommunications Act of 1996. There are as many reports that state that the act created a competitive marketplace. Research has shown that this may have been true, at least for a while. However, it is possible that the marketplace may be changing to a monopolistic model in the near future, especially with the upcoming proposed merger between MCI Worldcom and Sprint.
Methodology
This research will be conducted in two phases, to be discussed in detail in the remainder of this section. The first phase of research involves a detailed review of the Telecommunications industry, both historically and in present times. Existing methodologies for determining the existence of monopolies will be explored in detail and compared to the needs of the telecommunication industry. We will then apply metrics form the telecommunications industry both prior to and following the Telecommunications Act of 1996.
The first section of this research involves evaluating the model and is applicability to the industry by design. This will involve a detailed study of existing models and how they apply to the circumstances for which they were originally developed. These models will then be studied to determine if they would be useful in the telecommunications industry. Unique factors in the telecommunication industry will be identified and worked into the equation. The model in this research will serve as the research instrument.
If the model reacts as planned it would be expected that the model will show strong evidence for the existence of a monopoly. The model will be tested after the adoption of the Telecommunications Act of 1996, where it should not show strong evidence for the existence of a monopoly. A variety of tests will be conducted in more recent times where the existence of a monopoly is questionable. If the results obtained fail to make the expected results, then the model will be reexamined and adjusted. The tests will be repeated until the desired results are obtained and found to be statistically significant.
Sample Population
The sample population for this study will be various sub-sectors of the telecommunications sector over the period of time from 1995 through 2002. This will cover the time both before and after the Telecommunications Act of 1996. It is not believed from historical literature examined that going farther back than 1995 will produce significant results, as the market remained relatively unchanged until this time.
According to Bureau of Labor Statistics data, approximately 2% of all consumer spending is devoted to telephone service, a statistic that has been static during the past fifteen years, although average annual expenditures on telephone service went from $375 per household in 1982 to $956 in 2003.
Wireline
Telecom carriers are required by the FCC to report the number of lines in services and wireless subscription stats. As of December, 2004, carriers with a minimum of 10,000 switched access lines or 10,000 mobile subscribers were required to report. According to the data submitted, incumbent local exchange carriers (ILEC) provided 145.1 million switched access lines, as opposed to 32.9 million for competitive local exchange carriers (CLEC). CLEC lines increased 3% during the second half of 2004. In addition, CLECs comprised 18.5% of the access line composition as opposed to 17.8% six months prior. (Eisner, 2004)
Wireless
In September of 2005, the FCC released its Annual Report on the State of Competition in the Wireless Industry. The report reflects marketplace conditions at the end of 2004 by taking into account market structure, carrier conduct, consumer behavior and market performance to measure competitiveness. Based on FCC findings, regardless of the recent wave of mergers, it concluded that the wireless sector of the market remains competitive in nature due to the following factors:
97% of the total U.S. population resides in counties with three or more providers
93% live in counties with four or more providers
87% live in counties with five or more providers
The report further notes that this composition is relatively unchanged from the prior year. In addition, the carrier conduct indicates strong pricing competition, with 6% of subscribers of prepaid plans in 2003 growing to 8-11% in 2004. Innovation continues to spur industry growth in this sector as well, with carriers investing in CDMA 1 xEV-DO networks that increase download speeds for consumers.
As for consumer behavior, when local number portability (LNP) was enacted in November of 2003, consumer costs were reduced by being able to retain their local numbers while switching carriers. An industry measure called churn reflects the percent of customers who switch carriers. This metric averaged 1.5% – 3% per month in 2004, a small reduction from the previous year.
Market performance indicators also point to competitive influences: the number of subscribers went from 160.6 million to 184.7 million during 2004. The Cellular CPI declined 1.0% during 2004 (as opposed to 2.7percent overall), indicating price savings for consumers. The average minutes of use per month as well as the volume of text messaging also grew significantly during this time. (Martin, 2005)
Data Analysis
The first portion of data analysis will be to determine if, when the model is applied, a monopoly is found to exist. Some may be considered to be partial monopolies. These will be treated as a monopoly for purposes of this study. This data will be analyzed and scatter-plotted according to time to determine if more or less monopolies come into existence over a long period of time. Patterns in this data are expected to reveal trends in the formations of monopolies over a period of time. Trends in the movement towards a monopoly or towards a more even competition are expected to be revealed by this analysis, which will be used to attempt to predict future trends in the formation of monopolies in the telecommunications sector in the future.
A dynamic model according to Hicks is different from a static condition, in that it takes into consideration key variables and their changing nature. (Hicks 1985) The telecommunications industry, for example, experienced disruptions during the bubble of 1990-2002. Telecom was once considered a predictable market with a long-term perspective, but the "bubble" has resulted in a more cyclical industry model. Business cycles can be described as recurring changes in the level of business and economic activity over time (Steven 1997). This business activity is commonly measured using Real Income Calculations such as the Real GDP
RGDP). Noam (2002b) claims that while the business cycle in the Telecom industry is a relatively new phenomenon, there is a relationship between the cycles andGDP (Zanowitz 1992). Growth cycles are considered to be a change from a long-run trend of the GDP, whereas business cycles are fluctuations in the levels of GDP rather than a deviation from a long-term trend.
Macroeconomic analysis of the telecommunications industry provides insight into the industry's status and to identify the industry's detractors. Macroeconomic inputs for this analysis includes evaluating factors like employment, GDP and the Consumer Price Index (CPI – i.e., the average measure of changes in prices over time in a market sector of goods and/or services.) The Gross Domestic Product (GDP) Price Index measures the change in the average level of the prices of goods and services produced in the United States and is considered a measure of economic growth overall. The GDP itself is the aggregate value of all goods and services produced within a given country. Teledensity is a metric that measures the number of telephones per 100 residents.
Prior models sought to define the positive relationship between measures of GDP per capita and telephone density indicators (Jipp 1963). This relationship can be expressed in the following terms:
i t D. A Y b, = * * or (1) I t D. A b Y, log = + *log (2)
Whereby Di, t is the telephone density and Yi, t is the GDP for the country in year t, respectively; a is the intercept and b is the slope, an indication of the relationship between telephone density relative to GDP. The following table from ITU illustrates the GDP and density figures for the U.S. As well as worldwide.
Population
GDP
Total Telephone Subscribers
Total (M) 2003
Density (per Km) 2003
Total (B U.S.$) 2002
Per Capita (U.S.$) 2002
Total (k) 2003
Per 100 inhabitants 2003
US
World
Source: 15-March-05 ©ITU,2005
Utilizing Bureau of Economic Analysis methodology, we further examine employment trends in the telecom sector (Moyer 2004). Industry analysis incorporates a view of growth in real output and prices, and the value added input to this macro view by a given industry sector. Employment can be viewed as an indicator that involves the level of business spending on capital goods. Traditionally from a market view, declining employment means lower output and growth. Other factors in the industry have contributed to these trends, however. The consolidations spurred by mergers and acquisitions and the trend towards hiring more specialized experts are two examples of how the interpretation of the data can easily be skewed.
The previous figure illustrates that between 1998 and 2002 the CPI for gross output was negative, meaning that consumers benefit from declining prices. This graph depicts the CPI following the Telecommunications Act of 1996. Contributing factors can be interest rate levels, currency rates and borrower behavior. This can also be a side effect of decreases in employment, which has the effect of lowering economic demand.
Another view provides a look at the comparison between real GDP per capita and U.S. Telecommunications revenues for the period from 1991-2002, prior to the Act. The graph reveals that through 1996, Telecom revenues and GDP per capita were on par. After 1996, the telecom curve reflects a more cyclical trend, with an initial spike in revenues followed by a decrease from 1999 through 2001, when the trend reversed, thereby entering a new cycle. This can be partially attributed to innovations in new technology and the demand for those goods and services.
The following illustrations compare Wireline and Wireless density with the national GDP/capita by country. Figure 6 reveals that the United States in addition to France, Japan and Australia all have high GDP/capita vs. low wireless density. Since each country has a GDP/capita of $25,000 or higher, this trend indicates the existence of real demand, indicating potential for future growth. The growth factor in the wireless industry can be attributed to the advent of technological advances like internet connectivity and VOIP, which offers price advantages to consumers and greater choices for connectivity. These observations are substantiated by the Yankee Group (Yankee Group 2004), who notes that VoIP will have close to 1 million subscribers by year-end 2004, and serve 17.5 million U.S. households by year-end 2008. They predict that by 2009 as many as 15% of American adults will have cut the cord of the traditional wireline.
Findings
It is expected that the data will reveal definite trends in the telecommunication industry.
For many years the telecommunications industry was dictated by a few large-scale companies. There were virtually no smaller players and even if they did exist, they could not compete with the Bell conglomerate. The Telecommunications Act of 1996 paved the way for a free market in the Telecommunications sector.
Immediately following the passage of the 1996 Act, a plethora of small companies emerged. The government supported the growth of the industry by providing more licensing opportunities and providing grants and low interest loans to those who wished to enter into the lucrative enterprise. When an industry booms such as this one, there are many who enter that are not prepared to compete. Many lack the knowledge and skills necessary to make a sustainable proposition. As a result, many of these fledgling business fail in a short amount of time.
This left gaps in the market to be filled, either by another new company, or by an existing company that is positioned to take over that area of the market. More often than not, the latter is the case. This makes the existing company stronger and more able to control a larger section of the market. During this phase of market development, this same process occurs many times over. In the end, many of the small companies that were unable to compete will disappear and the market will emerge with fewer players, each controlling a larger section of the market than in the beginning of this development.
Sometimes, as many believe is the case currently in the telecommunications sector, one of these strong contenders will capture a large enough marketshare that they themselves become another monopoly by scale. Mergers and acquisitions can help play a role in this process. At this stage, prices tend to level, production levels and the market will eventually reach equilibrium. This has been the stage that has occurred in the telecommunications industry. Currently the market is in the stage where many of the smaller companies are beginning to fade into the sunset, and the few stable success stories are beginning to emerge.
The main question that must be posed at this juncture in time is whether there is currently a monopoly either existing now, or arising in the telecommunications sector? The other question is to attempt to determine whether this trend will continue in the future or whether there will again be another restructuring in the telecommunications industry. It is expected that the data will demonstrate the trends described earlier in an emerging market and that the market will be found to be reaching a period of more stability and more steady, less explosive growth.
In our analysis, we have determined that the Gasmi Model was limited to effective determinations regarding rural local phone service but lacked the sophistication to tackle more urban markets, which would include the cell phone market. The Bureau of Census has a broad measure of industry concentration using a Concentration Ratio by SIC code, which gives us a limited industry snapshot for a given point in time. Similarly, the Herfindahl-Hirschmann Index (HHI) estimates the distribution of market share across 20 industry sectors, but fails to address conditions affecting each industry. Porter's Five Forces Model (Aravantinos, 2004) takes into account the complexities of relationships between buyers and suppliers, barriers to entry and other conditions and industry specific factors.
Through our data evaluation, we have seen that the U.S. Telecommunications sector has gone through many changes since 1996 (Fransman 2002). (Economides 2004) is pointing out the major driving forces in U.S. Telecommunications today, such as dramatic and continuing reductions in the costs of transmission and switching, digitization, move of value from underlying services (transmission and switching) to interfaces and content and the existence of network effects. Since the beginning of the year 2000 (Atkinson 2001; and Noam 2003), the U.S. industry alone has shed in excess of 130,000 jobs, lost over $1 trillion in stock market capitalization, and endured a continuous stream of bankruptcies. According to the Telecommunications Industry Association. (TIA's 2005 Telecommunications Market Review and Forecast) The dynamic environment and the fluctuating volatility of the Telecom industry is encouraging the development of new dynamic economic models. These models could serve several purposes, such as studying the impact of important events such as the Telecom Act and the infrastructure trends.
Conclusion
The telecommunications industry is unique and previous models to product the existence of a monopoly have to this point proven inadequate. Many of them only apply in certain sectors of the market. While others are only applicable on a limited basis, such as in the rural local telephone industry. It is expected that the final model will draw from these previous models, but that it will have to be modified to fit the circumstances unique to the industry. The possibility exists that one model may not be adequate in assessing the entire telecommunications industry. A series of models may eventually have to be developed which are applicable in various markets, or situations in the market.
Many of the models discussed in the literature review purport to have a wide applicability. However, upon closer examination, it can be found that they were not adequately tested to make such claims. In addition, the samples for these tests were not selected according to a certain criteria. It cannot be determined if the sample sets used to make draw these conclusions contained markets that were similar in characteristic, or if the models were tested on a variety of markets under widely varying conditions. In order to make the types of claims made by these models, one would have to have more information on the markets and test conditions than was provided in the reports.
The primary concern in developing the model or models that will be used to determine that existence of a monopoly will be certain to learn from past mistakes and not make the same mistakes as our predecessors. In order to avoid this conundrum, the research and test methods must include protocol for testing in various time periods under varying market conditions. In addition enough tests will have to be performed to make an accurate determination as to the applicability. The actual test results will have to be critically view to be certain that they are logical given what is qualitatively know about the market place. The entire industry will have to be tested as a whole, as well as the individual sectors separately. Only then can one make a determination as to the usefulness of the model in varying market conditions.
Though the previous models have been criticized, they cannot be discounted altogether. They will still be useful as examples in developing the final model. Surprisingly, the labor union models for determining monopolies were initially revealed to hold the greatest promise for providing a basis for the model. The market is nationwide, yet local in nature. It involves many trades, all representing different markets. These markets are similar to the various sub-sectors in the telecommunications industry. The labor union models may provide an interesting ground for cross- testing our own model to determine if it applies in other industries as well.
The telecommunications industry is changing rapidly and there is a growing need to define what constitutes a monopoly in this sector. This research hopes to resolves the existing dilemma by developing and testing a model for predicting the existence, either now or in the future of monopolies. The telecommunications industry is unique and models developed in the past fail to meet the needs of this industry. It is hoped that the model developed as a result of this research will prove useful in settling the many questions surrounding anti-trust in the telecommunications market.
In evaluation the economic and statistical data germane to the industry, we can conclude that the Telecom industry is going through another period of change, signifying a growth in wireless and a corresponding decline in wireline services. In addition, growth in wireless is spurred by innovation and technological advances, such as broadband and VOIP. We have also been able to conclude that while once the industry was static and clearly defined, it is now comprised of many sub-sectors and players that contribute to the industry's overall composition and transformation to a cyclical pattern. During the current cycle and in the near future, business expansion will be driven by technological innovation. Employment is expected to continue to decline, however, due to market restructuring and automation.
While the bubble created significant industry declines in previous years, since 2003 the industry is now poised for continued growth, in the previously mentioned segments. While the mergers and acquisitions have created a few major players, new technologies have allowed smaller entrants to the market that provide complementary services and goods to the larger providers. The resultant conclusion is that while major carriers may represent a partial monopoly, the industry as a whole and sub-sectors within it have different characteristics, mirroring clusters more than monopolies. Based on our findings, firms would benefit from focusing on the wireless market while maintaining the telephony that is still profitable with a flat rate structure.
References
Abbott, A., and Brady, G. (1997) Dezoning Spectrum: Opportunities For Rent Seeking. Journal of Private Enterprise, Fall 1997, 13 (1).
Adams, W.J., and Yellen, J.L., (1976) Commodity Bundling and the Burden of Monopoly. Quarterly Journal of Economics 90 (3): 475-498.
APUC Annual Report (1997) Http://Www.State.Ak.Us/Apuc/Annualreports/97annl_Rpt/13.Htm Accessed January, 2002.
Armentano, D.T. (1990) Antitrust and Monopoly: Anatomy Of A Public Policy Failure. New York: Holmes & Meier.
Baumol, W.J., J. Panzar and R.D. Willig, (1986), "On The Theory of Perfectly Contestable Markets," In New Developments In The Analysis of Market Structure. Edited By J.E. Stiglitz and G.F. Matthewson, Cambridge, Mass.,
Benham, H. Union-Nonunion Wage Differentials Revisited Journal of Labor Research. Fall 1987. 8(4): 369-383.
Bolter, Walter G., (1990) Telecommunications Policy For The 1990s and Beyond, M.E. Sharpe: Armony,
Brennan, T., (2002) Preventing Monopoly Or Discouraging Competition? The Perils of Price-Cost Tests For Market Power In Electricity. Resources For The Future. Discussion Paper 02-50 October 2002.
Caminal, T. Price Advertising And Coupons In A Monopoly Mode. Journal of Industrial Economics. March 1996. 44 (1): 33-52.
Chen, B. And Shimonura, K. (1998) Self-Fulfilling Expectations And Economic Growth: A Model of Technology Adoption and Industrialization. International Economic Review. February 1998.
Cherry, B. And Wildman, S. (1995) A Framework For Managing Telecommunications Deregulation While Meeting Universal Service Goals. Presented at Universal Service in Context: A Multidisciplinary Perspective. New York, New York, December 6, 1995
Choi, S., Stahl, D., And Whinston, A. (1997) A Commentary On Is Microsoft A Monopolist? Recife, July 29th, 1998. Http://Www.Beje.Decon.Ufpe.Br/Taylor/Monopolist.Htm Accessed January, 2003.
Cohen, M (2002). "Morningstar Introduces New Industry Sector Structure, Divides Economy Into Three "Super Sectors." Morningstar. Jun 25, 2002. Http://Www.Morningstar.Com/Press/Release/Item/0,1045,661,00.Html Accessed January, 2003.
Competition's Final Hurdle?" (2002) Journal of Competition In Telecommunications. October/November 2002 1(003).
Compete Against Each Other? That Would Be "Fundamentally Wrong… It Might Be A Way To Turn A Quick Dollar," Says One Of The Monopolists, "But That Doesn't Make It Right." (2002) Journal of Competition in Telecommunications November/December 2002. 1(004).
Crandall, R.W. (1991) After The Breakup: U.S. Telecommunications In A More Competitive Era. Washington, D.C.: The Brookings Institution.
Davidson, C. And R. Deneckere, (1986), Long-Run Competition In Capacity, Short-Run Competition In Price, and the Cournot Model. The Rand Journal of Economics,17, 404-415.
Dei, F. (1997) Industrialization And Expectations In A Small Open Economy. Japanese Economic Review. July, 1997.
Demsetz, H. (1968) Why Regulate Utilities? Journal of Law And Economics 11 (April): 55-65.
Dixit, A., 1979. A Model of Duopoly Suggesting A Theory of Entry Barriers. Bell Journal of Economics 10 (1), 20-32.
Drexler, M. (1999) NTT Head Talks About Life After Monopoly. IDG News ServiceTokyo Bureau. Http://Www.E-Commerceworld.Com/Idgns/1999/09/16/Nttheadtalksaboutlifeafter.Shtml Accessed January, 2003.
Epstein, G. And Nitzan, S. (2002) Political Culture and Monopoly Price Determination. Center For Economic Studies and IFO Institute For Economic Research. Working Paper Series No. 646. January 2002.
Farrell, C. (1995). "Media Control Is Narrowing; Should We Worry? (Competition and Monopolies In Mass Media." Business Week, August 14, 1995:37.
FCC. (2003) Connecting The Globe. Http://Www.Fcc.Gov/Connectglobe/Sec5.Html Accessed January, 2003.
Gabszewicz, J.J. And J.F. Thisse, (1986) On The Nature Of Competition With Differentiated Products, The Economic Journal,96: 160-172.
Gabszewicz, J.J. And J.F. Thisse, (1979) Price Competition, Quality and In-Come Disparities. Journal Of Economic Theory, 20:340-359.
Gabriel, S. (2002) Telecommunications Sector, Bruised And Battered, Looks To A Brighter Future. FDIC. Http://Www.Fdic.Gov/Bank/Analytical/Fyi/062002fyi.Html Accessed January, 2003.
Gasmi, F., Laffont., J., Sharkey, W., (1999) No Title. Toulouse, Institute Economie Industrielle. Http://Ideas.Repec.Org/P/Fth/Touein/91.Html.
Golan, A., Judge, G., Perloff, J. (1996) Estimating The Size Distribution Of Firms Using Government Summary Statistics. Journal of Industrial Economics. March 1996. 44(1): 69-80.
Goldstein, T. (1993) Playing Monopoly With The Media. New York Times Dec. 10, 1993):A19 Npa35(L), Col 3, 18 Col In.
Graham, D., Kaplan, D., And Sihley, D. (1983) Efficiency and Competition In The Airline Industry.
Bell Journal Of Economics. Spring 1983 14 (1): 118-138. Http://Ideas.Repec.Org/A/Rje/Bellje/V14y1983ispringp118-138.Html Accessed January, 2003.
Greenhut, M.L., G. Norman And C.-S. Hung, (1987)The Economics Of Imperfect Competition. A Spatial Approach, Cambridge, Cambridge University Press, Chapters 2,3,5.
Gruenwald, J. (1996). Beleaguered '96 Overhaul Hits Another Snag. Congressional Quarterly Weekly Report Feb 21, 1998:438.
Gruley, B., Simons, J., Wilke, J. (1998)Is This Really What Congress Had In Mind With The Telecom Act? Wall Street Journal. May 12, 1998):A1(W), A1(E), Col 6, 48 Col In.
Hammond, A. (1997) The Telecommunications Act Of 1996: Codifying The Digital Divide. Federal Communications Law Journal Dec, 1997:179-214.
Harper, J. (1997) Monopoly And Competition In British Telecommunications, Pinter, A Cassell Imprint, London.
Hoover's Online. Telecommunications Sector. Description. Http://Www.Hoovers.Com/Sector/Description/0,2176,27,00.Html Accessed January, 2003.
Huber, P., Kellogg, M., Thorne, J. (1999) Special Report: The Telecommunications Act of 1996. Http://Www.Phuber.Com/Huber/Legis/Intro.Html Accessed January, 2003.
Hughes, M. (1996) Telecommunications Reform And Thedeath Of The Local Exchange Monopoly. Law Review. February 1996. Http://216.239.33.100/Search?Q=Cache:85-Qfl5kos0c:Www.Law.Fsu.Edu/Journals/Lawreview/Downloads/241/Hughes.Pdf+Telecommunications+Monopoly&Hl=En&Ie=UTF-8 Accessed January, 2003.
Huisman, M. (2002) Let's Play Monopoly. Http://Www.Aivf.Org/Advocacy/Communications_Policy/Monopoly.Html Accessed January, 2003.
IDA. (2002) Full Competition In Telecommunications Sector. Http://Www.Ida.Gov.Sg/Website/Idacontent.Nsf/Vsubcat/Policy+&+Regulationfull+Competition+In+Telecommunications+Sector?Opendocument Accessed January, 2003.
Khan, M. (2000) CPP-Interconnect Issue: The Case of Pakistan Paper For ITU-BDT Presentation. Symposium For Regulators November 20-22, 2000 Geneva Switzerland.
Kanell, M.(1998). Telecommunications 'Convergence' Returns. The Atlanta Journal and Constitution, June 28, 1998; Business; Pg. 01R
Kehoe, M. (1996) Quality Uncertainty and Price in Monopoly Markets. Journal of Industrial Economics. March 1996. 44 (1): 25-32.
Kemp, M., Okawa, M., Shimonura, K. (1996) Voluntary Export Restraints And Economic Welfare: A General Equilibrium Analysis. Japanese Economic Review. November 1996.
Kemp, M., And Shimonura, K. (1997) Increasing Returns And International Trade. Review of International Economics. July 1997.
Kitman, M. (1998) Phone and Cable Sharks Merge In A Feeding Frenzy. Newsday, June 29, 1998. PART II; Page B23 June 29, 1998
Kellogg (1992) Monopoly Price Dispersion Under Demand Uncertainty. International Economic Review.
Kellogg (2001) Entry Deterrence In A Duopoly Market. Unpublished Working Paper. April 2001
Kenyon, L., Craig, L., Treuer, P. (1995). Communications Competition and Deregualtion Act. Senate Hearings. January, 9, 1995. Http://Leahy.Senate.Gov/Press/199506/950609.Html Accessed January, 2002.
Kreutzer, D., And Wood, W. (1997) Private Monopoly Vs. Public Shortsightedness: Private The Natural Monopoly Rationale Revisited. Journal of Private Enterprise, Fall 1997, 13 (1).
Krugman, P. (1991) Geography and Trade, Cambridge, MA: MIT Press
Kurtin, O. (1998) Everything That Communicates Must Converge; The Merging Of Technology and Services and The Growth of The 'Net Raise Thorny Legal Issues. National Law Journal V20, N34. April 20, 1998:B12, Col 1, 59 Col In.
Lacy, S. The Financial Commitment Approach To News Media Competition. Journal of Media Economics 5:(2):5-22 (1992).
Lacy, Stephen (2000). Commitment Of Financial Resources As A Measure Of Quality. In Robert G. Picard (Ed.), Measuring Media Content, Quality, and Diversity: Approaches and Issues In Content Research. Turku, Finland: Business Research And Development Centre, Turku School of Economics and Business Administration.
Leland, H.E. And R.A. Meyer, (1976) Monopoly Pricing Structures With Im-Perfect Discrimination, Bell Journal of Economics, 7: 449-462.
Lieberrskand, J., Opler, T., And Hatfield, D. (1996) Corporate Restructuring And The Consolidation of U.S. Industry. Journal of Industrial Economics. March 1996. 44 (1): 53-68.
Lima, T. (2002) The Economics Of The Microsoft Antitrust Case. Windowwatch. November, 2002. Http://Www.Windowatch.Com/2002/November/Lima8_10.Html Accessed January, 2003.
Mclaughlin, L. (1998) "Telecom Reform." PC World 16(2) (Feb, 1998):58 -63.
Malik, O. (1999) "Is Sun Ringing Up A Telecom Monopoly?" Forbes. June, 24, 1999. http://www.forbes.com/1999/06/24/feat.html. Accessed January, 2003.
Martin, (2005) FCC Annual Report on the State of Competition in the Wireless Industry, Action by the Commission September 26, 2005 by Tenth Report (FCC 05-173).
Martin, S. (1999) Strategic and Welfare Implications of Bundling. Martin Centre For Industrial Economics, Institute of Economics, University of Copenhagen, Economics Letters 62: 371-376.
McGaughlin, M. (1999). Monopolies Grow Ever Bigger: U.S. Telecom Merger Top $100 Billion Mark. International Committee of the Fourth International, accessed on September 5, 2003, at wsws.org.
Mills, M.(1998)"Making The Connection; AT&T Revives Debate Over One Wire For All Communications Needs." The Washington Post, June 27, 1998, FINANCIAL; Pg. E01
Mills, M.(1998a)" The Telecom Big Top; Firms Old And New Jockey For Position On Fiber-Optic High Wire." The Washington Post, May 24, 1998, FINANCIAL; Pg. H01
Milton Friedman, The Counter-Revolution in Monetary Theory, 1970.
Ministry of Economic Performance, 2001. Telecommunications Services Industry: Economic Performance Indicators and International Comparisons, accessed on September 5, 2003, at http://www.med.govt.nz/pbt/telecom/tip5/nztsid10.html.
Monopoly? Not Me. He's The Monopoly." (2002) Journal of Competition In Telecommunications. October/November 2002 1(002)
Mulligan, C. (2000) "Can Monopoly Unionism Explain Publicly Induced Retirement?" National Bureau Of Economic Research, Inc. April, 2000.
Murray, C. (2004) Consumers Groups Petition FCC to Block AT&T Wireless, Cingular Merger Citing Massive Consolidation Problems, Consumers Union.Org
Musa M. And S. Rosen, (1978) "Monopoly And Product Quality," Journal of Economic Theory 18: 301-317
Negrin, J. (2002) Access Pricing Determination In A Vertically Integrated Network Industry Using A Simulations Model. Rice University, Houston, Texas. Unpublished Dissertation.
Nelson, J.R. (1966) "The Role Of Competition In The Regulated Industries." The Antitrust Bulletin XI: 1-36. Jan.-Apr.
Norman, G, (1981) Spatial Competition And Spatial Price Discrimination. Review of Economic Studies. 48: 77-90
Novskek, W., (1980) Equilibrium In Simple Spatial (Or Differentiated Products) Models. Journal of Economic Theory. 22, 313-326.
Salop, S., (1979) Monopolistic Competition With Outside Goods. Bell Journal of Economics. 10:141-156.
Oxohy, R. (2001) Monopoly Classroom Experiment. Journal of Economic Education. Spring 2001: 160-169.
Park, V. (1997) The Stability Of Networks:An Evolutionary Approach To Standardization. EURAS Yearbook Of Standardization 1: 347-356,
Pehal, M. (2000). Regulation and Strategy for Telecommunications, Information and Media. Journal of Policy. April 2000. 2(1): 2-9.
Poulson, B.W. (1997) Deregulating Telecommunications In Colorado. Independence Institute. Press Release June 11, 1997. Http://I2i.Org/Publications/Op-Eds/Other/Op061297.Htm Accessed January, 2003.
Pociask, S., And Rutner, J.(2000) MCI Worldcom's Sprint Toward Monopoly. Published By The Economic Policy Institute.
Porter, M. (1998) Clusters and the New Economics of Competition. Harvard Business Review. Nov/Dec 1998.
Powers, Smith, Rutkowski, Lukasik, Kozel, and Khan (2000) The Evolution of Telecommunications Infrastructure over The Next Decade. CCIP Workshop. Http://216.239.51.100/Search?Q=Cache:Cw_H494-Zfec:Www.Ieeeusa.Org/Committees/CCIP/Workshop/STG4.Pdf+Telecommunications+Monopoly&Hl=En&Ie=UTF-8
President's Council On Competitiveness (1992) "Telecommunications." In The Legacy Of Regulatory Reform: Restoring America's Competitiveness, 32-41. U.S. Government Printing Office. United States Department Of Commerce (October 1988) NTIA Telecom 2000: Charting The Course For A New Century. Washington, D.C.: U.S. Government Printing Office.
Roberts, J. And H. Sonnenschein (1977) On The Foundations Of The Theory of Monopolistic Competition. Econometrica 45, 101-113.
Rogerson, W. (1982) The Social Costs Of Monopoly And Regulation: A Game-Theoretic Analysis.
Bell Journal Of Economics. Autumn 1982. 13 (2): 391-401.
Rowse, A.(1998)A Lobby The Media Won't Touch. The Media Lobby Itself. Cover Story. Industry Overview. Washington Monthly V30, N5 (May, 1998):8*14.
Sapolsky, Harvey M., Ed., The Telecommunications Revolution: Past, Present, And Future, Routledge, New York, 1992.
Sarket, Y., Gupta, B., And Pal, D. (1998) Geometric Solution Of A Cournotoligopoly With Nonidentical Firms. Journal of Economic Education. Spring 1998: 118-126.
Schnalensee, R. (1978) A Note On Economies of Scale and Natural Monopoly In The Distribution of Public Utility Services. Spring, 1978.
Silverstein, K. (1998) "His Biggest Takeover: How Murdoch Bought Washington." (Rupert Murdoch's Lobbying)(The National Entertainment State)(Cover Story)(Industry Overview) Nation V266, N21 (June 8, 1998):18-25.
Shimonura, K. (1997) A Dynamic Equilibrium Model Of Durable-Goods Monopoly. Journal of Economic Behavior and Organization. September 1997
Spiwak, L. (2002) Bell regional fiefdoms just a newer, tighter monopoly, December 15, 2002, http://Www.Indystar.Com.
Spulber, D.F. (1995) "Deregulating Telecommunications." Yale Journal of Regulation. 12(1): 25-67.
Stigitz, J. (1998) Creating Competition In Telecommunications. Speech. Conference On Managing The Telecommunications Sector Post-Privatization. The George Washington University, Washington, D.C., April 27, 1998. Http://Www.Worldbank.Org/Html/Extdr/Extme/Jssp042798.Htm Accessed January, 2002.
Stoffels, B. (1999) What's Natural About A Natural Monopoly?
Outside Plant Magazine. February 1999. Http://Www.Ospmag.Com/Columns/Stoffels/Stoffels_0299.Htm Accessed January, 2003.
Szidarovsky, F. And S. Yakowitz (1977) A New Proof Of The Existence and uniqueness of The Cournot Equilibrium, International Economic Review,18, 787-789.
Thierer, A. (1994) Unnatural Monopoly: Critical Moments in The Development of The Bell System Monopoly. The Cato Journal Fall 1994. 14(2).
To, T. (1996) Multi-Period Competition With Switching Costs: An Overlapping Generations Formulation. Journal of Industrial Economics. March 1996. 44(1): 81-87.
Townsend, D. (2001). Communications Market and Economic Studies,
Economic Modeling, accessed on September 5, 2003, at https://www.DNTA.com
United States. (1995) Congress. Senate. Committee On The Judiciary. Subcommittee On Antitrust, Monopolies, And Business Rights. Examining The Effects Of Megamergers In The Telecommunications Industry: Hearings Before The Subcommittee On Antitrust, Monopolies, And Business Rights Of The Committee On The Judiciary, United States Senate, One Hundred Third Congress, First Session: QVC Network, Inc., And Viacom, Inc., For paramount Communications, Inc., and The Merger telecommunications, Inc., And Liberty Media Corp. Into Bellatlantic Corp., October 27, November 16, And December 16, 1993. Washington: U.S.G.P.O, 1995. S. Hrg.; 103-850
United States Telephone Administration (1990) The History Of The Telephone Industry. Washington, D.C.
Utne Reader (1997)"To Free The World: George Gerbner Wants To Save Us From The Global Media Monopoly." (Interview) Utne Reader, N79 (Jan-Feb, 1997):80-82.
Van Long, N. And Shimonura, K. (1997) Some Results On The Markov Equilibria of A Class Of Homogeneous Differential Games. Journal of Economic Behavior and Organization. November 1997.
Victor, K.(1996). Media Monsters." (Fear Of Giving Corporations Too Much Control Over Media Leads To Some Ownership Restrictions In New Telecommunications Law. National Journal V28, N9 (March 2, 1996):480-485.
Virginia's Center For Innovative Technology (2002) State of The Telecommunications Industry In Virginia CIT Industry Report. Telecommunications. June 2002.
Vives, X., (1989), Cournot and The Oligopoly Problem. European Economic Review. 33, 503-514.
Vives, X., (1993), Edgeworth and The Modern Oligopoly Theory. European Economic Review. 37, 463-476.
Wiley, R.E. (1981) Competition And Deregulation In Telecommunications: The American Experience. In Lewin, L. (Ed.) Telecommunications In The U.S.: Trends And Policies, Boston: Artech House: 38-42.
Winton, A. (1994) Delegated Monitoring And Bank Structure In A Finite Economy. Journal of Financial Intermediation. 4: 158-187.
Yano, M. (1997) On The Dual Stability Of A Von Neumann Facet And The Inefficacy of Temporary Fiscal Policy. Econometrica. March 1997.
Yuret, D. (1998). How Do Firm Transition Between Monopoly And Competitive Behavior? An Agent-Based Economic Model. Redfire Capital Management Group, accessed on September 5, 2003, at http://home.ku.edu.tr/~dyuret/pub/alife98/alife6.html
---
Are you busy and do not have time to handle your assignment? Are you scared that your paper will not make the grade? Do you have responsibilities that may hinder you from turning in your assignment on time? Are you tired and can barely handle your assignment? Are your grades inconsistent?
Whichever your reason is, it is valid! You can get professional academic help from our service at affordable rates. We have a team of professional academic writers who can handle all your assignments.
Plagiarism free papers
Timely delivery
Any deadline
Skilled, Experienced Native English Writers
Subject-relevant academic writer
Adherence to paper instructions
Ability to tackle bulk assignments
Reasonable prices
24/7 Customer Support
Get superb grades consistently
Online Academic Help With Different Subjects
Literature
Students barely have time to read. We got you! Have your literature essay or book review written without having the hassle of reading the book. You can get your literature paper custom-written for you by our literature specialists.
Finance
Do you struggle with finance? No need to torture yourself if finance is not your cup of tea. You can order your finance paper from our academic writing service and get 100% original work from competent finance experts.
Computer science
Computer science is a tough subject. Fortunately, our computer science experts are up to the match. No need to stress and have sleepless nights. Our academic writers will tackle all your computer science assignments and deliver them on time. Let us handle all your python, java, ruby, JavaScript, php , C+ assignments!
Psychology
While psychology may be an interesting subject, you may lack sufficient time to handle your assignments. Don't despair; by using our academic writing service, you can be assured of perfect grades. Moreover, your grades will be consistent.
Engineering
Engineering is quite a demanding subject. Students face a lot of pressure and barely have enough time to do what they love to do. Our academic writing service got you covered! Our engineering specialists follow the paper instructions and ensure timely delivery of the paper.
Nursing
In the nursing course, you may have difficulties with literature reviews, annotated bibliographies, critical essays, and other assignments. Our nursing assignment writers will offer you professional nursing paper help at low prices.
Sociology
Truth be told, sociology papers can be quite exhausting. Our academic writing service relieves you of fatigue, pressure, and stress. You can relax and have peace of mind as our academic writers handle your sociology assignment.
Business
We take pride in having some of the best business writers in the industry. Our business writers have a lot of experience in the field. They are reliable, and you can be assured of a high-grade paper. They are able to handle business papers of any subject, length, deadline, and difficulty!
Statistics
We boast of having some of the most experienced statistics experts in the industry. Our statistics experts have diverse skills, expertise, and knowledge to handle any kind of assignment. They have access to all kinds of software to get your assignment done.
Law
Writing a law essay may prove to be an insurmountable obstacle, especially when you need to know the peculiarities of the legislative framework. Take advantage of our top-notch law specialists and get superb grades and 100% satisfaction.
What discipline/subjects do you deal in?
We have highlighted some of the most popular subjects we handle above. Those are just a tip of the iceberg. We deal in all academic disciplines since our writers are as diverse. They have been drawn from across all disciplines, and orders are assigned to those writers believed to be the best in the field. In a nutshell, there is no task we cannot handle; all you need to do is place your order with us. As long as your instructions are clear, just trust we shall deliver irrespective of the discipline.
Are your writers competent enough to handle my paper?
Our essay writers are graduates with bachelor's, masters, Ph.D., and doctorate degrees in various subjects. The minimum requirement to be an essay writer with our essay writing service is to have a college degree. All our academic writers have a minimum of two years of academic writing. We have a stringent recruitment process to ensure that we get only the most competent essay writers in the industry. We also ensure that the writers are handsomely compensated for their value. The majority of our writers are native English speakers. As such, the fluency of language and grammar is impeccable.
What if I don't like the paper?
There is a very low likelihood that you won't like the paper.
Reasons being:
When assigning your order, we match the paper's discipline with the writer's field/specialization. Since all our writers are graduates, we match the paper's subject with the field the writer studied. For instance, if it's a nursing paper, only a nursing graduate and writer will handle it. Furthermore, all our writers have academic writing experience and top-notch research skills.
We have a quality assurance that reviews the paper before it gets to you. As such, we ensure that you get a paper that meets the required standard and will most definitely make the grade.
In the event that you don't like your paper:
The writer will revise the paper up to your pleasing. You have unlimited revisions. You simply need to highlight what specifically you don't like about the paper, and the writer will make the amendments. The paper will be revised until you are satisfied. Revisions are free of charge
We will have a different writer write the paper from scratch.
Last resort, if the above does not work, we will refund your money.
Will the professor find out I didn't write the paper myself?
Not at all. All papers are written from scratch. There is no way your tutor or instructor will realize that you did not write the paper yourself. In fact, we recommend using our assignment help services for consistent results.
What if the paper is plagiarized?
We check all papers for plagiarism before we submit them. We use powerful plagiarism checking software such as SafeAssign, LopesWrite, and Turnitin. We also upload the plagiarism report so that you can review it. We understand that plagiarism is academic suicide. We would not take the risk of submitting plagiarized work and jeopardize your academic journey. Furthermore, we do not sell or use prewritten papers, and each paper is written from scratch.
When will I get my paper?
You determine when you get the paper by setting the deadline when placing the order. All papers are delivered within the deadline. We are well aware that we operate in a time-sensitive industry. As such, we have laid out strategies to ensure that the client receives the paper on time and they never miss the deadline. We understand that papers that are submitted late have some points deducted. We do not want you to miss any points due to late submission. We work on beating deadlines by huge margins in order to ensure that you have ample time to review the paper before you submit it.
Will anyone find out that I used your services?
We have a privacy and confidentiality policy that guides our work. We NEVER share any customer information with third parties. Noone will ever know that you used our assignment help services. It's only between you and us. We are bound by our policies to protect the customer's identity and information. All your information, such as your names, phone number, email, order information, and so on, are protected. We have robust security systems that ensure that your data is protected. Hacking our systems is close to impossible, and it has never happened.
How our Assignment  Help Service Works
You fill all the paper instructions in the order form. Make sure you include all the helpful materials so that our academic writers can deliver the perfect paper. It will also help to eliminate unnecessary revisions.
2.      Pay for the order
Proceed to pay for the paper so that it can be assigned to one of our expert academic writers. The paper subject is matched with the writer's area of specialization.
3.      Track the progress
You communicate with the writer and know about the progress of the paper. The client can ask the writer for drafts of the paper. The client can upload extra material and include additional instructions from the lecturer. Receive a paper.
4.      Download the paper
The paper is sent to your email and uploaded to your personal account. You also get a plagiarism report attached to your paper.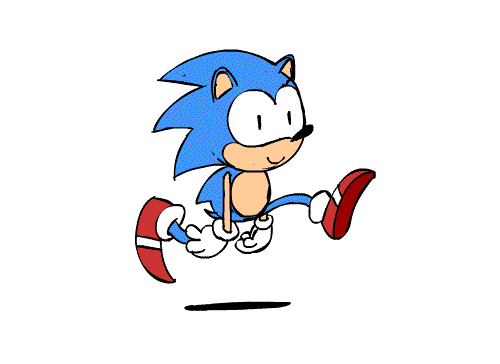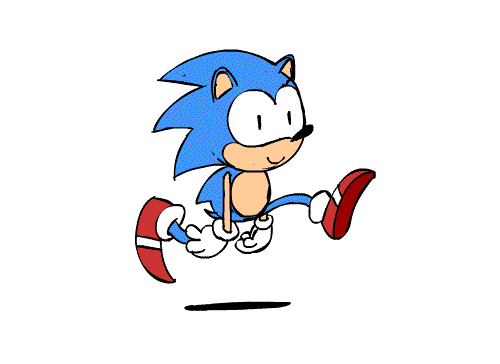 PLACE THIS ORDER OR A SIMILAR ORDER WITH US TODAY AND GET A PERFECT SCORE!!!
---