American Biopharmaceutical Industry in the 21st Century
Japanese-American Biopharmaceutical Industry in the 21st Century
Don't use plagiarized sources. Get Your Custom Essay on
American Biopharmaceutical Industry in the 21st Century
Just from $9/Page
Optimizing Ethical Drug Availability
Between These Two
Pharmaceutical Superpowers"
The Japanese-American biopharmaceutical industry represents an ongoing international effort between the two top pharmaceutical markets in the world. These two economic powers provide consumers with a majority share of all pharmaceuticals produced in the world. However, a number of pharmaceutical products that are currently available to U.S. residents are unavailable to Japanese consumers. From a humanitarian perspective, this discrepancy denies access to life-enhancing and life-saving drugs to the Japanese population. An economic perspective indicates that excluding pharmaceuticals from the Japanese market causes an increase in prices in other markets, since fewer pharmaceuticals can be sold on a worldwide basis.
The problem that will be addressed in this study is how the United States and Japan can work collaboratively to optimize the availability of ethical pharmaceuticals so that every American and Japanese citizen is permitted free access to life-enhancing and life-saving drugs.
List of Figures
Chapters
Introduction
Statement of the Problem
Importance of the Problem
Definition of Terms
Limitations and Delimitations
Review of the Literature
1990 to 1996
1997 to 2002
Methodology
Research Design
The Hypothesis
Special Tests
Statistical Procedures Used
Data Gathering
Population Descriptions
Results
Statement of the Results
Statistical Findings
Summary
Conclusions
68 Supporting Findings
Contradicting Findings
Recommendations
Additional re-search
Implications for revising the current body of knowledge
Change in related practices
Appendices
Table 1 represents the worldwide pharmaceutical market in 1990. This table demonstrates that the Japan is second to the United States in total dollar amount at $29.6 billion and medical cost per capita at $166.
List of Figures
Figure 1 represents the total global pharmaceutical expenditures for research and development initiatives by country. This demonstrates that Japan is only second to the United States in total Market. This figure demonstrates the importance of the routing and entry mechanisms involved in pharmaceutical delivery to Japanese residents. A breakdown of drug sales at the top of the figure reveals that a large majority of pharmaceutical sales in Japan are derived from a combination of prescription and over-the-counter drugs. (From DR Reports, P. 6)
Figure 2 represents the Japanese medical expenditures from 1975-1990. This demonstrates that and expenditures for elderly residents have steadily increased during this period, demonstrating the increasing importance of pharmaceuticals for the Japanese population.
Figure 3 represents the primary incidence of specific diseases in Japan. This demonstrates that in Osteoporosis and Cerebral Infarction are highly prevalent in the Japanese population; therefore, these illnesses require additional consumption of pharmaceuticals designed to treat such ailments.
Chapter 1
Introduction
Statement of the Problem number of ethical pharmaceutical products that are currently available to Americans are unavailable to Japanese consumers. From a humanitarian perspective, this occurrence denies access to life-enhancing and life-saving drugs to the Japanese population. An economic perspective indicates that excluding pharmaceuticals from the Japanese market causes an increase in prices in other markets, including the American market, since fewer pharmaceuticals can be sold on a worldwide basis.
The United States and Japan represent the two largest markets for pharmaceuticals in the world, respectively. Until recently, a large number of pharmaceuticals were unavailable for sale and distribution in Japan as a direct result of the following: 1) the rather strict regulatory drug approval process regulated by Koseisho, the Japanese equivalent of the U.S. Food and Drug Administration (FDA), 2) the desire for each economic power to limit the other's access to its own pharmaceutical market for economic and financial purposes, and 3) The strongly regulated and fragmented healthcare system in Japan has failed to stimulate growth to the same extent as the deregulated U.S. environment.
With the recent adoption (April 1990) of the International Conference on Harmonization (ICH), the United States, Japan, and the European Union (EU) have met on five separate occasions over the past decade to continue their ongoing efforts to harmonize the availability of ethical pharmaceuticals in these three areas, which collectively represent the world's three largest pharmaceutical markets. The problem that will be addressed is how the United States and Japan can work together to optimize the availability of ethical pharmaceuticals in both countries so that every American and Japanese citizen is permitted free access to life-enhancing and life-saving drugs.
Importance of the Problem
For millions of Japanese residents that do not possess access to life-altering pharmaceuticals, the significance of such a problem can be a matter of life or death. By excluding the Japanese market from engaging in the pharmaceutical arena, manufacturers have no choice but to raise drug prices. As a result, fewer new drugs can be developed with existing capital.
As an aside, since the majority of the author's maternal relatives reside in Japan, the desire to gain access to the latest pharmaceutical treatments that are available in the United States is a personal matter. However, it is of critical importance that no American or Japanese citizen should be denied access to the most advanced pharmaceuticals as a result of stringent regulatory policies or economic factors. It is absurd that two of the world's wealthiest and most technologically advanced nations would intentionally limit access to a wide variety of extremely useful pharmaceuticals from each other. The author will identify the reasons for this failure to disclose access to important healing mechanisms and will provide suggestions and ideas for how the U.S.A. And Japan can widen mutual access to each other's pharmaceutical markets.
Definition of Terms
International Conference on Harmonization (ICH): A global effort conducted to create a uniform regulatory approval process for ethical drugs in the United States, Japan, and Europe.
Food and Drug Administration (FDA): The federal regulatory agency within the United States that regulates all foods and legal pharmaceuticals that can be sold. Their mission is to promote and protect public health by legalizing safe and effective products for sale in U.S. markets. The organization is also responsible for monitoring products to ensure continued safety while they are sold on the market. The FDA is a blend of science and law aimed at protecting the consumer.
The Ministry of Health, Labor and Welfare (MHLW, or Koseirodosho): The Japanese equivalent of the U.S. Food and Drug Administration. The Japanese pharmaceutical regulatory system differs significantly from the American system, and the primary law regulating the marketing of pharmaceuticals in Japan is the Pharmaceutical Affairs Law of 1960. Under this regulation, applications for drug marketing approval must proceed through various local and federal government bodies. Applications must begin at the Prefectural Government of the sponsoring pharmaceutical company, the equivalent to U.S. state government. The application is then filed with Koseirdosho, whose Pharmaceutical Affairs Bureau enforces drug regulations regulating drug usage, approval and efficacy. Koseirodosho has established a drug expert committee linked to the Chuikyo, or Pharmaceutical Affairs Council, consisting of academic, research, and medical authorities. The applicant then possesses the opportunity to respond to Chuikyo's decision. Concurrently, the National Institute of Hygienic Sciences and the National Institute of Health Sciences verify the specifications and analytical methods used in the application. The applicant is then given an explanation of the results of the Council's deliberation. A hearing my be held regarding additional documents in answers to directions issued by the Council. Finally, the Minister is requested to approve the drug for marketing. The average time of review and evaluation from the application stage at the Prefectural Government to MHLW approval is typically 18 months for prescription drugs, 10 months for non-prescription drugs, and 6 months for in vitro diagnostics.
Pharmaceutical Research and Manufacturers of America (PhRMA): This organization represents the leading research-based pharmaceutical and biotechnology organizations in the United States, and is devoted to developing medicines that allow patients to live longer, healthier, and more productive lives. The industry invested more than $30 billion in 2001 to discover and develop new pharmaceuticals. PhRMA organizations are leading the way in the efforts to search for new cures for a variety of diseases.
Japan Pharmaceutical Manufacturer's Association (JPMA): The Japanese equivalent of PhRMA. The JPMA is a voluntary organization of research-based pharmaceutical manufacturers that provide contributions to Japanese society by developing new pharmaceuticals. Member companies maintain appropriate communications with the objective to promote balanced public understanding of industry issues and developing solutions to these issues in order to support the thorough development of the industry. As of October 2001, the JPMA consisted of 82 members (including 20 foreign affiliates) and 16 committees. The JPMA consistently works in close cooperation with the International Federation of Pharmaceutical Manufacturers Association (IFPMA).
International Conference on Harmonisation (ICH): The International Conference on Harmonisation of Technical Requirements for Registration of Pharmaceuticals for Human Use (ICH) is a unique project that brings together the regulatory authorities of Europe, Japan, and the United States and experts from the pharmaceutical industries of each of these three regions to discuss the scientific and technical components of product registration. The purpose of this group is to make recommendations regarding the best ways to achieve greater harmonization in the interpretation and application of technical guidelines and requirements for product registration in order to reduce or prevent the need to duplicate testing required during the research phase of new product development. The objective of such harmonization is a more economical use of human, animal and material resources and the elimination of any unnecessary delays in the global development and availability of new pharmaceuticals while maintaining safeguards on quality, safety and efficacy, and sustaining regulatory obligations to protect public health. This mission is embodied in the Terms of Reference of the ICH.
Limitations and Delimitations
This problem is limited by the extent to which the United States and Japan choose to continue to permit the extensive interval of time from which pharmaceuticals are available in the United States to when they are available in Japan.
This problem is delimited by the extent to which the United States and Japan choose to cooperate in reducing or eliminating the extensive market delays between these two pharmaceutical superpowers.
The limitations of the primary dilemma include the extent to which American or Japanese citizens are delayed or limited in their access to life-enhancing or life-saving pharmaceuticals that are available in other areas. The delimitations of the problem include the extent to which governmental regulatory, trade, and international market restrictions are delimited or facilitated between the American and Japanese pharmaceutical markets.
Chapter 2
Review of the Literature work by L.G. Thomas III entitled The Japanese Pharmaceutical Industry – The New Drug Lag and the Failure of Industrial Policy, created in 2001, provides a comprehensive discussion of the industrial policies and domestic ecosystems that have contributed to the "new drug lag," a condition defined as the availability of pharmaceuticals in the United States many years before they are available in Japan.
A review by Jeffrey K. Liker, John E. Ettlie, and John C. Campbell entitled Engineered in Japan: Japan Technology-Management Practices discusses the attempts by the Japanese pharmaceutical industry to catch up to the United States despite its distinction of being one-fourth its size as well as a lag in the research and development of new products. This review emphasizes the best practices of the most successful organizations in the Japanese pharmaceutical industry.
A work by Michael R. Reich entitled Why the Japanese Don't Export More Pharmaceuticals: Health Policy as Industrial Policy provides detail regarding a number of policies that currently exist in Japan. The country has the second largest single-county market for pharmaceutical products in the world but is one of the lowest exporters among the major producer countries, with approximately 3% of total production contributed to exports for most of the postwar period. Imports continue to surpass exports by a three-to-one ratio. This review demonstrates how domestic public policies nurtured and promoted the Japanese pharmaceutical industry and created a domestic focus through a highly regulated market with prices established and regulated by the government. Health policy has served as implicit industrial policy. In the 1980s, the Japanese pharmaceutical industry emerged as a global competitor as a result of changes in health policy combined with modified business strategies.
The review Government Deregulation and R&D Intensity in the Japanese Pharmaceutical Industry: A Non-parametric Approach by Tetsuji Yamada, Tadashi Yamada, Nita Thacker, and Chang-Gun Kim demonstrates how recent developments and progress in the deregulation of the Japanese pharmaceutical industry by the Japanese government has led to its rising competitive status in the global pharmaceutical marketplace. Furthermore, the gradually increasing efforts by the Japanese to intensify its research and development (R&D) efforts have vastly improved Japan's status as a contributor to new pharmaceutical products and the technologies that give rise to these developments.
A review by Andrew McConaghie entitled Sun rising on new Japanese Pharma – How western companies are breaking in and Japanese companies are branching out from a $5 billion market provides a detailed analysis of the import and export functions of the Japanese pharmaceutical industry. Its status as the world's second largest pharmaceutical market has, until recently, been largely impenetrable to the efforts of foreign pharmaceutical organizations. As Japan's market reforms begin to take effect, and both American and European pharmaceutical companies review their efforts in Japan, the country's homegrown companies are simultaneously seeking to transform themselves into truly global competitive firms with significant opportunities for imports and exports.
1990-
1990 SRI International Report
INTRODUCTION
BACKGROUND AND ACKNOWLEDGEMENTS
This research study and analysis of Japanese efforts to expand into the international pharmaceutical market was conducted during May, June, and July 1990. The work was assumed to supplement the significant research conducted by SRI staff concentrating on Japan's domestic pharmaceutical market, to be subsequently published in our report Japan at the Crossroads. The latter report is basic to any true understanding of the scope and depth of current Japanese pharmaceutical internationalization attempts.
We have drawn on various sources of information to complete this report, including trade and business literature, standard reference works, business annual reports, and direct contact with a number of firms, including almost all 36 companies listed in Table 1 (found at the end of this report due to its length). Another significant source of information is decades of international pharmaceutical industry experience that consultants in the SRI Health Industries Practice contribute to this effort.
In this connection, we wish to acknowledge with thanks the interest in and support of our work demonstrated by Japanese and American executives alike. We especially wish to recognize Mr. Shiro Yamasaki, an official of the Japanese government that has been assigned to a post in New York.
This report reflects a "best-effort" attempt at profiling, interpreting, and forecasting Japanese pharmaceutical industry efforts to internationalize, identified from a U.S. perspective. To the extent possible within the budget constraints for this study, we have verified the data and information in this paper for accuracy and effectiveness; however, SRI does not assume any liability for errors or omissions in the report. Readers that identify such discrepancies are cordially invited to bring them to our attention.
We believe that this report documents and analyzes the current stage of Japanese pharmaceutical internationalization efforts to a more detailed extent than reports available from any other source. It is not the definitive report on the subject, for such an analysis cannot yet be written. Japanese internationalization efforts in the pharmaceutical industry only extend back 25 years – a very short time by Japanese measures – so the story is still unfolding. Because of existing industry economics, it is our view that companies from Japan are among the very few and select types of firms that have any chance at all of 'successfully breaking into the ranks of the top 25 pharmaceutical multinational corporations (PMNCs) in the world during the long-term future. Accordingly, Japanese moves and contributions to science and technology as well as management practices in the pharmaceutical field merit close scrutiny.
PMNCs" is the term for firms with 1989 dose-form pharmaceutical sales, primarily of Rx products, in excess of $250 million and with a minimum of 25% of such sales coming from captive marketing and distribution operations in at least 25 countries outside their home country, including such operations in several of the major pharmaceutical markets. This definition at present excludes all Japanese firms with the possible exception of Fujisawa.
II. SUMMARY AND IMPLICATIONS
The United States offers a relatively open and generous business environment and numerous opportunities in the large and diverse pharmaceutical sector. Accordingly, after several decades of half-hearted attempts at pharmaceutical internationalization in Southeast Asia, Europe, and North America, Japanese firms with pharmaceutical interests have clearly concentrated their overseas efforts on the United States.
Japanese firms face severe obstacles in entering and penetrating the U.S. pharmaceutical market. In addition to high entry barriers for this industry, Japanese firms must also manage and overcome specific internal weaknesses (see figure I in the Conclusions section of Chapter V). Nevertheless, as a result of the strategic philosophy underlying the objectives of Japanese firms, many Japanese companies that are now established in the United States in some way may rise as formidable competitors to the PMNCs. History has already demonstrated that these firms are resilient and tenacious.
The current situation in the United States is that some 40 to 50 Japanese firms with pharmaceutical interests already exist in the country; however, half of them perform only liaison and information-gathering activities. After examining the entry and penetration status of 36 small, medium, and large firms (provided in Table I), we have drawn a series of conclusions, including the following:
One-half of the 36 firms are among Japan's "top 30" in pharmaceutical rank, and one-third of the firms are nonpharmaceutical in nature.
Thirteen firms are engaged in BMC (bulk medicinal chemicals) business, and ten companies are actively marketing pharmaceutical dose-form specialties in the United States through their own organizations, and one-half are in the prescription drug business, and one-half are in the over-the-counter business.
We estimate that Japanese penetration of the U.S. dose-form business is 1.4%, equal to 1% of the Rx business and 2.4% of the OTC business, based on SRI narrow product universe definitions. The combined sales volume for 1989 was below $600 million.
Only three firms possess sales at or in excess of the $100 million level, and the leading firm is Fujisawa, with an Rx volume of $250 million. The next two leading firms in terms of sales are the over-the-counter subsidiaries of Yamanouchi and Otsuka (see Table 3 in Chapter III).
We also dismiss the notion advanced by some analysts and observers that the Japanese pharmaceutical companies are part of an "assault" on Western markets based on some carefully planned national Japanese enterprise.
The driving forces for pharmaceutical internationalization among individual Japanese firms are as diverse as their strategic goals and objectives. For some firms, the United States and some countries in the European Union represent sources of new products and technologies to support their domestic business. For other firms, international expansion has become mandatory for the establishment and funding of large and complex R&D systems that are now a prerequisite for global competition among PMNCs. Yet, other firms are seeking overseas opportunities to compensate for ground lost or likely to be lost in Japan. Thus, any true understanding of the drive for overseas market participation must be grounded in an in-depth understanding of the Japanese pharmaceutical market and the role that a given firm plays in it. The once secure domestic base may now be in jeopardy for many Japanese pharmaceutical firms.
The guiding strategic philosophy driving Japanese pharmaceutical firms is different from that which guides Western firms, particularly those found in the United States. Money in terms of capital, profits, and salaries is not an objective in itself. The claim is that people are the primary objective. Hence, the overarching business objectives for top Japanese pharmaceutical managers is to ensure that their employees have a secure, autonomous, and prestigious place to work and to create a corporate group ethic based on mutual obligations and loyalty that ideally lead to single-minded purposefulness.
The resources that Japanese firms bring to their internationalization efforts are not impressive when compared with those that the PMNCs can assemble. When these scarce resources are placed in context with the Japanese pharmaceutical firms, decades of poor international performance, including missed opportunities, one must conclude that Japanese pharmaceutical industry management has not been up to the task of internationalization in the past. Clear and recognizable signs exist that this deficiency has been recognized and remedied in some firms and will soon be addressed in many other firms.
Many issues now confront Japanese pharmaceutical industry executives in their struggle to internationalize their businesses. The most difficult issues involved in this engagement include the assemblage of people, money, and time, where time is perhaps the most significant because of the new industry economics that have descended on the global industry during recent years. From the Western analyst's perspective, time is running out for many Japanese firms as a result of the following characteristics:
Firms must be more aggressive
Firms must create larger critical mass economies for their firms
Firms must use the acquisition tool to grow and to compensate for their current weaknesses
These strategic imperatives are now being adopted by the most strategically advanced and internationally astute Japanese firms.
Regardless of the strategic tools that are utilized for a meaningful entry into U.S. markets as well as growth, Japanese firms must increasingly rely on local staff. Depending on local staff to manage their business, and providing those managers with sufficient opportunities and incentives, is a management challenge that Japanese pharmaceutical manufacturers have yet to overcome, especially in the United States. This will require a modification of management methods throughout the firm, including domestic headquarters. Such changes will be slow and will be resisted; we expect the issue of bicultural management to be a struggle for most Japanese pharmaceutical firms throughout the 1990s. This "people issue" also involves a number of organizational matters that many of these firms are now attempting to manage.
The future outlook for Japanese pharmaceutical internationalization is decidedly mixed. Some firms face a prospect in which they must divest, merge, or die. Others must pursue creative venturing avenues or die, and some firms must engage in acquiring other businesses to survive. Few if any firms will be able to simply "hang on" as in the past. The "convoy principle" is no longer operative for Japanese pharmaceutical firms internationalization efforts.
As is the rule in the pharmaceutical industry, success will also hinge on a firm's new product outlook. We see no evidence that this outlook is as strong for Japanese firms compared to those of established PMNCs, but it is recognized that this is a notoriously fickle area for prognostication. Japanese firms are taking more control over the development of new products, often through the utilization of contract clinical trial firms, but the distribution and marketing efforts that will place the highest possible value on these products do not yet exist. Therefore, product development and marketing must be a high priority on the agenda as the next step. Meanwhile, many Japanese have established networks with both commercial and academic entities to manage new products and ongoing business activities. Some Japanese firms have also established facilities in the field of exploratory research in the United States.
At the start of the last century, it is clear that some Japanese pharmaceutical firms need to rethink and perhaps make significant new decisions with regard to the direction and scope of their internationalization efforts. Urgency and action act as two key concepts in this context.
III PROGRESS TO DATE IN THE UNITED STATES
KALEIDOSCOPIC PICTURE
Approximately 125 Japanese firms from a variety of industries are currently engaged in activities in Japan designed to develop new drugs and other pharmaceutical products. One-third of these firms possess a direct presence in the United States, and a smaller number of firms are established in one or more of the countries that exist in the European community.
In 1990, none of the Japanese pharmaceutical firms in the United States were a member of the Pharmaceutical Manufacturers Association (PMA), and no formal industry association had been organized for these firms. However, the Japan External Trade Organization (JETRO) in New York City provides office space and support for a representative of Koseisho, Japan's Ministry of Health and Welfare. In addition to other responsibilities, this individual acts as a liaison to Japanese firms with pharmaceutical interests in the United States. In addition, this individual organizes lectures, presentations, discussion forums, and other events for company delegates who wish to belong to this informal group.
Table 1 demonstrates the current status of U.S. pharmaceutical market entry and penetration progress achieved by 36 Japanese Firms. Many of these firms state that they have no current plans or interest in entering the U.S. market; their activities are aimed at seeking new products and technologies for commercialization in Japan. In some instances, the businesses in that category do not possess a single, full-time employee assigned to their pharmaceutical interests.
The information in this table demonstrates an extraordinarily varied and a surprisingly heterogeneous picture. There is little evidence, if any, to support the notion held by some industry observers and analysts that such firms are part of a carefully planned national Japanese enterprise designed to capture the Western pharmaceutical market. Furthermore, the notion of an organized and impending Japanese "assault" on Western markets is unfounded.
Much emphasis has been added to the kaleidoscopic picture of the Japanese presence in the U.S. pharmaceutical market by providing a commentary of varied scope and depth in the last column of the table. Some overall observations on key components of the information in Table 1 will follow.
COMPANIES NOW ESTABLISHED IN SOME FORM
Companies that have become established to some degree include members of the Japan Pharmaceutical Manufacturer's Association (JPMA), large nonpharmaceutical Japanese firms with pharmaceutical activities (i.e. Hitachi), and firms specializing in over-the-counter (OTC) pharmaceuticals. Each of these firms is protective of its own ccrporate culture and identity. The top thirty Japanese pharmaceutical firms have now established a presence in the United States. These firms run the gamut from licensing agreements and joint ventures to direct marketing and manufacturing facilities in the United States. Eleven of Japan's top 36 pharmaceutical companies are actually nonpharmaceutical-based, with either new or established pharmaceutical operations that account for a small share of sales. In 1990, the following Japanese pharmaceutical firms with a presence in the United States employed more than 50 people: Fujisawa, Green Cross, Otsuka, Rohto, Sankyo, Takeda, and Yamanouchi.
GLOBAL SIZE AND SALES ACTIVITIES
Ten of the top 36 Japanese pharmaceutical companies in the United States in 1990 actually generated invoices for pharmaceuticals. Five of these firms were based in prescription drugs and five were based in over-the-counter drugs. Most of these invoices were for generic formulations, with the exception of Fujusawa's Cefizox, Vagistat, Pentam, Nebupent, and Takeda's Lupron. Otsuka's PharmaVite and Yamanouchi's Shaklee product lines represent over-the-counter vitamin and mineral supplements. Terumo is Japan's largest manufacturer of medical disposable supplies but is not considered a "pharmaceutical firm" per se. By 1990, Japanese-owned firms participating directly in the U.S. pharmaceutical market sold $579 million of their products, comprising a 1.4% market share of the total $39.3 billion for that year, which consists of 1% of total prescription drug sales and 2.4% of over-the-counter sales.
MARKET ENTRY/PENETRATION STAGES
The activities and operations of Japanese firms within the United States can be divided into four stages. In chronological order, these include the following:
Stage 1: The liaison with and investigation of the American market for Japanese-made dosage-form pharmaceutical specialty drugs designed for a specific therapeutic area, such as gastrointestinal, cardiovascular, and the Central Nervous System. The import of both bulk-form and dosage-form pharmaceuticals into the U.S. company and a U.S. pharmaceutical company to market the Japanese product in the American market.
Stage 2: The development of Japanese-made dosage-form pharmaceutical specialty drugs designed for a specific therapeutic area.
Stage 3: The manufacturing packaging, marketing, and distribution of Japanese-made dosage-form pharmaceutical specialty drugs designed for a specific therapeutic area.
Stage 4: The production of Japanese-made bulk-form pharmaceutical specialty drugs for specific therapeutic areas. Research efforts in the United States are directed towards this purpose.
These stages merely represent a guide, and they are not the only means by which Japanese firms can make progress in their efforts to penetrate the U.S. pharmaceutical market. In 1990, no Japanese pharmaceutical firm had established fully-integrated operations within the United States. However, Takeda, Sankyo, Fujisawa, and Otsuka are in the process of achieving this goal. In addition, that same year, the prescription product and marketing focus of Japanese pharmaceuticals within the American market appeared to be the preference for the hospital sector as well as injectables such as small-volume parenterals (SVPs).
LOOKING BACK INTO HISTORY
Changes within the past two decades in the pharmaceutical industry have extended beyond the forecasts of any current strategic focus. Retrospection at some strategy-related issues of the past two decades may be useful for future strategy development purposes.
Conditions in the 1970s included the following:
Declining profits as a result of:
Increasing foreign and domestic competition growing disparity between production capacity and domestic demand
The declining domestic health insurance pricing for pharmaceuticals
Increasing new product development, production, and marketing costs
Poor foreign marketing preparedness as a result of:
Weak product strength
Weak or nonexistent international marketing organizations
Weak international marketing research efforts
Stringent domestic government regulations result in the following:
Dramatic effects on new and existing ethical and proprietary products
Domestic industry fragmentation
The fragmentation of Japan's domestic pharmaceutical industry is perhaps the most significant problem. In 1971, the failure to enter into meaningful collaborations with competing firms is slowly causing the destruction of Japan's ethical drug practice. The Japan Pharmaceutical Manufacturers Association (JPMA) planned for improved cooperation within the industry and encouraged leading manufacturers to establish groups of organizations that would collaborate in research, purchasing, and production. The most frequent obstacles that hinder this collaboration include manufacturers' backward integration from wholesaling activity. In other words, manufacturers are so involved in the Japanese wholesaling network that it makes cooperation between the firms very difficult, if not impossible, without disrupting the course of this network. In addition, obsolete visions by manufacturing managers have been narrowly focused on the domestic Japanese pharmaceutical market and competition with domestic rivals.
The initiatives established by Japanese pharmaceutical manufacturers in the 1970s included the following:
Foreign expansion: A number of manufacturers have established overseas sales and production ventures. In the 1970s, the primary pharmaceutical export markets included Western Europe and Southeast Asia, with future target markets to include South America, Africa, and the Middle East. In addition, some Japanese manufacturers have licensed their technology overseas in special areas, and stronger initiatives aimed at exports are anticipated.
Diversification: Most Japanese firms are dependent upon their sales of pharmaceuticals intended for human consumption. However, some firms have begun to spread out into new product fields, such as veterinary drugs; consumer products, including foods, cosmetics, and personal care items; disposable medical supplies; and pesticides, including insecticides and herbicides.
As of this article, no signs of any mergers of major Japanese pharmaceutical firms were evident.
In the 1980s
Japanese pharmaceutical organizations captured less than a 1% share of the global pharmaceutical market. During this decade, these firms established a small presence in Southeast Asia, but little development was seen elsewhere. The firms also shifted their marketing priorities to the United States and Western Europe, where competition among the established pharmaceutical multinational corporations (PMNCs) was particularly intense as a result of the substantial business dealings that were found in these areas. Several Japanese firms were considering the purchase of U.S. generic pharmaceutical firms as a basis to develop operations. Takeda, Japan's largest pharmaceutical manufacturer, was engaged in a joint venture with Abbott Laboratories, a U.S. firm, while other businesses were merely pursuant of routine licensing agreements.
Outside of Japan, a number of established PMNCs, including Merck, Pfizer, and Glaxo-SmithKline possess resources in management, manpower, materials, and capital that vastly exceed the sum total of all Japanese pharmaceutical firms. Even in the 1980s, Japanese firms were not expected to surpass the PMNCs. Japanese firms unrelated to the pharmaceutical industry, particularly in the automotive (e.g. Toyota, Honda, Nissan) and consumer electronics (e.t. Sony, Panasonic, Hitachi) appeared to be stronger competitors of the established PMNCs.
In today's society, to succeed on a major scale in the international pharmaceuticals business, Japanese firms must develop bold and innovative strategies and invest heavily in them. The established PMNCs are expected to make additional progress in Japan than the home organizations are expected to generate abroad – additional grounds for concern in the Japanese pharmaceutical industry. After decades of effort, Japanese pharmaceutical firms may gain entry into a small group of the world's fully integrated and globally-implanted pharmaceutical and life science business organizations. This group may potentially control between one-half and two-thirds of the available global pharmaceutical market.
During the 1980s, Japanese pharmaceutical firms have been protected from the highly competitive global pharmaceutical business environment. In the 1990s and beyond, this protection has rapidly eroded and Japanese firms must endure significant change through internal restructuring and regeneration. Large nonpharmaceutical Japanese firms are a key component of this process, as new technology and management strategies are critical to their success. The single most critical factor is the ability of Japan's diverse interest groups such as physicians, universities, government bodies, and pharmaceutical manufacturers, to continue to strive for practical compromises.
The 1980s presented significant challenges for the Japanese pharmaceutical industry. Historically, the Japanese have demonstrated a great resolve and the ability to adapt rapidly to new and continually shifting conditions. Japanese determination and the mastery of consensus building established solutions to the challenges that confronted Japan's pharmaceutical industry in the 1980s, and this steadfastness continued through the 1990s. The internationalization of Japanese pharmaceutical firms has been slow, yet deliberate and incremental.
CONCLUSIONS AND EXPECTATIONS RELATED TO STRATEGY
Japanese Strategic Thinking and Practices
Until recently, Japanese pharmaceutical firms were not as profit-driven to the extent of the PMNCs; rather, they have been more people-driven. Although people rather than profits are the key components of these businesses, these firms continue to generate profits. In the early 1990s, such organizations had not yet demonstrated sincere aspirations to penetrate Western markets. Attempts to perform this function in Southeast Asia began in the 1960s with limited success. Japanese firms felt confident that internal research productivity would remain competitive within Japan and would also improve in overseas markets. These firms also felt assured that they would possess the ability to access low-cost capital while returning only a modest profit to investors. Finally, Japanese pharmaceutical leaders also felt that human resource practices, well established in Japan, would provide them with a competitive edge over the powerful Western PMNCs within core markets in the United States and Europe.
Japanese pharmaceutical managers have historically acted in a cautious manner and typically take fewer risks than their Western counterparts. In addition, they have spent significant amounts of time in gathering information, gaining familiarity, and establishing corporate and personal relationships. Some Japanese firms have also established personnel agreements whereby staff members have been assigned to their American or European partner's firm for a period of time to work on joint projects of interest. Results of these endeavors have been mixed and perhaps less productive than anticipated by both parties, due in large part to communication and knowledge barriers. Japanese firms such as Otsuka and Yamanouchi have successfully acquired various foreign organizations and are led by competent leaders that fit the U.S. mold rather than the Japanese stereotype.
The Japanese have made numerous mistakes in their dealings with the volatile U.S. pharmaceutical market by failing to decide and act in a timely manner regarding matters of utmost importance. Furthermore, the Japanese possess a lack of knowledge in the American market and often avoid acting quickly and responsively to a rapidly-changing market. This obstinacy has also manifested itself as some Japanese firms continue to develop pharmaceuticals in the U.S. market despite the abandonment of American firms in research and development efforts for Japanese drugs as a result of a poor outlook for a financially successful marketable outcome.
Some Japanese-American joint ventures (e.g. Takeda-Abbott) have been very costly for the Japanese. Takeda's favorable experience with joint ventures in Japan may have persuaded its management to believe that utilizing similar approaches would also be logical for the U.S. market, without evaluating alternatives. Other Japanese firms have engaged in costly agreements with major U.S. PMNCs without thoroughly evaluating alternative strategies.
Goals and Objectives
Although each Japanese pharmaceutical organization possesses its own distinct corporate mission and culture, much the same as in other countries, managers in Japanese firms tend to strongly possess a keen sense of responsibility for a firm's employees. Some view Japanese pharmaceutical efforts towards internationalization as an initiative to ensure that employees are guaranteed a secure, autonomous, and prestigious place to work. If Japanese pharmaceutical firms continue the mentality of placing concern in employees at the risk of reduced profits and possible losses above competing successfully in the global pharmaceutical market, their claims of achieving PMNC status by the year 2000 can be viewed as little more than optimism and anticipation vs. serious commitments to achieve such celebrated goals.
Many large nonpharmaceutical Japanese firms, such as Mitsubishi, Sumitomo, Sony, and Toyota, certainly possess extensive financial resources that surpass even the largest Japanese pharmaceutical firm. They also possess experienced executive leadership with substantial expatriate experience that have been more risk-oriented than their pharmaceutical counterparts in Japan. Yet, these large corporations are very aware of the high risk-reward situation in the pharmaceutical sector and recognize that their pharmaceutical activities are likely never to become more than a diversification of their basic businesses. Many have also seen the largely unsuccessful efforts of Western nonpharmaceutical firms in their attempts to enter the R&D-based pharmaceutical business and act as a significant participant. DuPont's move to disengage itself from its pharmaceutical concerns, after a quarter-century of costly efforts, provides a classic example of this dilemma.
The decline of the Japanese economy in the 1990s and the intense competition within Japanese borders have prompted many Japanese pharmaceutical companies to seek additional profits in overseas markets. In addition, the large JPMA firms such as Takeda, Sankyo, and Yamanouchi are internationalizing their efforts because the costs of research and development can no longer be supported merely by domestic sales of their pharmaceutical products. Global R&D efforts require global-scale marketing, distribution, and sourcing systems.
SUCCESS FACTORS AND RESOURCES
Key factors for success that Japanese firms are required to implement to sustain their businesses and make progress internationally include the following: new products, people, money, and time.
New Products
During the 1980s, many Japanese firms established discovery research ("R") agreements with important American and European academic research centers. These agreements reflected the concept that the future pharmaceutical market environment will demand innovative, rather than imitative, pharmaceutical technology. These agreements also reflected the cultural preference of the Japanese for learning to use new resources and gain experience in new environments through their "own" people, since many of these "R" agreements were created around Japanese scientists who visited academic research centers of the U.S.A. And Europe through sponsorships by major Japanese firms such as Eisai, Otsuka, Kirin, and Hitachi Kasei. These "R" agreements also reflected the philosophy of major Japanese pharmaceutical companies in that they possessed long-term visions and long time horizons.
By 1990, many Japanese firms had entered into drug product development activities through American and European licensees. In 2002, many Japanese executives are well on their way to mastering the challenging administrative and organizational skills required to operate sophisticated and globally integrated R&D systems. Back in 1990, neither the near-term prospects nor the long-term outlook for new and innovative Japanese pharmaceuticals were very respectable when compared with the activities of the Western PMNCs. Yet, forecasting the success of pharmaceutical products is not an exact science.
Several therapeutic classes are represented among Japan's promising drug candidates. These include antibiotics (particularly cephalosporins and quinolones), cardiovasculars (especially cholesterol reducers and calcium antagonists), bronchodilators and antiasthmatics, gastrointestinals and a series of biological response modifiers, using biotechnology products, with potential applications in cancer, viral, and inflammatory disease management. Less hopeful prospects in the U.S. market include cerebral activators and stimulants classified as nootropics or "smart drugs," which may run into difficulties with the U.S. Food and Drug Administration's (FDA's) efficacy standards.
In the over-the-counter (OTC) pharmaceutical sector, some new Japanese transdermal products are currently in development for long-term use. Organizations such as Otsuka, Taisho, and Yamanouchi are also introducing their consumer drinks and tonics to the U.S. market. While "drinks" are clearly beverages, "tonics" are more difficult to categorize, since such "vim and vigor" products were not established in the U.S. mass market back in 1990. Market positioning of such products may be ground-breaking once they navigate through the FDA regulatory process. Japanese drug companies do not require blockbuster drugs to succeed in the U.S. prescription and OTC markets. Their lack of adequate infrastructure in the United States does not yet permit such a full exploitation of these types of products.
People
Although Japanese pharmaceutical executives may prefer to rely on Japanese nationals for their internationalization efforts, they must increasingly rely on local employees. In 1990, the maximum expatriate stay for Japanese executives in the United States was 5 years. Such firms as Fujisawa, Otsuka, Takeda, Eisai, and Daiichi had already employed U.S. staff to fill upper-level executive positions. Though Japanese executives have met their overseas management challenges by employing the local populace (e.g. Americans, Britons, French, Germans, Swiss, etc.), older executives have expressed greater concern for the newer breed of younger, more "Westernized" Japanese executives, with their "less traditionally Japanese" values, work ethics, lifestyles, and work attitudes. It is this new breed of rising Japanese executives who have only recently entered the workforce and have managed Japanese "Big Pharma" in the 1990s and will continue to do so throughout the new millennium.
Another major human resource-related challenge facing Japanese expatriate executives perform service in the United States is the competitive compensation of top U.S. executives. American pharmaceutical executives are not only paid more than their Japanese counterparts, but they also receive such favorable perks as stock options. This disparity possesses the potential to create a disruptive impact on personnel policies regarding compensation and benefits at the Japanese home office.
Money
Even the most significant Japanese pharmaceutical firms do not possess the financial resources to engage in major acquisitions. Only a few nonpharmaceutical Japanese firms, such Mitsubishi, Toyota, and Sony, possess the necessary funds to acquire any of the largest U.S. pharmaceutical companies, such as Merck, Pfizer, Johnson & Johnson. As a result of the current economic recession in Japan, the Japanese pharmaceutical industry can no longer continue to rely on ample, patient, and low-cost capital. In addition, the value of the unit of Japanese currency has fallen from approximately 360 to the dollar in 1970 to 120 in 2002. However, Japanese companies may possess disposable assets with values far greater than those demonstrated in accounting statements. In the early 1990s, these macroeconomic assessments may have influenced Japanese pharmaceutical investment timing decisions more than in the past.
It appears that the large majority of Japanese firms possess the least control over capital resources. In 1990, the cost of capital attributed to about half of the average New Chemical Entity (new drug) [NCE] cost of $230 million. As a result, a pharmaceutical firm's self-financing capability was an important competitive tool when product approval times took approximately ten years and out-of-pocket expenses were high. In 2002, the average NCE cost is $500 million and product approval times in America have been reduced anywhere from one to two years as a result of the utilization of additional regulatory reviewers of Investigational New Drug (IND) [first-stage] and New Drug Approval (NDA) [final-stage] applications to the U.S. Food and Drug Administration (FDA). In 1990, most Japanese pharmaceutical executives were more risk-averse compared to their American counterparts, when it came to making decisions regarding venture decisions for international financial projects. This weakness had an adverse affect on Japan's ability to compete in international financial markets, and demonstrated the need for such firms to increase their profitability in order to survive in the global pharmaceutical marketplace.
Time
Throughout the 1970s, Japanese, European, and American pharmaceutical firms had conceded a small amount of domestic market share to foreign pharmaceutical firms and began their expansion into international markets. Throughout the 1980s, the global economics of the pharmaceutical industry escalated dramatically. The democratization of Eastern Europe and Russia opened up dramatic new vistas for the industry. In the 1990s, many Western pharmaceutical companies were not willing or able to continue competing in the global pharmaceutical market; therefore, many mergers and acquisitions of such firms took place.
In the current market, Japanese firms may have run out of time in their internationalization efforts if significant strides and strategic moves are not made to become more competitive in the world's ethical drug marketplace. Time perceived as a scarce resource may have been an uncommon concept to Japanese pharmaceutical executives in the 1990s, but recognition of its importance was required for future success in the global pharmaceutical market. Seizing market opportunities was crucial for key Japanese pharmaceutical firms to compete as fully-fledged PMNCs. A major deficiency confronting Japan pharmaceutical networks in the 1990s were U.S. And European marketing and distribution networks. These required sufficient resources to establish and secure products, people, money, and time. This major dilemma confronted the Japanese pharmaceutical industry during their internationalization efforts of the 1990s.
ANTICIPATED STRATEGIC MOVES
Amalgamation
In the 1990s, many pharmaceutical industry analysts felt that it was inevitable that amalgamation was the Japanese pharmaceutical industry's best chance for future domestic and international survival in the global pharmaceutical marketplace. Partner candidates for such amalgamations include Japanese national firms and foreign firms from the United States and Europe. Cross-cultural mergers that took place included SmithKline based in the U.S. And Beecham based in the U.K., which merged again with Glaxo-Wellcome to become Glaxo SmithKline in 2000; Hafslund-Nycomed from Norway and CL Labs from Austria; Apothekernes from Norway and Dumex from Denmark; various acquisitions via Abbott Laboratories of the U.S., such as Parmed, Barre-National, and NMC; and Rhone-Poulenc of France and Rorer of the U.S. The Japanese firm Rohto's major acquisition of Mentholatum in the U.S. should also be classified as a cross-cultural "icebreaker" because of the relative magnitude of the merger.
A number of barriers to expanded trade flow in the pharmaceutical industry disappeared as global pharmaceutical industry economies of scale and communications or information technologies began to change. This provided Japanese trading firms, with decades of experience as global distributors and international business managers, primarily in the automotive and consumer electronics industries, with new opportunities in the pharmaceutical arena. Major themes established in the 1990s regarding Japanese pharmaceutical industry's internationalization efforts included resource pooling, full-ownership relinquishment, corporate management autonomy away from the "home" country and majority ownership divestment, in addition to retention of management authority.
Venturing
In the 1990s, project-based partnering or venturing (PP-Vs) replaced sector-wide joint ventures (J-Vs) as the strategic collaborative avenue between Japanese and American pharmaceutical firms. In the 1980s, Japanese firms engaged in broadly-based joint ventures with American firms, including Japan's Fujisawa, Chugai, Takeda, Tanabe, and Yamanouchi in collaboration with U.S. SmithKline, Upjohn, Abbott, Marion, and Lilly, respectively. Benefits were certainly acquired by both Japanese and U.S. partners of each of these ventures, but lost opportunities were also evident. These included lost licensing opportunities for U.S. firms with other Japanese pharmaceutical firms, and for Japanese firms, a loss of opportunities to concentrate research and development interests in a more focused project-based partnering or venturing situation.
Traditionally, pharmaceutical broad-based joint ventures have not successfully prospered in the American market. Even U.S. firms with a long history within Japan, such as Merck and Pfizer, have yet to establish a successful joint venture with a Japanese firm with the U.S.
Japanese pharmaceutical executives have gained experience in establishing PP-Vs within their domestic markets. Japanese ventures within the U.S. proliferated and continued the process established by Merck in their agreements with Astra, Johnson & Johnson, and DuPont. Such agreements initially provided primary benefits to the American partner, but such is the price of foreign market entry. Japanese pharmaceutical firms Fujirebio, and Ajinomoto, among others, developed Japanese-American PP-Vs in the 1990s. Firms such as Green Cross and Terumo, beyond the immediate pharmaceutical arena, such as medical devices, also engaged in successful ventures in the American market.
Acquisition
The acquisition of firms is another strategy that Japanese pharmaceutical firms relied upon for entry into the U.S. pharmaceutical market. Some Japanese pharmaceutical firms have successfully acquired U.S. firms, including Otsuka's acquisition of PharmaVite, Fujusawa's purchase of LyphoMed, Yamanouchi's acquisition of Shaklee, and Chugai's buy-out of Gen-Probe. Other acquisition candidates and objectives loom on the horizon.
One rationale for acquisition is that the collaboration provides an avenue for the Japanese firm to market some of its products through the acquired U.S. company. A significant example of such an effort was Yamanouchi's acquisition of Shaklee. Yamanouchi's line of tonic drinks and medicated plasters fit well into Shaklee's line of products for health-conscious Americans. Though in the past, Japanese pharmaceutical managers have been reluctant to utilize acquisitions as a market-entry strategy, market analysts expect that this aversion will wane for a variety of reasons.
Shareholder expectations that Japanese investment in the research and development efforts of the acquired U.S. firm should yield significant returns in the 1990s and beyond. Effective production, marketing, and distribution infrastructures should already be in place at the acquired U.S. firm once regulatory approval is granted for the marketing of the new pharmaceutical product. The scarce resources of time and people will not permit the slow, incremental, step-by-step, internal development process, historically characteristic of Japanese pharmaceutical companies, in today's global pharmaceutical market. Furthermore, the acquisition of U.S. firms may offset the risks associated with the uncertain quality of a Japanese pharmaceutical company's product pipeline.
Japanese acquisitions of U.S. firms increased in the 1990s. Factors that make U.S. firms attractive for acquisition include the relative small size of the firm, their reasonably strong international network, a "tired" or "tried-and-true" product line, and a waning interest in family ownership. U.S. generic pharmaceutical firms also offered exceptional opportunities for Japanese acquisition in the 1990s.
CONCLUSIONS
As a result of an increasingly competitive domestic market, Japanese internationalization efforts gained momentum in the late 1980s. Japan's focus was on the United States for numerous reasons, including its status as the world's biggest single market, its modestly severe competition, its great opportunities for niche strategies, the lack of meaningful price controls, its reasonably open and hospitable business and cultural environments, and its access to world-class and leading-edge centers of excellence in medicine, the pharmaceutical and life sciences, and clinical research.
The desire and need for new products, both in Japan and internationally, has made U.S. access to world-class medical R&D very attractive to Japan. Many R&D agreements had already been established between Japanese firms and U.S. universities and continued to grow and flourish throughout the 1990s. Overall, Japanese firms are not as strong as pharmaceutical multinational corporations (PMNCs). The one weakness that PMNCs possess relative to the Japan Pharmaceutical Manufacturing Association (JPMA) firms is their employee makeup. Japanese firms are far more loyal to their employees, and vice-versa, than any U.S. PMNC, including Merck, Pfizer, Bristol Myers Squibb, and others. However, JPMA firms are far weaker than U.S. PMNCs in the area of organizational structure.
JPMA firms are not well organized on the homefront to engage in effective global market participation. Reorganizations of U.S. operations for such firms as Eisai, Fujisawa, Otsuka, and Takeda, as well as the different organizational approaches for JPMA firms in the U.S., provide an explanation for their shortcomings in the organizational management of U.S. operations. Japanese firms that have acquired U.S. firms such as Otsuka's PharmaVite, Yamanouchi's Shaklee, and Rohto's Mentholatum have demonstrated greater organizational prowess as a result of such acquisitions.
From an organizational perspective, Japanese pharmaceutical research groups had been historically oriented towards domestic needs, whereas "international" efforts had traditionally been identified with the export of bulk pharmaceuticals. In the 1980s, few Japanese pharmaceutical firms were organized and managed as international firms, much less as global firms. However, in 1989, Takeda, Japan's largest pharmaceutical firm, reorganized and developed a Pharmaceutical Affairs Division, which essentially merged the R&D functions for both the Japanese domestic and international markets.
PMNCs have an advantage over JPMA firms as a result of their considerable amount of experience in organizing and reorganizing to remain globally competitive in addition to possessing the staff familiar with such management moves. In the 1990s, Japanese pharmaceutical firms increased their potential for success in internationalization efforts by amalgamating engaging in joint ventures, or acquiring U.S. firms.
The value of the global pharmaceutical market, including Eastern Europe and Russia, approached $500 billion in the year 2000. Japanese firms obtained a small percentage of that market beyond Japanese borders of approximately $10 billion. Unlike PMNCs, Japanese pharmaceutical firms do not embark on investment ventures, based largely upon modeled venture economics, for the development of new products. Japanese strategic philosophies, can potentially initiate formidable competition for PMNCs while maintaining a relatively secure domestic base in order to ensure the success of internationalization strategies.
SUMMARY, CONCLUSIONS, AND IMPLICATIONS derived from 1990 SRI International report)
SUMMARY
"crossroads" is a decision point that can be reached from several approaches. An "intersection" is the point where a decision must be made between alternative courses for the future. As a result of the highly dynamic and potentially far-reaching ongoing developments within Japanese society, economics, and health technology, Japanese policy makers had reached several crossroads during the evolution of the Japanese pharmaceutical sector during the 1990s. Policy makers must make decisions at these crossroads in order to address emerging social expectations and existing social imbalances regarding health care, while simultaneously minimizing damage to successful policies and important interest groups. They must also balance national and international standards for pharmaceutical approval and use and prioritize industrial promotion approaches and health improvement missions. These policy makers must also develop health delivery infrastructures that are capable of meeting emerging needs while tempering current and future demand.
Japan's pharmaceutical market and industry experienced dramatic changes in the 1990s as a result of macroenvironmental pressures. Such changes forced various corporate managers within Japan's pharmaceutical industry into crossroads themselves regarding decision-making processes in order to survive and thrive under these pressures. Wholesalers chose a mix of distribution and marketing services and decided whether to strengthen customer relations at the expense of suppliers, or vice versa. Domestic pharmaceutical firms decided whether to lead, follow, or resist new patterns of product development, marketing, and distribution. They also decided how to allocate their resources amongst international, domestic, research, and investor demands, and identified ways to reconcile their traditional visions and postures with emerging pharmaceutical economics. PMNCs and large nonpharmaceutical Japanese firms developed perspectives on Japan's pharmaceutical business that set Japan's opportunities and requirements in the context of competing business areas and industry dynamics. These perspectives also supported strategic choices with tactical steps — "to retain, modify, or dismantle existing practices and relationships in product acquisition, marketing, and development.
The resolution of competing socioeconomic and technological industrial interests and needs required political guidance and regulatory implementation, and was strongly influenced by Japan's domestic and international concerns and obligations. The challenges for corporate pharmaceutical planners and decision-makers was to understand these macro pressures, to anticipate policy shifts and competitors' moves, to identify resulting opportunities and threats to their companies, and to take appropriate action. Thus, in the 1990s, the pharmaceutical business in Japan was driven by a new set of interactions within and among public and private sectors.
Macro Pressures
Though many Japanese firms achieved significant market and technological leadership within several industries during the 1980s, Japan's pharmaceutical industry was a highly visible exception to the rule within technologically-intensive industries. During this period known as the "bubble economy," Japan accumulated wealth and economic power at a pace seen in world history on a few select occasions. When this "bubble" burst during the end of the 1980s and beginning of the 1990s, the changes in the value of the yen, Japan's unit of currency, buffeted all measures of wealth. In today's economy, much of Japan's wealth remains within its companies. Consequently, neither the government nor the population possesses any great wealth. Though Japan is a world leader in literacy, safety, and life expectancy, specific aspects of its infrastructure, such as housing, are less than ideal. However, Japan's closely-knit social fabric works to combat these strains upon society.
Though Japan's governmental financial stability strengthened considerably during the "bubble economy" of the 1980s, it was far from secure. The total tax, pension, and health care payments to Japan's growing elderly population, termed the "national burden," exceeded 40% in 1990 and continues to grow in the twenty-first century. In addition, with changing urban lifestyles and values, heightened consumer expectations leads to a new set of demands.
In 1990, health care expenditures (HCE) in Japan were approximately 6.3% of national income, compared to nearly 12% in the United States. Despite this lower percentage, Japan still provides readily accessible health care services to its population. Ongoing health care issues in Japan include increasing quality and efficiency with tempering demand. The Japanese Ministry of Health and Welfare (MHW), or Koseisho, emphasizes control of health care spending and expenditure regulation. Unlike the United States, the Japanese health care system is considerably in control. Additional resources are readily available should health care develop into a higher social or political priority.
Japan's health care system differs from that of the United States in a number of ways. A primary difference is the huge role that pharmaceuticals play as a source for physician and hospital income, which can be as high as 40% in the U.S. market. Pharmaceuticals comprise up to 30% of health care expenditures in Japan, and an average of up to five prescribed medications is dispensed to each patient per doctor visit. Thus, Japan's pharmaceutical supply system has a far greater impact upon different interest groups, such as pharmaceutical firms, physicians, and regulatory agencies, than in the United States.
Historically, one important difference between Japanese and American pharmaceutical firms is that financial performance has played a less important role for formulating strategy in Japan. Less stringent financial demands have reinforced Japanese management's patience and focus on long-term strategy. However, the end of this period in Japan's economic history was signaled by the collapse of the Tokyo Stock Exchange (Nikkei) in 1990 at a decline of 40% — "thus "bursting the bubble" economy of the 1980s during which Japan achieved unprecedented economic prosperity.
Therefore, the subsequent economics of Japanese pharmaceutical business forced Japanese industry executives to become more concerned about capital availability, cost, and return. Accordingly, financial issues played a more significant role in the Japanese outlook, strategies, and decision-making processes during the 1990s. Up until 1990, the globalization of pharmaceutical technology and its markets proceeded much faster than the globalization of financial and management practices.
Domestically, Japanese costs and benefits of stock market performance are generally outside their control. Such external factors as variability in the value of the Japanese currency or "Yen" and the impacts from the liberalization of Japan's earlier restrictions on foreign-capitalized companies identify the vulnerabilities of the Japanese pharmaceutical industry and markets at home.
Micro Drivers
Japan's prescription pharmaceutical demand at the manufacturer's level in 1989 was approximately 3.3 trillion yen or $23.5 billion, the world's second highest total behind $28.5 billion for the United States, and the world's largest total on a per capita basis. However, Japan's population is less than half that of the United States This approximation falls short of the Japanese government's estimate of approximately 5.5 trillion yen or $39 billion.
An overview of Japanese prescription pharmaceutical demand in 1989 revealed that the ethical drug demand for modern, Western pharmaceuticasl equaled $20.7 billion. This estimate emphasizes the exclusion of additional pharmaceutical product classes for international market-size comparisons, which are unique to the Japanese market, such as certain types of vitamins, tonics, plasters, and other kanpo. During the 1980s, the Japanese pharmaceutical demand for prescription medications grew at an annual rate of 5.4%. This growth rate continued throughout the 1990s, yielding a market share of 5.8 trillion yen or $41.5 billion dollars in the year 2000, second to the United States.
Various PMNCs and large nonpharmaceutical firms now seek entry or expansion into the Japanese pharmaceutical industry to capture a share of this growth. Such firms contribute new resources, products, and business practices to the market, thus raising the level of competitive advantage. Many new nonpharmaceutical entrants into the Japanese market have demonstrated limited success in their attempts thus far. Some have even abandoned their efforts despite the large sums of capital that have been invested. The larger firms with a stronger commitment have continued their efforts.
PMNCs have fared better than nonpharmaceutical firms in establishing a presence in the Japanese pharmaceutical market. In 1990, seven PMNCs ranked in the top 30 Japanese pharmaceutical firms and have established the product development, marketing, and distribution infrastructure essential to sustain this advantage. PMNCs captured 10% of the Japanese pharmaceutical market share in 1970, 15% in 1980, 23% in 1990, and 33% in 2000.
New pharmaceutical products are the key to ethical drug demand growth and industry prosperity. In 1990, Japan's Ministry of Health, Labor, and Welfare (MHLW), or Koseisho, was a world leader in the number and acquisition of New Chemical Entity (NCE) approvals. Though clinical trial costs and requirements are constantly increasing, their expense in Japan was still relatively low at that time. The clinical trial and drug approval process in Japan was also capable of achieving rapid completion and several PMNCs had launched products in Japan far ahead of other major markets. Today, Japanese regulatory authorities and pharmaceutical purchasers provide physicians with governance over product choice. As a result of the Japanese National Health Insurance reimbursement and pricing system, physicians are particularly receptive to new products. Furthermore, product life cycles in Japan tend to be shorter than in Western areas. The Japanese price revision system has considerably shortened the profitable period within these life cycles for new pharmaceuticals. In 1990, generic drugs were not yet an important issue within the Japanese pharmaceutical market.
The importance of the price-based promotion of pharmaceuticals in Japan began to decrease in 1990. Greater standardization of the price revision mechanism, consumer shifts and refocused company marketing approaches contributed to this reduction of importance. In 1990, approximately 75,000 pharmaceutical promotional and sales staff were in existence, roughly 1 for every 2.5 physicians. In the United States, this ratio was 1 pharmaceutical sales representative for every 12 physicians. Japanese pharmaceutical manufacturers employ about 60% of thee 75,000 promotional staf, f and wholesalers employ the remaining 40%. In 1990, manufacturers began shifting their focus from price-based selling to information-based marketing, similar to the pattern implemented by the United States in the 1980s.
The long-term success of any potential entrant into the Japanese pharmaceutical market depends upon its mastering of the Japan's complex pharmaceutical distribution system. In the 1980s, Japanese pharmaceutical wholesalers had consolidated into primarily six large multiregional wholesalers with 20-30 "emerging" regional firms as strong contenders. The multiregionals have increased their market power with the major Japanese pharmaceutical manufacturers due to their increased distribution efficiency. However, Japan's distribution system is more open and accessible to newcomers than ever before. Yet, distribution services within Japan have become increasingly expensive for new entrants.
The past intricacies of the Japanese pharmaceutical distribution system led many PMNCs to initially form partnerships with Japanese pharmaceutical firms to gain access to their domestic distribution services. After hearing of these complexities, some PMNCs, including Merck and Pfizer, began distributing their products on their own, thus sacrificing important opportunities to gain information and build personal relationships with large domestic Japanese pharmaceutical firms. As other PMNCs in Japan increase their sales volumes, they have also come to a crossroads where they must decide whether to continue using the distribution system of their Japanese partner, or to establish their own.
Human resource issues shall continue to be of primary concern to domestic and foreign pharmaceutical firms in the Japanese market. It remains a challenge to hire and retain highly-qualified medical representatives (also known as pharmaceutical sales representatives in the United States), clinical research associates, and experienced managers. Large Japanese pharmaceutical firms, including Takeda, Sankyo, Yamanouchi, and Fujisawa, face obstacles in the personnel arena and these challenges are magnified for the smaller, less established firms in Japan. These human resource challenges relate to the development of harmony, not only within each pharmaceutical firm, but also within groups such as university professors, clinicians, wholesalers, and government officials with an external presence. These human resource issues may represent the greatest barriers for foreign entrants into the domestic Japanese pharmaceutical market.
CONCLUSIONS
Opportunities and Threats
The medical care and pharmaceutical supply systems in Japan require extensive modifications, and policy makers as well as regulators are entering an era of experimentation.
Japan's present medical system was designed immediately following World War II and has experienced little change since then, with the exception of the regular expansion of coverage. Though adequate in the past, this system could not handle Japan's aging population, with its slowing birth rate and increased life expectancy. At this time, diseases shifted from acute conditions to chronic illnesses and the Japanese population developed greater expectations and an awareness of "wellness" and preventive medicine. Japan's Ministry of Health and Welfare also developed regulations for new types of medical facilities, as well as new structures for healthcare payment. These included National Healthcare Insurance (NHI) reimbursement for nursing homes and other "alternative" care sites, classifying hospitals by technology and patient-care capability, and instituting "gatekeeper" systems for controlling patient access to some healthcare facilities.
Cost control is not the primary objective of these changes. The quality of healthcare, the equity of its distribution, and the social welfare of patients remain important goals. Until recently, Japan's lavish 'fee-for-service' healthcare payment structure has fostered among the most excessive utilization of healthcare the world has ever seen. Hence, pharmaceuticals are a prime target for cost-controlling measures. These cost-controlling measures are shifting from price-based to volume-based in the use of services, medical products, and pharmaceuticals.
Capitated payments to medical institutions for products and services, formularies of reimbursable products, and therapy protocols based on outcomes research have been demonstrated to have a negative impact on Japanese demand for pharmaceuticals in the short-term. Increasing patient co-payments for medical services, more severe and frequent price revisions, and the switching of prescription pharmaceuticals to over-the-counter (OTC) drugs have demonstrate to have the least negative impact on Japanese ethical drug demand in the near future.
In 1990, Japan continued its aversion to competition-based cost control. Intervention by governmental regulatory authorities to manage Japan's medical services and its pharmaceutical market continued to dominate its means of controlling healthcare costs. The regulatory policy development process is neither sudden nor unpredictable. Japanese pharmaceutical firms that closely monitor governmental and industrial policy developments regarding pharmaceutical approval, marketing, and distribution processes and carefully analyze those policies' likely implications should have ample time to develop appropriate strategies to optimize the marketing of their pharmaceuticals in light of those regulatory changes. Such corporate activities also minimize negative impacts and identify new opportunities.
Japan is striving to increase its overall role in the global pharmaceutical enterprise while simultaneously ensuring that the country assumes an essential position in the technology and market mix of all leading PMNCs.
Japan possesses the world's second largest demand for pharmaceuticals, behind the United States, which grew at a 5% annual rate in the 1990s. Though this represented the lowest growth rate among the world's largest industrial powers, this did not imply market saturation. Since few, if any, price increases occur in Japan on marketed pharmaceutical products, this modest growth rate was represented by real unit growth and from higher-priced new pharmaceuticals. Hence, Japanese pharmaceutical demand growth had a much stronger foundation than that experienced in the United States. Japan's growth also varied widely among therapeutic classes and subclasses. Internationally recognized product types grew much faster at the expense of pharmaceutical products unique to Japan.
The Japanese economy accounted for nearly 19% of the $262 billion world pharmaceutical market in the year 2000. During the 1990s, approximately $400 billion was available to competitors in the Japanese pharmaceutical market. PMNCs captured approximately $120 billion of this business volume. In the 1990s, Japan lagged behind Western markets in such areas as pharmaceutical promotion, information technology, and clinical development skills. The weakest area of the Japanese pharmaceutical industry appears to be in research and development (R&D), where it lags behind the PMNCs in terms of quantity (research money spent) and quality (drug innovations). Though domestic Japanese pharmaceutical firms have increased their pharmaceutical R&D spending in recent years, it is highly unlikely that it will ever come close to the amounts spent by such pharmaceutical multinational corporations (PMNCs) such as Merck, Pfizer, Johnson & Johnson, or GlaxoSmithKline.
Though some inroads into innovation are currently under development, Japan's domestic pharmaceutical firms have yet to demonstrate the depth and breadth of truly innovative pharmaceutical products beyond their traditional strength in the area of antibiotics. Japanese research management practices and staff encourage what is known as "fast follower pharmacology," or research oriented towards developing new chemical entities (NCEs) based upon established therapeutic principles. This characteristic permitted Japanese pharmaceutical researchers working for domestic firms, as well as PMNCs, to claim an increasing share of globally successful NCEs. However, many of these were mainly exploitative or imitative "me-too" drugs, rather than innovative or "blockbuster" wonder drugs.
The Japanese market, though complex and unique amongst major world markets, is not mysterious, impenetrable, or unfair.
Japan's strong sense of ethnic self-identity and communality has influenced the development of insular, protective practices, which discourages new entrants to its pharmaceutical business. Such postures are found in other markets, including automotive and electronics. However, efforts in the 1990s have eliminated the most restrictive of these practices. Several PMNCs that have successfully penetrated the Japanese pharmaceutical market have demonstrated that market entry, penetration, and integration can be accomplished using a careful, consistent, and well-conceived strategy that recognizes the characteristics required for success in this unique sector of Japanese industry.
Japan's Ministry of Health, Labor, and Welfare (MHLW), or Koseisho, is Japan's equivalent of the United States' Food and Drug Administration (FDA). The MHLW established no coherent or sophisticated national pharmaceutical industry promotion policy during the 1990s. The MHLW's primary mission, similar to that of the FDA, is to protect and promote the health of the Japanese people. Regulatory measures implemented within Japan during the 1990s favored the large, established firms in Japan, whether domestic (e.g. Takeda, Sankyo, Yamanouchi) or PMNCs (e.g. Merck, Pfizer, Bristol-Myers-Squibb), at the expense of smaller, or large, poorly prepared newcomers.
Western management styles, policies, and expectations must adapt accordingly to the challenging Japanese market. Human resource issues and consistency in financial performance are two areas where this adaptation is most prominent. Firms that do not possess a new or rapidly growing portfolio of pharmaceutical products may experience difficulties with Japan's biannual price revisions. However, such price reductions are not unexpected and are manageable through proper customer targeting, pricing strategies, and the appropriate product portfolio. Profitable opportunities are available to companies that can adapt to Japanese market characteristics and requirements for success. Factors for such success include the appropriate of people, time, and money, as well as products, focus, and flexibility.
While portrayals of the Japanese pharmaceutical environment as a harsh environment are true to some degree, even some domestic companies with poor new-product records have survived, and others have even prospered. The Japanese pharmaceutical industry is just beginning to experience the type of fierce domestic competition that has propelled other Japanese firms, such as Sony, Toyota, and Mitsubishi, to become world leaders.
The pharmaceutical industry in Japan experienced an unprecedented period of dynamism and turmoil in the 1990s. The restructuring and consolidation noted in the global pharmaceutical industry has barely influenced Japan. Domestic companies have yet to undergo any significant consolidation. Several driving forces, which led many managers of Japanese and foreign companies to the conclusion that Japan is in an anomalous position, yet to be driven into such consolidation, include the following:
The loss of new sources of pharmaceutical products as more PMNCs develop, market, and distribute on their own and compete with domestic Japanese firms for licensing opportunities within the Japanese market
The significant investment requirements for world-class and world-scale research
The even larger requirements for investment in international product development and marketing capabilities to capture the benefits of research success
The increasing investment opportunity for higher and consistent returns
The dynamics in distribution practices, which are eroding a once important competitive advantage of large domestic firms
The international constraints that will limit discriminatory protectionist measures
Industry Outlook
The outlook for the various segments of Japan's pharmaceutical industry is multifaceted. While domestic Japanese pharmaceutical firms possess competitive advantages in Japan over newer Japanese entrants and the average PMNC, they enjoy few advantages over the leading PMNC already established within the domestic Japanese pharmaceutical market. Firms that have improved their research efforts, international product development, marketing capabilities, and management system in diverse ways will continue to prosper in Japan.
A number of mergers and acquisitions (M&As) that took place in the global pharmaceutical marketplace in the 1980s were viewed with keen interest by many forward-thinking Japanese pharmaceutical industry leaders. Many of these leaders believed that the future viability of their companies might depend upon their engagement in partnerships with other firms. At that time, these M&As included Marion-Merrell Dow, Rhone-Poulenc's acquisition of Rorer, and Merck's joint ventures with Johnson & Johnson as well as DuPont. This dynamism has been viewed as evidence of the following developments:
New benchmarks have been developed for corporate size, product portfolio scope, and the functional capabilities of firms necessary for current and future global pharmaceutical competitiveness. Developments within the global pharmaceutical industry regarding the relevance of economies of scale, will force new strategic decisions upon many research-based pharmaceutical firms throughout the world.
The conclusion that the United States may become less significant as the core driving force for the worldwide pharmaceutical business, in terms of growth and profitability, and perhaps in the production of new compounds.
The emergence of Europe — "including Eastern Europe and the former Soviet Union — "and Japan as the "new" pharmaceutical worlds for "modern medicine." The erosion of Japan's relative isolation from the global pharmaceutical industry began with the removal of capital restrictions in 1975.
These factors involve significant implications for Japan's corporate pharmaceutical market participants. Many large nonpharmaceutical Japanese firms that seek pharmaceutical business entry must have established a position within Japan's domestic pharmaceutical market before seeking global pharmaceutical business access. An independent and capable domestic operation is a necessity for companies that desire to join a distinguished group of the world's leading pharmaceutical firms during the new millennium. In 1990, only half of the world's top 20 leading pharmaceutical firms had established a foothold within Japan's pharmaceutical market, and one-fourth clearly had failed to do so. This marked an end to the attitude of complacency regarding the pursuance of the domestic Japanese pharmaceutical market by any pharmaceutical firm serious about their presence as a world leader in this market.
By 1990, Japanese pharmaceutical firms had made little progress towards internationalization beyond Japanese boundaries. The consolidation of Japan's top three most internationally advanced Japanese pharmaceutical firms (Takeda, Sankyo, and Yamanouchi) could lead to an internationally capable firm. In addition, blends of leading Japanese firms and the appropriate PMNCs could become powerful new challengers to the current world leaders, including Merck, Pfizer, and Johnson & Johnson. Substantial corporate cultural hurdles must be overcome, particularly in management thinking and objectives, before such mergers and acquisitions and joint ventures can emerge.
IMPLICATIONS
Strategic Imperatives
Ongoing and emerging changes in Japan's pharmaceutical industry sector will continue to possess numerous consequences and impacts, primarily affecting Japan, but with additional international reverberations. As a result of uncertainty at the macro level, forecasting and planning at the micro level can be particularly risky. Therefore, each major firm with pharmaceutical commitments and interests should formulate its own scenarios and strategic approaches.
The most forward-looking and internationally astute Japanese pharmaceutical firms have recognized the following:
They need to be much more aggressive
They should create the need to develop larger critical mass economies for their firms.
They must utilize the acquisition tool to grow and to compensate for their current weaknesses.
Many of these firms have already acted on these strategic imperatives, while others must rethink and perhaps make significant new decisions regarding the directions and scope of their internationalization efforts. Urgency and action appear to be two important concepts in this context. The decades for learning have passed.
These assessments also apply to PMNCs and large nonpharmaceutical firms seeking to enter and expand within the Japanese pharmaceutical industry.
Two Primary Strategy Issues
All participants in Japanese pharmaceutical markets — "as well as the major Western markets — "must review their positions and strategies more frequently than in the past. New changes, opportunities, and threats demand such a comprehensive evaluation. Two primary strategy issues that must be addressed regarding the frequency of this review relate to the priority and scope of business activities. The first strategy can be phrased by the following question:
What priority should be placed upon business development in Japan in relation to other corporate investment and development opportunities?
Successful PMNCs established in Japan have identified that direct participation in the Japanese pharmaceutical market will be essential for international competitiveness in the 1990s and beyond. The statements and actions of their top corporate managers have demonstrated their commitment to the Japanese market and this obligation has been recognized by their Japanese subsidiaries. Examples include Merck's acquisition of Banyu, Sandoz's and Bayer's moves to gain independence from their Japanese partners, and Upjohn's research center in Japan. Others include corporate research resources devoted to developing products specifically designed for the Japanese market.
PMNCs with corporate leaders that possess personal experience with the Japanese pharmaceutical market are clearly positioned to instinctively make judgments regarding the firm's activities in Japan. Only a fraction of the firms currently seeking entry or expansion in Japan will succeed since the competition is extremely fierce. Japan is at equally expensive to the United States in relation to its expense of entry, yet it requires two to three times as much patience. In addition, profitability for Japanese operations does not compare favorably with those within the United States. Finally, a PMNC's or a Japanese firm's meaningful presence in Japan can only be established and maintained through a sustained commitment. Firms primarily with "get-rich-quick" intentions are doomed to failure.
The second strategy can be phrased with the following question:
What business activities in Japan must PMNCs conduct themselves, and how soon?
The six key functions within the pharmaceutical industry include the following: research, development, marketing, distribution, manufacturing (finished specialties), and production (bulk). PMNCs such as Roche and Upjohn have successfully established strong research capabilities in Japan, whereas PMNCs such as Bayer and Sandoz have achieved a strong development and marketing presence in the region. Judging by the extent and pace of research facility construction, many PMNCs have decided to make Japan a major part of their global research efforts to discover new chemical entities (NCEs) or new molecular formulas (NMEs).
For any business strategy approach other than licensing, knowledge and experience in pharmaceutical development are vital for success in the Japanese market. Clinical and regulatory product development experience establishes relations with professors and government officials within the Ministry of Health Labor and Welfare (MHLW) from whom the PMNC gains direct information, as well as new options for marketing and further new product development.
Marketing capabilities, defined by the size and caliber of the sales force, require substantial investments in personnel and extensive periods of time to develop. A PMNC seeking entry into Japan must possess confidence and knowledge of its new product flow to begin this process. Japanese marketing practices are ideally suited for this slow and gradual process. Customer and regional market segmentation occurs in many combinations since the largest domestic Japanese pharmaceutical firms and PMNCs with a presence in Japan cannot cover all of Japan's general practitioner markets.
The importance of distribution to success within the Japanese pharmaceutical market cannot be understated. PMNCs such as Ciba-Geigy, Sandoz, and Bayer broke off distribution agreements with their Japanese partners in Japan in the 1980s to establish their own distribution networks within the region. The costs of such collapses can be high in terms of future product rights for some organizations. Future entrants into the Japanese market would be wise not to entrust all of the distribution responsibilities for their pharmaceutical product in a single Japanese partner.
Manufacturing is the final step in establishing a fully integrated operation. A company holding a manufacturing license must be involved in the manufacturing of the pharmaceutical product, as a minimum in the final packaging stage. Japan possesses substantial excess capacity to manage other stages of the manufacturing process. Production of bulk pharmaceuticals is determined by global tax, raw materials, sourcing, and environmental considerations.
Competitive Advantage
The various categories of competitors with Japan's pharmaceutical industry include large and medium-sized domestic Japanese pharmaceutical firms, as well as large non-pharmaceutical entrants, such as Hitachi and Mitsui. These competitors vary in the competitive strength of their capabilities and their essential functions and resources within the Japanese pharmaceutical industry. As mentioned before, these important functions include research, development, marketing, distribution, production, and manufacturing. The key resources within the industry include new products, people, money, time, focus and flexibility. Undoubtedly, large domestic pharmaceutical firms in Japan, such as Takeda, Sankyo, Yamanouchi, and Fujisawa are in a strong competitive position within the Japanese pharmaceutical market.
However, PMNCs are not far behind, and they possess capabilities exceeding those of medium-sized domestic firms and new entrants. Other factors, such as national identity, global presence, vision, and momentum influence the assessment of a firm's competitiveness within the Japanese pharmaceutical market. Medium-sized Japanese pharmaceutical firms possess a huge advantage in Japan in their nationality. The momentum of Japan's changing environment will strengthen several PMNC firms, yet fewer Japanese companies. This may push PMNCs to parity, if not superiority, with major Japanese firms. This momentum may also enable those PMNCs to move beyond incremental advances to major increases in their business development in Japan.
One source of momentum for PMNCs lies in the licensing environment for pharmaceuticals within Japan. PMNCs will increasingly obtain world licensing rights to compounds in contrast to agreements that exclude Japan. Japanese firms will continue to observe dwindling opportunities to license pharmaceutical products from PMNCs within Japan as a result of these worldwide rights, as well as decreasing opportunities for large domestic Japanese pharmaceutical companies to license their products outside of Japan, with increasing competition from Eastern Europe and Russia.
Japanese pharmaceutical executives have realized these realities and some have responded aggressively to the need for new strategies domestically and overseas. Some leaders have attempted to commence pharmaceutical operations in the United States, free from the limitations of their current pharmaceutical operations in Japan. Others have chosen to collaborate with U.S. firms and continue to make their organizations stronger in order to gain influence within their partnering structure. Both domestic firms and PMNCs in Japan that do not possess a strategic momentum and vision will face difficult struggles to achieve incremental gains and maintain their current positions.
1991 – Japan's Medicine Men Take Aim
Japanese pharmaceutical firms began their efforts in the industry by learning how to make foreign drugs under license. They eventually moved onto antibiotics to fight the numerous bacterial infections plaguing post-WWII Japan. Current pharmaceutical product launches in Japan target the rich and elderly. Most of the drugs sold in the Japanese pharmaceutical market in 1991 were not only made in Japan, but they were also developed in the country. At that time, Japan was required to follow their contemporaries in Japan's automotive and electronics industries to develop their industry into a global competitor.
The average Japanese ingests nearly twice the amount of prescription pharmaceuticals as their American or European counterparts. The primary reasons for this disparity are more economic than medical in nature. Physicians, not pharmacists, are the primary dispensers of prescription medications in Japan. Under Japan's form of socialized medicine, the National Health Insurance (NHI) reimburses its physicians at a predetermined price for the medications they prescribe. Japanese physicians reap substantial profits, known as the "doctor's margin," since the reimbursement they receive through the Japanese NHI generally exceeds the price that is paid to Japanese drug wholesalers for the pharmaceuticals that are prescribed.
Doctors and hospitals earn much of their income by liberally prescribing drugs, particularly those with the largest margins between the government's reimbursement prices and the wholesale prices offered by Japan's pharmaceutical companies. Hence, Japanese taxpayers unwittingly paid for this practice, through their National Health Insurance, at a cost of over $9 billion in 1991.
Hence, Japan's overall national medical bill exceeded $167 billion in fiscal year 1991. To help reduce these costs, Japan's Ministry of Health, Labor, and Welfare (MHLW) has been consistently lowering the prices for which it will reimburse doctors and hospitals for the drugs that they prescribe and dispense. Since 1985, these prices have fallen by over 30%. This has forced Japan's pharmaceutical manufacturers to become more inventive, since lower-quality "copycat" pills receive very low reimbursement prices, compared to the more innovative "blockbuster" drugs, which effectively treat, and even cure, specific ailments and receive high reimbursement prices for the first few years of their product life.
Japan's top six "big pharma" firms, and their associated large research programs have greatly benefited from the generous profit margins given to Japanese-developed, proprietary and innovative drugs. The Japanese pharmaceutical industry's major growth during the decade that preceded 1991 can be traced to 16 primary "blockbuster" drugs developed by Japanese firms. These great profit margins are in stark contrast to the less-profitable drugs made under license from foreign pharmaceutical firms in Japan. Nearly all of these drugs were antibiotics, notorious for their short product lives, excessive competition, and heavy discounting. Antibiotics are the "low-tech" end of the "high-tech" pharmaceutical industry. Such high-tech state-of-the-art biotechnological techniques include recombinant DNA and genetic engineering.
Though the mainstay of Japan's pharmaceutical industry was antibiotics through the 1980s, antibiotics, though still important, comprised less of Japan's drug output in the 1990s as other high-tech drugs became more prominent. These included drugs designed to treat ulcers, thrombosis, osteoporosis, senile dementia, kidney disease, and various cancers. Examples include Yamanouchi's osteoporosis drug (YM-175) and Fujisawa's immunosuppressant (FK-506), both designed to prevent organ transplantation rejection. Japanese drug firms also possess drugs in their product pipelines for high blood pressure (hypertension), high cholesterol (hypercholesterolemia) and diabetes. These include Sankyo's anti-diabetic drug (CS-045) and its anti-hypercholesterolemic drug (Mevalotin). Mevalotin was one of the largest profit producers for the Japanese drug industry. It was licensed for marketing in the European Union (EU), United States and Canada by Bristol-Myers-Squibb (BMS) because of Sankyo's relative inexperience in overseas markets in the early 1990s.
Curing the World
Unlike their automotive or electronic counterparts, Japanese pharmaceutical firms have been reluctant to globalize their operations, although this is gradually changing since the domestic market for pharmaceuticals is smaller than in the United States or the European Union, and competition within Japan has increased. In 1991, foreign pharmaceutical firms held claim to approximately 21% of the Japanese market, the world's second largest single-country market behind the United States and the highest-priced market worldwide. Top Japanese pharmaceutical firms including Takeda, Sankyo, and Yamanouchi have established a significant presence within the U.S. And European pharmaceutical markets.
It is unlikely that Japan's top three pharmaceutical firms — "Takeda, Sankyo, and Yamanouchi — "will achieve the global strength of the automotive industry's Toyota, Honda, or Nissan, or the electronics industry's Sony, Matsu*****a, or Sharp, in the near future. The mainstay of the Japanese pharmaceutical industry has been the production of antibiotics as well as minor changes in well-known chemical structures, which provided only incremental improvements in the efficacy of drugs. True "blockbuster" profits in the pharmaceutical industry are derived from products that provide innovative cures to diseases. Until recently, Japanese drug companies possessed few of these "blockbuster drugs" in their portfolio.
If Japan's top ten pharmaceutical firms were to merge into one conglomerate, they would have a chance to compete with such global giants as Merck, Johnson & Johnson, Pfizer, GlaxoSmithKline, and Bristol-Myers-Squibb. However, it appears unlikely that this will ever transpire. These pharmaceutical giants have experienced a recent round of mergers and acquisitions in order to gain the economies of scale necessary to survive in the highly competitive global drug market. Even Japan's most successful firms have yet to approach the profitability of these firms. However, Japan's leading drug firms are developing a growing list of attractive new products that are more appropriate for their overseas markets and that possess the investment capital necessary to expand into these overseas markets.
Japanese drug firms continue to strive to build overseas distribution networks in order to gradually reduce the need to license their products to foreign manufacturers in the United States and Europe. They have also engaged in purchasing American and European biopharmaceutical and nutraceutical companies. Such examples include Meiji Seika's 60% purchase of the Spanish drug firm Tedec, Sankyo's $130 million purchase of the German drug firm Luitpold-Werk, and Takeda's joint ventures in the United States, Germany, Italy, and France. Other examples include Yamanouchi's $400 million buyout of the U.S. nutraceutical firm Shaklee, as well as their purchase of Holland's Gist-Brocades for $290 million. Fujisawa spent $1 billion to purchase the U.S. firm Lymphomed and also controls Germany's Klinge. This overseas investment trend will continue in order for Japanese pharmaceutical manufacturers to continue to sustain a competitive advantage in global markets. Japanese firms must also continue to invest in research and development efforts in order to market interesting and innovative curative drugs to the global pharmaceutical market, without merely gradually tinkering with and engaging in the production of "me-too" drugs that possess little market value.
1992 – Chapter 11 – "The Current State and Problems of Japan's Pharmaceutical Market"
Forbes – 11/23/92 – "The Doctor's Margin"
DR Reports – Executive Summary – "The Japanese Pharmaceutical Industry: Domestic Markets" – pp. 171-189
1993 – The Economist – 3/27/93 – Vol. 326, No. 7804, Pg. 73(1) – "Medicinal Madness: Japan's drugs industry."
Lancet – 11/6/93 – Vol. 342, Issue 8880, Pg. 1166 – "Towards Harmonisation on Drug Registration"
Economist – 11/27/93 – Vol. 329, Issue 7839, Pg. 77 – "Drugs Firms in Japan – Softly, Softly"
1995 – Economist – 4/22/95 – Vol. 335, Issue 7911, Pg. 65 – "Drugs in Japan – Too Small to Compete?"
DR Reports – Executive Summary – "The Market" – pp. 1-12
DR Reports – Chapter 4 – "Critical Success Factors and Recommendations – A Low Product Success Rate" – pp. 53-56
1996 – Economist – 10/19/96 – Vol. 341, Issue 7988, Pg. 65 – "Japan's Sickly Drug Firms"
1997 – European Journal of Marketing – "Marketing pharmaceuticals in Japan: background and the experience of U.S. firms" – pp.561- 582.
Chemical Market Reporter – 12/08/97 – Vol. 252, Issue 23, Pg. 25 – "Hoechst Marion Sets Japanese Unit Merge"
Manufacturing Chemist – Oct. 97 – Vol. 68, Issue 10, Pg. 9 – "Japan Looks Overseas"
Lancet – 2/22/97 – Vol. 349, Issue 9051, Pg. 552 – "Calls for Strengthened Drug-Trial Guidelines in Japan"
1998 – Press Report – ICH: International Conference on Harmonisation- 2/6/98- pp.1-2
Pharmaceutical Executive – Jun 98 – Vol. 18, Issue 6, Pg. 18 – "Harmonization at Home & Abroad"
Research Technology Management – Sep/Oct 98 – Vol. 41, Issue 5, Pg. 8 – Japan's Drug Manufacturers Edge toward Globalization"
Chemical Market Reporter – 11/23/98 – Vol. 254 – Issue 21, Pg. 19
1999 – Pharmaceutical Executive – Mar. 99 – Vol. 19, Issue 3, Pg. 18, "World Affairs"
Pharmaceutical and Medical Safety Bureau" – 1999 – In Pursuit of Safety of Drug and Medical Care"
1999 The Japanese Chamber of Commerce and Industry of New York, Inc. – "PHARMACEUTICAL INDUSTRY" (with 2 accompany graphics)
Lancet – 6/12/99 – Vol. 353, Issue 9169, Pg. 1992 – Japan's Loss of Leadership Role in Access to Drug Data"
Daily Yomiuri – July 1999 – "Prescription for Change – Many Japanese drugs fail to meet international criteria"
CMR International – 1999 – R&D Briefing – No. 28 – "Japan in Focus: Strategies for Innovation and Global Drug Development – What Differentiates Japanese Pharma Companies from their Western Counterparts?"
Science – 3/17/00 – Vol. 287, Issue 5460, Pg. 1958 – "U.S., Europe, Japan Look to Speed Up Drug Reviews"
Forbes – 5/1/00 – Vol. 165 – Issue 10, Pg. 94 – "Shakeout in Tokyo"
Life Science Today – Oct. 00 – Pg. 22 – Country Profile – "Land of the rising pharma market"
InPharm.com – Medical Tours – 10/15/00 – "A Tour around Japanese Pharmaceutical Companies"
CMR International – 2000 – Pg. 10 – "Time for change in Japan?"
Pharmaceutical Executive – March 2001 – pp. 70-80 – "Global Strategies – Gateway to Japan"
IMS Health – "U.S. Innovation Will Drive Domination"
Manufacturing Chemist – June 2001 – Vol. 72, Issue 6, Pg. 15 – "Foreign Drug Companies Expand in Japan"
Japan Pharmaceutical Manufacturers Association (JPMA) – 2001 – Topic/Events – "JPMA Guidelines for Legal and Ethical Compliance"
CMR International – 2001 – "Focus on Japan" by Zoe Ziakopoulos
IMS Health – 9/7/01 – "East Meets West: Japan falling to multinationals?"
IMS Health – 10/12/01 – "Double-digit Growth Forecast for Major Markets"
Japan Pharmaceutical Manufacturers Association – October 2001 – "Contributing to society by new pharmaceuticals"
Manufacturing Chemist – November 2001 – pp. 30-31 – "Prescription drugs: Japanese style"
Chemical Market Reporter – 12/17/01 – Vol. 260, Issue 23, Pg. 2 – "Roche Gains a Stronghold in Elusive Japanese Market"
IMS Health – Global Pharmaceutical Sales by Region – 2001
Economist – 2/16/02 – Vol. 362, Issue 8260, Pg. 60 – "Swallow the Medicine"
Country View Wire – 2/19/02 – "Japan industry: How long can drugmakers go it alone? (Brief Article)
Japan, Inc. – April 2002 – "Drug Tester Bent on Speeding Up Clinical Studies" – Pg. 12 (3 Pages)
The Record – 6/21/02-3 Pages – "Japanese Drug Maker Sankyo Seeks Inroads in American Pharmaceutical Industry"
Transcription of Pharmaceutical Market in Japan – Mr. Iwaya – May 29, 2002 – pp. 1-6 (See below)
Transcription of Pharmaceutical Market in Japan
Mr. Iwaya – May 29, 2002
Mr. Iwaya:
Today I would like to explain the Japanese situation. I will briefly explain about the market and trends. This is the changes in the pharmaceutical market and this is the size vs. time and this is 1990 and 2000. You can see this yellow line means all drugs, including prescriptions, and this green line is only prescription drugs. So what do you think of this? As you can see, this does not change much over time. So comparing the United States, I do not know what the situation is in Canada comparing the United States. The expense in the U.S. For the pharmaceuticals is growing very quickly over these ten years. Almost every year it is doubling.
But in Japan in the 1990's we did not see much change in the pharmaceutical market. You may think it is because of the downturn in Japan but actually the economic status does not affect much in the pharmaceutical market because we have the universal public insurance system. Almost all expenses for pharmaceuticals are covered by the insurance so it's because the budget of the insurance system has been high over these ten years. So it is because of the pharmaceuticals since 1990 Japan has spent millions. We have tried to change the structure of the expenditures of the public insurance. So every year we cut the price for the drugs but still we have a quickly aging population so the total budget doesn't change for ten years. More and more people use the drugs so the total expenditure for these ten years hasn't changed much.
Actually we still have the second largest market for pharmaceuticals in the world. So I say that Europe is one country that is bigger than Japan, but almost half of the drugs were spent in North America and mostly in the United States. Then in Japan 16% of pharmaceuticals is spent. Europe has one quarter of the total expenditure in the world. So you can see Japan has still a very big market for pharmaceuticals.
This is the domestic production share by therapeutic category. The green line is 1990 and the yellow line is 2000. If you get a share in 2000 you will find 18% of drugs are for the circulatory organs – It's heart drugs. And the next biggest is category is central nervous system drugs and digestive organ drugs. You can see the line here, under antibiotics. It has been said we use too much antibiotics, so in 1990 11% of all drugs are antibiotics but in the year 2000 it has declined to 6%, almost half.
So this is the structure of pharmaceutical industry. It is a complicated graph but basically these are very big manufacturers. Maybe they can do research & development by themselves. There are 32 companies are selling more than 15 billion yen. But still, there are lots of small companies manufacturing drugs and some of them are manufacturing prescription drugs only and relatively smaller companies are manufacturing OTC drugs.
Although the Japanese market is the second largest in the world but if you look at each pharmaceutical company I can say that the Japanese pharmaceutical companies are very small. Takeda has been the leader of the Japanese industry, but still they are only in 15th place in the ranking. Then there is Sankyo, Yamanouchi, Shionogi, Eisai, Daiichi, and Fujisawa. All of these manufacturers are very strong players in the Japanese market. Some of them are already selling good drugs to the United States. But still, they are very small.
So, it has been said that because we have a pharmaceutical industry it is a huge investment for research and development. But because the Japanese pharmaceutical companies are relatively small, they do not have the ability to do research and development with new drugs. So the people, especially the finance market people are expecting some big monetary. Actually, that doesn't happen yet. Actually TAP is owned 50-50 by Takeda and Abbott Laboratories and because this ranking is made by consolidating basis and TAP is not considered a total subsidiary of Takeda so TAP is listed separately in this ranking.
Thank you for your comments because I must mention to people that when I use these kinds of graphs how you can say Takeda is selling more than $5,000 million but sometimes Takeda has said they are selling nearly $100,000 million. I mean, if you include TAP or some more affiliates where Takeda does not have more than 50% of stocks. But they have a lot of influence. So it does not include anything. It does not people who come for other companies, which is selling something, and consider cancer, consider as being controlled by Takeda. The number will change but I just want to say with this graph that these Japanese companies are relatively small and Japanese manufacturers don't have good drugs. Actually if we look at the world's 30 best selling drugs, we have found that all drugs are coming from Japanese pharmaceutical companies.
So I don't know how familiar you are with the pharmaceutical market. But you see Navacol (sp?) that is a very famous cholesterol reducer and is sold by Bristol-Meyers in the United States and Canada. It is actually from Sankyo the second largest pharmaceutical company. Then there is Prevacid. This is developed by TAP and sold by TAP too but it is originally from Takeda. Next, this is a very famous antiulcer called Pepcid. The Japanese name is Gaster. It is sold by Merck so most people hear probably think that it was developed by Merck but this drug is actually from Yamanouchi the third largest company. Next one is Lupron, which is for drugs for cancer, AIDS also.
So, I would like to say that Japanese companies are relatively small but at least now they have very good drugs and are selling very good drugs. The question is, if they can continue these kinds of things in the future. That is a huge question. I mentioned that the Japanese market's size does not change much over the ten years. Partly because of this, some of the leading companies are trying very hard to expand their operation overseas. This graph is difficult to see. This is Takeda, Sankyo, Yamanouchi, Eisai, Daiichi, Fujisawa, Chugai, Mitsubishi, Terumo, and Kyorin. This is the order – this is the biggest one and this is the percentage. First you must see the green graph it stands for the overseas sales ratio. You can see that Takeda is over 30% but Sankyo is just 10%. Then Yamanouchi again 35%, Eisai 44%, Daiichi is just about 20%. Fujisawa sells for 45% and Chugai is just 12% overseas.
So you see, among the biggest companies, some of them are very active overseas and others are not. Those who are already active overseas, especially in the United States, are growing much bigger than others. So you see, the total sales gross rate Takeda is 7.7%, but Sankyo is minus 1.5%. Again Yamanouchi is 7.5% because they are selling 35% overseas. And Eisai – look at Eisai they are growing at more than 20% because they are selling 43%, almost all to the United States. Daiichi is 6% and Fujisawa is again more than 16%.
So it is very clear that those companies who are active overseas are now growing, and those companies who are not active overseas mostly selling products in Japan, are struggling. This is detailed information about domestic overseas sales that you will get to see later. This is again a different slide because the Japanese economy is not very good right now but the foreign investors are very much interested. They believe the health care related industries are one of the growing industries. Since they believe so the foreign investors are trying to buy stocks of pharmaceutical companies very much. Now Yamanouchi is the top company – Japanese company whose stocks are bought by foreign investors. And the ratio is more than 40%. For example you can say Sony or let's say Fuji Film or some famous companies in the world but the top two companies in the list of foreign owned companies are pharmaceutical companies.
This is very brief information of the Japanese pharmaceutical market. Next, I would like to tell you more detailed information about the Japanese pharmaceutical firms. I picked up for these four companies because some of those companies among the delegation list for the Bio 2002 next month.
So let's look at Takeda. By the way, this is the information I downloaded from their website, so it is just public information. It is not special information. It is full of information. I think it is very useful for you to know about the Japanese pharmaceutical companies, so I recommend that you look at other websites also if you are interested in pharmaceutical companies.
Now look at Takeda. It is huge information so I don't mention everything because I do not have enough time. So just look at page 13 first please. I would first of all like to explain about their current drug list and their future drug candidates. If you look at the number 13, you can see the world-wide sales on the international products. So these four products are Takeda's current world-wide strategic products. The first one is Leuprorelin and it is sold under the name of Leupron in North America. And it is growing very quickly so the latest information says it is a 17% increase for fiscal year 2000. Next one is Lansoprazole, which is Prevacid. This is the biggest product that currently Takeda has. It says the increased ratio is 21% for fiscal year 2000. The next one is Candesartan and it is relatively new so the increase this year is even higher. It has increased 60% for fiscal year 2000. The last one is Pioglitazone and it is sold by the name of Actos. It is a drug for diabetes and this has increased more than 17% for fiscal year 2000.
On the next page you will see other Takeda's major drug products and you can see the category of those drugs too. I already told you that Takeda has been the leader in the Japanese pharmaceutical industry so they are well rounded and they can sell products in various fields, so they are looking for selling a full line of products. In that sense they are different from other pharmaceutical companies. They have a very strong sales force in Japan so everybody expects that Takeda will be the leader in the future too.
Next on page 27 and 28, these are the list of the pipeline of Takeda. Basically they are now trying to add some indications for the existing drug cost. Then next they are preparing for other major products such as drugs for dementia or new drugs for cancer or other drugs for depression in various fields. Different from the other pharmaceutical companies in Japan, so far they are developing products from their own pipeline. So it's very rare for Takeda to sell other drugs from other companies, other biotech companies. But since they must sustain their position they actually need more candidates for future drugs so they are very active to do research with some other research institutes or they are licensing with Celera for the human genome product. They do not have drugs from other companies but they are still active to work together with other institutes. I do not know exactly the number or ratio of original and outside products, but I think that Takeda has relatively few. I will mention other companies later. Takeda is relatively strong in research & development. There is a list on page 25 of the joint research being done by Takeda and other research organizations, domestic and overseas. The joint research with Celera is very famous.
I would like to move on to the next company. That is Tanabe. Please turn to page 9 of the Tanabe handout. These are the current main products by Tanabe so you can see the drug Herbesser, a drug for hypertension. Actually, you can see the explanation for each drug of Tanabe's is listed on page 12. The products for Tanabe's list are Herbesser, Tanatril and Sermion. Herbesser and Tanatril are drugs for hypertension. You can see on page 12 the third biggest product that Tanabe has is Sermion and it is from Pharmacia. Next one was Mainate and this is from Merck. So you can see clearly that some of Tanabe's drugs are coming from other companies.
It is clearer if you see a pipeline of Tanabe, which is on page 10. It shows the origin. The first one is Centocor. Do you know that name? That is a biotech company and very famous and is owned by Johnson and Johnson. The next one is Tanabe but the third one is from Ube Industries that Japanese company and next two are also from Centocor. Actually it's the same molecular antibody and is for a different indication. So if you can see the pipeline of Tanabe you will know that Tanabe is largely depending on their pipeline from outside. They do not have a good candidate for their future products by themselves. So I think it is more urgent for Tanabe to find their partner or affiliate doing research to develop their future pipelines.
I think in that sense it is a chance for you or any biotech company to work together because although they do not have the future candidate for their later products in Japan, actually they have a strong sales force too. Their presence is not small. They are in the top ten listing of Japan's pharmaceutical companies. But they do not have a future pipeline.
Next is Fujisawa. I mentioned that Fujisawa is selling a high percentage of products in the United States and they have a subsidiary in Chicago. They have a branch in Toronto too. They have funds for investment in biotech companies in Canada so it is an important company for you to know. Their current products are found on page 12. The first one is Prograf and it is for patients who have had organ transplants. Fujisawa is very strong in the immune system historically. Now their top product is for transplant patients. Also on the list at number 10 is Protopic, which is for atopic dermatitis. This is the second product for the United States market.
Since Fujisawa is selling good overseas they are very active in looking for their partners in North America. If you look at their pipeline on the next page, page 13, you may think their pipeline is very few for big pharmaceutical companies so it is clear too that they are looking for a new candidate for their future products. So I think it is also a chance for you to work with Fujisawa. They have their own sales force in the United States. They are selling the products by themselves. They have strong sales force in Japan too. So if you can work together with Fujisawa so that if Fujisawa can develop the product with biotech companies, I think that for both of them it is a good chance to sell the products successfully.
The last one is Shionogi, which is a specialist for the antivirus, and as I mentioned in Japan, the Japanese people say they use too much antivirus so they need to put more priority on other areas. So they are now looking for the chance for them to expand their product line. Anyway, page 6 you can see the name of their products such as Flomox, Flumarin and Vancomycin, which are all antivirus drugs. So the current list is just for the antivirus but if you look at their future pipelines on page 8 you will find they are trying to prepare drugs, other than antivirus and also like Tanabe they want together with other companies, Japanese, European, American all over the world, to have enough pipelines for future drugs.
They are working with Glaxo Smith Kline, look on page 10 please. Recently they established a joint venture with Glaxo Smith Klein and they are preparing for the drugs for dementia, HIV, and strokes. They drew huge attention from the financial market and they expect they have a good product from this joint venture. Also they are looking for support from outside of their company.
That is my presentation.
Chapter 3
Methodology
The methods utilized in this study included a comprehensive review of the current literature on the subject of how the Japanese and American pharmaceutical industries have interacted from 1990, at the inception of the ICH, to the present. From this historical perspective, forecasts will be developed to identify the extent to which Japan and the United States will mutually benefit from pharmaceutical endeavors, manufactured in their respective home countries, and readily available in the other region for sale and use.
The hypothesis to be tested in this doctoral project is the following: will collaboration, versus competition, between the American and Japanese pharmaceutical industries, optimize the availability of life-enhancing and life-saving ethical pharmaceuticals between these two pharmaceutical "superpowers"? Statistical analyses will be essentially qualitative in nature, although a significant quantity of statistics will be presented, including historical statistics from 1990 and on as well as forecasting into the next decade through 2010. Explanations on how this statistical data was gathered, as well as descriptions of the various populations, and subpopulations, will also be presented and analyzed.
Research Design
Both qualitative and quantitative analyses will be identified, evaluated, and presented to substantiate the hypothesis presented in this study.
The Hypothesis
The optimization of ethical drug accessibility between the world's two largest pharmaceutical markets can be achieved and sustained if a series of incremental steps within the regulatory, manufacturing, trade, and health care sectors of both the American and Japanese economies are implemented over the next two decades, from the period of 2002-2022.
Dozens of life-enhancing and life-saving ethical pharmaceuticals exist in the U.S. pharmaceutical market which not yet available in the Japanese pharmaceutical market. The extent to which these pharmaceuticals limit the ability of the Japanese population to gain access to life-sustaining as well as life-saving pharmaceuticals will be evaluated.
Special Tests
No specific tests were conducted to demonstrate the importance of the hypothesis presented in this study. Rather, existing data and evaluations of the current pharmaceutical industry will be utilized to evaluate effectiveness as well as the influence of pharmaceuticals in the lives of U.S. And Japanese residents.
Statistical Procedures Used
Linear and logarithmic regression analysis will be used to demonstrate the importance of statistical analysis in the issues related to the development and existence of pharmaceuticals in U.S. And Japanese markets.
Data Gathering
Significant data measurements were gathered and evaluated for their effectiveness and their contribution to the study in question. A significant portion of the data gathered was found in various sources on the Internet, including EBSCOhost journal finder, informational websites, links to various journals, and online links to various periodicals, including The Economist, Forbes, and Science.
Population Descriptions
Japanese Market
The primary pharmaceutical market that exists in Japan is comprised of residents of a variety of ages that possess illnesses that can be acute or chronic in nature. These ailments include the following:
Hypertension
Diabetes
Cancer
Gastric ulcer
Acute Respiratory Infection
Osteoporosis
In addition to these illnesses, Japanese residents have recently increased their interest in health and wellness initiatives, which often include the consumption of vitamin and mineral supplements and various over-the-counter products.
American Market
In contrast to the Japanese market, the American pharmaceutical market is comprised of residents from a wide variety of age groups and backgrounds suffering from an assortment of illnesses, including the following:
Cancer
AIDS
Diabetes
Hypertension
Asthma
Depression
Mental Disorders
Unfortunately, these illnesses are not limited to specific age groups or cultures, and many U.S. residents suffer from multiple ailments for which many medications are required to manage their symptoms. Furthermore, the prevalence of health and wellness initiatives is quite high in many areas of the country. Therefore, residents often consume multiple vitamins and mineral supplements as well as other products designed to enhance well-being.
Chapter 4
Results
The results that I anticipate include comprehensive explanations of the progress made from 1990 through the present as Japan and the United States attempt to complement their regulatory, research, development, manufacturing, marketing, and distribution practices so that pharmaceuticals developed in either Japan or the United States are optimally available in the both regions, respectively.
Tables, charts, and figures will be utilized extensively to present graphic representations of both the United States and Japan's historical interactions in their respective pharmaceutical industries, from 1990 to the present, as well as graphical representations of how these interactions will proceed in the future, through the year 2010. Since the old adage "a picture is worth a thousand words " goes without saying, these graphic depictions will help to present all gathered historical and forecasted data into formats that provide greater explanations than merely textual prose. Again, statistically findings will be limited towards qualitative, rather than quantitative, analyses and presentations.
Statement of the Results
The study demonstrates that as many areas of the economy engage in global relationships, pharmaceuticals have also dismissed the idea that they can remain competitive while acting independently. Therefore, it is in the best interests of all pharmaceutical organizations that they collaborate in order to provide populations in need with the necessary pharmaceutical products to prolong life and maintain a strong sense of well-being.
Although the United States generally sets the standard for the rest of the world in terms of its ability to provide residents with access to a massive amount of pharmaceuticals for purchase and consumption, they are not the only country that is in dire need of lifesaving and maintenance drugs. Populations all over the world do not possess the access necessary to preserve a healthy lifestyle. Even in developed and industrial countries such as Japan, regulatory burden and economic downturns have resulted in the failure of many consumers to access necessary pharmaceutical products.
Japan has truly come a long way in its efforts to gain access to essential pharmaceuticals in recent decades. In fact, access to drugs has improved dramatically as a result of various collaborative relationships with U.S. pharmaceutical giants and other firms in order to promote the sale and uncomplicated access to necessary drugs. However, Japan must continue to work hard in this endeavor in order to continue to attract pharmaceutical manufacturers to the country's resources and population. New and existing alliances with U.S. pharmaceutical manufacturers will continue to provide consumers with straightforward access to drugs that they so desperately need.
All tables, charts, figures can be found in the appendices at the end of this study.
Table 1 represents the worldwide pharmaceutical market in 1990. This table demonstrates that the Japan is second to the United States in total dollar amount at $29.6 billion and medical cost per capita at $166.
Chart 1 represents the total global pharmaceutical expenditures for research and development initiatives by country. This demonstrates that Japan is only second to the United States in total expenditures for R&D efforts.
Figure 1 represents the total global pharmaceutical expenditures for research and development initiatives by country. This demonstrates that Japan is only second to the United States in total Market. This figure demonstrates the importance of the routing and entry mechanisms involved in pharmaceutical delivery to Japanese residents. A breakdown of drug sales at the top of the figure reveals that a large majority of pharmaceutical sales in Japan are derived from a combination of prescription and over-the-counter drugs. (From DR Reports, P. 6)
Figure 2 represents the Japanese medical expenditures from 1975-1990. This demonstrates that and expenditures for elderly residents have steadily increased during this period, demonstrating the increasing importance of pharmaceuticals for the Japanese population.
Figure 3 represents the primary incidence of specific diseases in Japan. This demonstrates that in Osteoporosis and Cerebral Infarction are highly prevalent in the Japanese population; therefore, these illnesses require additional consumption of pharmaceuticals designed to treat such ailments.
Statistical Findings
The statistics evaluated in this study demonstrate that increases in pharmaceutical growth in the Japanese market surpass the availability of drugs for the population in question. As per capita consumption of pharmaceuticals steadily increases in the Japanese market, it is evident that not only are more drugs becoming available for use, but that it is becoming increasingly uncomplicated to gain direct access to such pharmaceuticals for personal use.
In addition, as pharmaceutical utilization rates increase in Japan, those in the medical community that prescribe drugs, specifically practicing physicians, are becoming increasingly aware of the necessity and availability of new pharmaceuticals, and as a result, many prescribe multiple drugs for a variety of ailments, thus increasing the overall growth of the Japanese market.
Chapter 5
Summary
From the literature that was evaluated and identified throughout, this study supports the findings of other researchers. The summary and conclusions section will also explain possible reasons why this study supports the majority of researchers' findings on this subject, while few others contradict it.
Conclusions
The pharmaceutical industry is rapidly undergoing a transition into a global environment. As pharmaceuticals are increasingly becoming more common to treat a wide variety of illnesses, the necessity to market them in countries across the world is increasingly evident. The United States is a world leader in research and development efforts to identify methods that will improve disease outcomes for millions of residents. These developments have provided a number of widespread improvements in healthcare delivery across the country. It is only natural that the citizens of Japan should be entitled to the same access to necessary pharmaceuticals.
Increasing the access and delivery of a wide variety of pharmaceuticals will provide Japanese residents with numerous benefits that encourage improved health outcomes and well-being. It has been demonstrated through the research and statistical data presented in this study that Japanese access to innovative pharmaceuticals continues to increase and to provide its residents with the ability to gain access to indispensable pharmaceutical products.
Supporting Findings
The research presented in this study provides a significant body of data that supports the conclusions drawn regarding the relationship between the United States and Japanese pharmaceutical markets. It has been shown that as Japanese pharmaceutical manufacturers increasingly engage in collaborations and associations with U.S. pharmaceutical firms, their chances of gaining access to the latest and greatest products are drastically increased, thus providing much-needed relief and medical support to populations in need of innovative drugs.
Contradicting Findings
Although most of the research presented in this study confirms the given hypothesis regarding access to necessary pharmaceuticals, it can also be demonstrated that the Japanese equivalents to U.S. pharmaceutical firms are a long way from their desired outcomes to achieve comprehensive delivery and options for Japanese residents. Furthermore, research indicates that as the economy remains in turmoil and economic prospects decline or remain stable, some organizations have no choice but to consolidate and merge with other firms to sustain a competitive advantage.
Recommendations
It should be noted that the body of research presented throughout this study is not fully comprehensive and does not provide the full picture of the global pharmaceutical market. As Japanese firms continue to improve their prospects for development and product marketing, rigorous attention must be paid to the competition as well as regulatory bodies in order to continue to facilitate the successful delivery of new pharmaceuticals to Japanese residents in need.
Other needed research
Additional research regarding the pharmaceutical prospects in countries other than the United States and Japan is required to substantiate the claims presented in this study.
Implications for revising the current body of knowledge
In the continuation of research regarding this topic, a variety of possibilities for new avenues in the world of pharmaceuticals exist that must be identified and evaluated for their effectiveness in the global pharmaceutical market, including numerous opportunities for growth, marketing, and sales in Japan.
Change in related practices
Practices related to the research, development, production, marketing, and sale of pharmaceutical drugs in Japan and in countries across the world must continue to be extensively evaluated and modified whenever possible in order to improve the overall delivery and practice of the sale of pharmaceuticals in consumer markets.
APPENDICES
Table 1: The world pharmaceutical market in 1990
Chart 1: The total global pharmaceutical expenditures for research and development initiatives by country
Figure 2: The Japanese expenditures from 1975-1990
Figure 3: The primary incidence of specific diseases in Japan
---
Are you busy and do not have time to handle your assignment? Are you scared that your paper will not make the grade? Do you have responsibilities that may hinder you from turning in your assignment on time? Are you tired and can barely handle your assignment? Are your grades inconsistent?
Whichever your reason is, it is valid! You can get professional academic help from our service at affordable rates. We have a team of professional academic writers who can handle all your assignments.
Plagiarism free papers
Timely delivery
Any deadline
Skilled, Experienced Native English Writers
Subject-relevant academic writer
Adherence to paper instructions
Ability to tackle bulk assignments
Reasonable prices
24/7 Customer Support
Get superb grades consistently
Online Academic Help With Different Subjects
Literature
Students barely have time to read. We got you! Have your literature essay or book review written without having the hassle of reading the book. You can get your literature paper custom-written for you by our literature specialists.
Finance
Do you struggle with finance? No need to torture yourself if finance is not your cup of tea. You can order your finance paper from our academic writing service and get 100% original work from competent finance experts.
Computer science
Computer science is a tough subject. Fortunately, our computer science experts are up to the match. No need to stress and have sleepless nights. Our academic writers will tackle all your computer science assignments and deliver them on time. Let us handle all your python, java, ruby, JavaScript, php , C+ assignments!
Psychology
While psychology may be an interesting subject, you may lack sufficient time to handle your assignments. Don't despair; by using our academic writing service, you can be assured of perfect grades. Moreover, your grades will be consistent.
Engineering
Engineering is quite a demanding subject. Students face a lot of pressure and barely have enough time to do what they love to do. Our academic writing service got you covered! Our engineering specialists follow the paper instructions and ensure timely delivery of the paper.
Nursing
In the nursing course, you may have difficulties with literature reviews, annotated bibliographies, critical essays, and other assignments. Our nursing assignment writers will offer you professional nursing paper help at low prices.
Sociology
Truth be told, sociology papers can be quite exhausting. Our academic writing service relieves you of fatigue, pressure, and stress. You can relax and have peace of mind as our academic writers handle your sociology assignment.
Business
We take pride in having some of the best business writers in the industry. Our business writers have a lot of experience in the field. They are reliable, and you can be assured of a high-grade paper. They are able to handle business papers of any subject, length, deadline, and difficulty!
Statistics
We boast of having some of the most experienced statistics experts in the industry. Our statistics experts have diverse skills, expertise, and knowledge to handle any kind of assignment. They have access to all kinds of software to get your assignment done.
Law
Writing a law essay may prove to be an insurmountable obstacle, especially when you need to know the peculiarities of the legislative framework. Take advantage of our top-notch law specialists and get superb grades and 100% satisfaction.
What discipline/subjects do you deal in?
We have highlighted some of the most popular subjects we handle above. Those are just a tip of the iceberg. We deal in all academic disciplines since our writers are as diverse. They have been drawn from across all disciplines, and orders are assigned to those writers believed to be the best in the field. In a nutshell, there is no task we cannot handle; all you need to do is place your order with us. As long as your instructions are clear, just trust we shall deliver irrespective of the discipline.
Are your writers competent enough to handle my paper?
Our essay writers are graduates with bachelor's, masters, Ph.D., and doctorate degrees in various subjects. The minimum requirement to be an essay writer with our essay writing service is to have a college degree. All our academic writers have a minimum of two years of academic writing. We have a stringent recruitment process to ensure that we get only the most competent essay writers in the industry. We also ensure that the writers are handsomely compensated for their value. The majority of our writers are native English speakers. As such, the fluency of language and grammar is impeccable.
What if I don't like the paper?
There is a very low likelihood that you won't like the paper.
Reasons being:
When assigning your order, we match the paper's discipline with the writer's field/specialization. Since all our writers are graduates, we match the paper's subject with the field the writer studied. For instance, if it's a nursing paper, only a nursing graduate and writer will handle it. Furthermore, all our writers have academic writing experience and top-notch research skills.
We have a quality assurance that reviews the paper before it gets to you. As such, we ensure that you get a paper that meets the required standard and will most definitely make the grade.
In the event that you don't like your paper:
The writer will revise the paper up to your pleasing. You have unlimited revisions. You simply need to highlight what specifically you don't like about the paper, and the writer will make the amendments. The paper will be revised until you are satisfied. Revisions are free of charge
We will have a different writer write the paper from scratch.
Last resort, if the above does not work, we will refund your money.
Will the professor find out I didn't write the paper myself?
Not at all. All papers are written from scratch. There is no way your tutor or instructor will realize that you did not write the paper yourself. In fact, we recommend using our assignment help services for consistent results.
What if the paper is plagiarized?
We check all papers for plagiarism before we submit them. We use powerful plagiarism checking software such as SafeAssign, LopesWrite, and Turnitin. We also upload the plagiarism report so that you can review it. We understand that plagiarism is academic suicide. We would not take the risk of submitting plagiarized work and jeopardize your academic journey. Furthermore, we do not sell or use prewritten papers, and each paper is written from scratch.
When will I get my paper?
You determine when you get the paper by setting the deadline when placing the order. All papers are delivered within the deadline. We are well aware that we operate in a time-sensitive industry. As such, we have laid out strategies to ensure that the client receives the paper on time and they never miss the deadline. We understand that papers that are submitted late have some points deducted. We do not want you to miss any points due to late submission. We work on beating deadlines by huge margins in order to ensure that you have ample time to review the paper before you submit it.
Will anyone find out that I used your services?
We have a privacy and confidentiality policy that guides our work. We NEVER share any customer information with third parties. Noone will ever know that you used our assignment help services. It's only between you and us. We are bound by our policies to protect the customer's identity and information. All your information, such as your names, phone number, email, order information, and so on, are protected. We have robust security systems that ensure that your data is protected. Hacking our systems is close to impossible, and it has never happened.
How our Assignment  Help Service Works
You fill all the paper instructions in the order form. Make sure you include all the helpful materials so that our academic writers can deliver the perfect paper. It will also help to eliminate unnecessary revisions.
2.      Pay for the order
Proceed to pay for the paper so that it can be assigned to one of our expert academic writers. The paper subject is matched with the writer's area of specialization.
3.      Track the progress
You communicate with the writer and know about the progress of the paper. The client can ask the writer for drafts of the paper. The client can upload extra material and include additional instructions from the lecturer. Receive a paper.
4.      Download the paper
The paper is sent to your email and uploaded to your personal account. You also get a plagiarism report attached to your paper.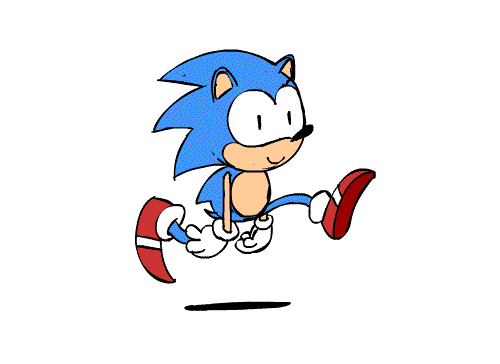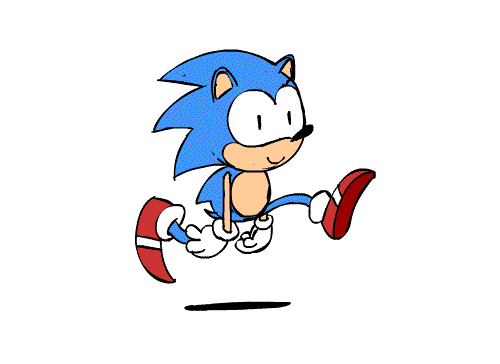 PLACE THIS ORDER OR A SIMILAR ORDER WITH US TODAY AND GET A PERFECT SCORE!!!
---